Africa, the continent that is traditionally seen as needy, is increasingly often also being presented as a continent for opportunities and a testing ground for innovation. And by this we mean frugal innovation: frugal solutions that meet the basic needs of people and so offer them a better existence. Through smart reuse but also through a different approach and design methodology for new products, services and processes. 
The Leiden-Delft-Erasmus Centre for Frugal Innovation in Africa is focused on this unique field of research. From this academic year, it is offering the new minor, Frugal Innovation for Sustainable Global Development, a collaboration between Leiden University, TU Delft and Erasmus University Rotterdam. The coordinator of this minor is Dr André Leliveld of the African Studies Centre at Leiden University and co-director of the Leiden-Delft-Erasmus Centre for Frugal Innovation in Africa. He has spent over 25 years conducting research on poverty in Africa. We asked him about his motivation for this. 
"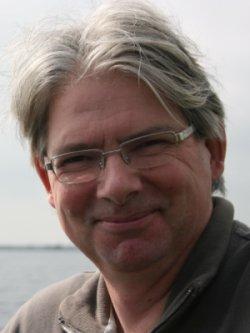 I want to focus attention on poverty, I have a driving passion for this. At the same time, I see that we continue to position Africa as a loser even though it is a continent with huge potential. Certainly when you look at innovation in the informal sector. I'm thinking here about one-man businesses that try to get ahead using all kinds of inventive solutions. This is what frugal is all about: developing smart and inexpensive products, services and processes that can lift people out of the very worst poverty. Because make no mistake about it: poverty is terrible and there is a good reason for the United Nations to call it 'the greatest global challenge facing the world today'. I want this minor to show students both sides of the coin: the potential as well as the need."
READ MORE ABOUT FRUGAL INNOVATION
---
What do students think of the new minor Frugal Innovation for Sustainable Global Development? We asked them some questions:
Why did you choose to do this minor?
Jin (24, International Studies, Leiden University): "I am interested in sustainability, and frugal innovation gives focus to this broader topic. I feel that sustainability is usually not seen as economically beneficial, but through frugal innovation, sustainable solutions can compete in certain markets."
Kristina (21, Management of International Social Challenges, Erasmus University): "I was trying to decide between doing an exchange, internship or minor – this minor contains elements of all three."
What do you think of the minor so far?
Chris (22, Aerospace Engineering, TU Delft): "Better than expected! I mainly chose this minor for the internship opportunity, but I have found it really interesting. There is much diversity, between courses and even within the courses. During the tech course, for example, we also got to work with marketing, industrial design, policy management."
Jin: "I really like the minor so far. It has been refreshing, quite different to my own studies. This minor is not just theory – it balances theory and practice. The technology course at TU Delft has been focused on practice, with interesting speakers such as NGOs, which I really enjoyed."
Kristina: "I have enjoyed the minor so far, although it has confirmed for me that technology is not really my thing!"
Why do you think 'frugal innovation' is an interesting topic?
Jin: "It could potentially resolve certain issues within the broader topic of sustainability. Frugal products are sustainable as well, and I wish more products were 'frugal' – such as plastic cups."
Chris: "I never heard of frugal innovation before, and it has opened a new door for me. Frugal innovation tackles middle and bottom of the pyramid issues, and breaks the stigma of poor countries not being able to afford goods."
How do you explain 'frugal innovation' to friends?
Kristina: "Creating innovation for developing countries."
Chris: "I would explain it as innovation for markets that are resource constraint, and creating low-cost solutions to issues."
Would you like to work or research on frugal innovation in the future?
Chris: "Yes, definitely. Maybe the internship will work out!"
Jin: "I would like to work in sustainability, but I do see a 'frugal' element. I am especially interested in policy, although I view the practical parts of this minor as a good addition."
Kristina: "I am mainly interested in policy. I would like to work with people that are working on frugal innovations, but I would not want to do it myself."