Leiden-Delft-Erasmus (LDE) is entering a new phase. This summer, the evaluation of the first phase was completed, decisions were made on the continuation of the Leiden-Delft-Erasmus centres and further talks held on the future of the partnership. The three Executive Boards met in August to share their future visions and find common ground, followed by a big meeting on 17 September with the deans of the three universities. We spoke about it all to Tim van der Hagen, President of the Executive Board and Rector Magnificus of TU Delft: 'Leiden-Delft-Erasmus is not a goal in itself, but a vehicle for achieving all kinds of things'.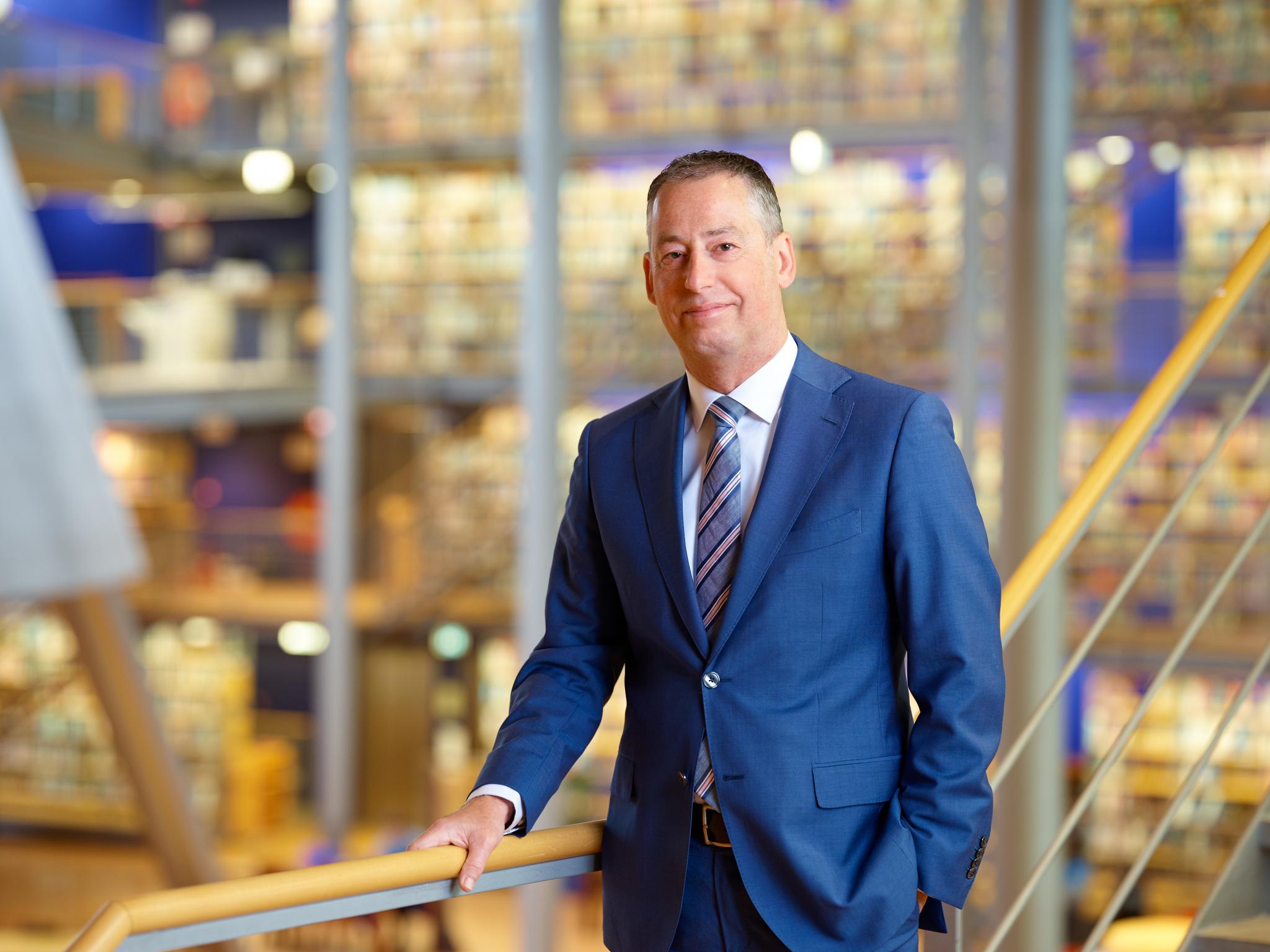 So, what do you have to report about the brainstorming day with the LDE steering committee and the meeting with the deans?
'What struck me was the pleasant, open atmosphere. It is noticeable that, as the three Executive Boards, we have been on a journey together for quite some time and there is a sense of trust. Another contributing factor is that we can now say: Leiden-Delft-Erasmus is not a goal in itself, but a vehicle for achieving all kinds of things. There's a lot of enthusiasm about what we can achieve together in terms of education, research, operations and valorisation. The next step is to decide on four or five ideas for each area and then drill it all down into a new strategy for LDE.
At the start, in other words around 2012, I think there was a feeling among the deans that a joint programme like Leiden-Delft-Erasmus should replace other forms of collaboration. We have moved on since, because this was clearly not true. All programmes simply continue to coexist. Besides, not much direction is needed. Researchers anywhere in the world will always find each other if there is mutual benefit. TU Delft has 3,000 collaborative partners, for example, and the situation is no doubt similar for Leiden and Rotterdam. 
At Delft, we are also well-positioned in terms of research collaboration as part of LDE: our technical knowledge is often complementary, making it a good match for Leiden and Rotterdam, especially in the fields of sciences and medicine. Examples include the Casimir Research school for physics and Medical Delta.' 
The motto for the first phase was Working together for Science and Society. What will the second phase of Leiden-Delft-Erasmus focus on?
 'If you're asking for the reasons behind this collaboration, I would cite four key points:
1. Quality: we are three leading universities with cast-iron reputations, thus reinforcing each other
2. Diversity: we are also different from each other, each bringing our own unique expertise
3. Complementarity: but we also complement each other and our multidisciplinary approach means that we can make a real difference when it comes to addressing major issues in society, such as the United Nations Sustainable Development Goals.
4. Proximity: it's easy for a student or lecturer to hop on the train to Leiden or Rotterdam. This opens up numerous opportunities for joint education and the sharing of buildings and facilities, such as computer centres, cleanrooms and laboratories. A good example is NeCEN in Leiden, with its cryo-TEM electron microscopes.' 
People are increasingly talking about the concept of the Civic University and the impact that universities have on their surroundings. What significance do you all have for Zuid-Holland?
'Zuid-Holland provides Leiden-Delft-Erasmus with an excellent living laboratory, thanks to the port of Rotterdam, the Westland area and the major cities. The issues on which we focus our complementarity are here for the taking. The province, municipalities and sector representatives are also important partners for us. The Civic University is a step beyond that. The advice we received from Prof. John Goddard was to be intensively involved in the society in which we are embedded as a university. > Read prof. Goddard's report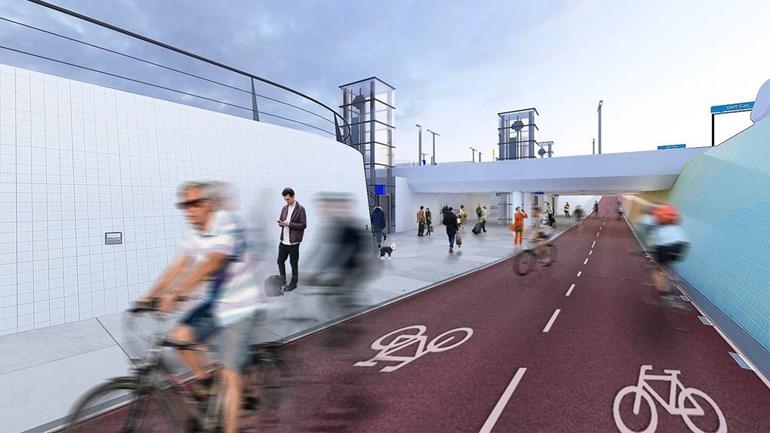 This therefore also includes the immediate physical environment. Delft professors have, for example, been involved in transforming Delft Zuid station into Station Campus. It is important for knowledge at the University not to remain behind closed doors, but instead to enable it to benefit the surrounding area. A university also has a huge impact on the city where it's based. Delft, for example, has 100,000 inhabitants and there are 24,000 students and 6,000 staff at TU Delft.'
Determining strategic direction always involves choices. What choices were made for LDE this summer in light of the evaluation?
'First and foremost: we want to continue our partnership and are happy with the direction Leiden-Delft-Erasmus is taking. The themes on which we will focus will now be slightly more clustered. In global terms, they are:
1. Digital society
2. Healthy society
3. Sustainable society
4. Inclusive society
As you might expect from an academic steering committee, this is still being worked out in matrix form. We also intend to include joint education around these themes, as we are already doing with several successful LDE minors. 
We also made some choices for the centres this summer. The organisation model of a Leiden-Delft-Erasmus centre proved not to be effective, the Centre for Safety and Security being a case in point. Urgent though this issue may be, it is also extremely wide-ranging and the many themes included in it, such as cybersecurity and terrorism, have evolved to such an extent in recent years that a single centre cannot accommodate it. We are also exploring whether these centres can partially be continued in programme form, with a particular focus on the question: does it add value for the researchers and society if we organise it in this way?'
Leiden-Delft-Erasmus centres
Five centres will continue under the Leiden-Delft-Erasmus umbrella: the Centre for Sustainability, Centre for Frugal Innovation in Africa, Centre for Global Heritage and Development, Centre for BOLD Cities and the Centre for Education and Learning. As an organisation model a centre has proved not to offer enough added value for three centres. The Centre for Safety & Security, the European Research Centre for Economic and Financial Governance and the Centre for Metropolis & Mainport will be discontinued from 1 January 2019. In these cases, the researchers will look for alternative ways of collaborating.
Basically, Leiden-Delft-Erasmus is boldly entering its second phase. How will you ensure that the rest of the universities also follow suit? 
'I've already raised this with my counterparts in Leiden and Rotterdam: here in Delft, we are very excited about the Dreamteams. So since we're talking about a vehicle, let's build that LDE car or boat together and go full speed ahead!'