The Leiden-Delft-Erasmus universities often face similar challenges when it comes to improving management operations. Is it possible to share expertise on the subject, to avoid each institution having to reinvent the wheel? This is where the Leiden-Delft-Erasmus trainees come in! These trainees spend two years working at Leiden University, TU Delft or the Erasmus University Rotterdam, switching workplace after a year to allow them to share their experiences with their new colleagues.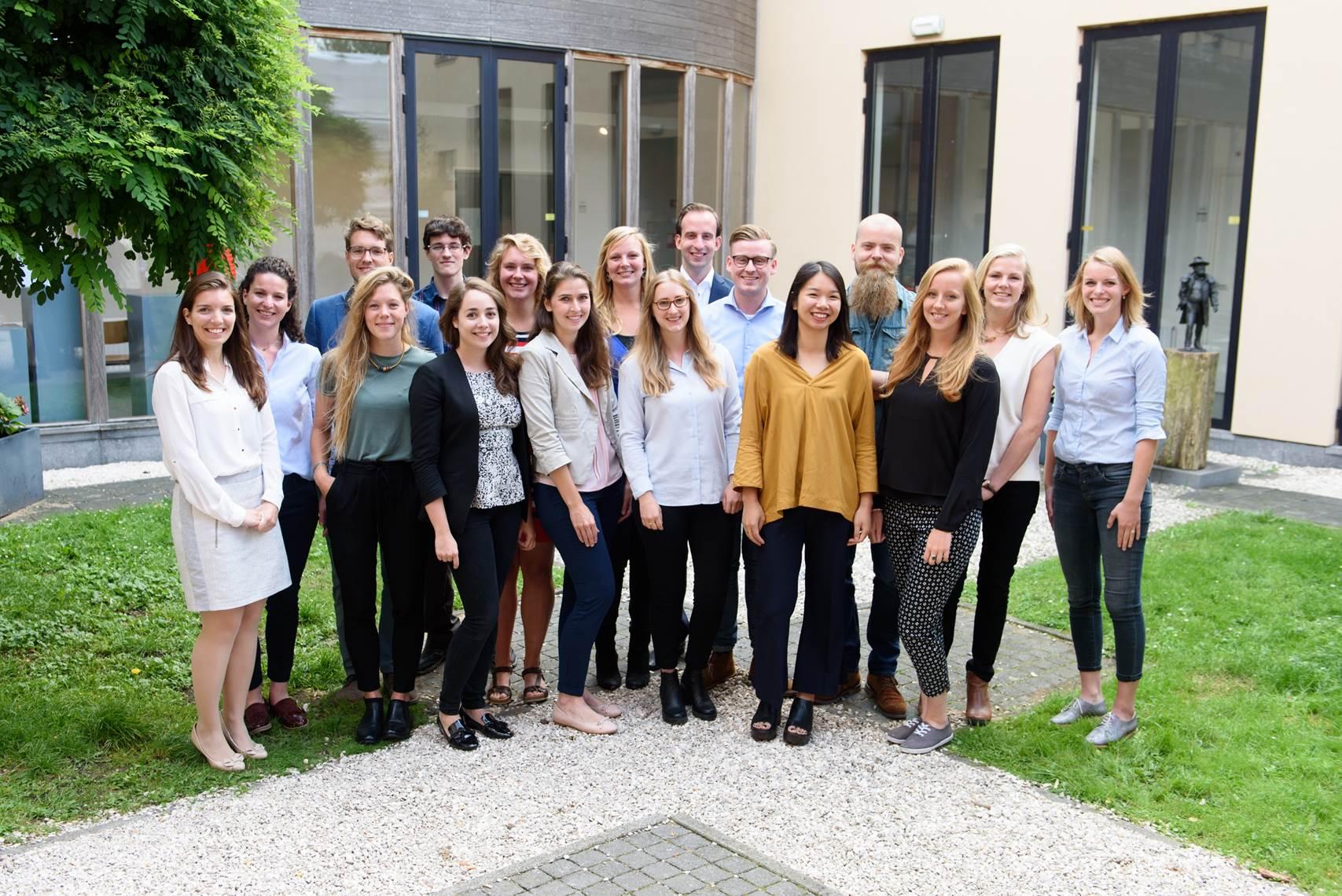 This effect is further enhanced by joint training sessions and other group activities attended by the trainees. Because they know each other, they are more likely to call each other for advice and to collaborate, or they hold presentations introducing new methods to other departments. This is beneficial to both the universities and the trainees, who gain work experience whilst building a network. Who are these young professionals, what do they do and what are their ambitions? We took our questions to a few second-year LDE trainees.
Svenja Kerkhof: 'I started as an HR, IT & Reporting Trainee in the Department of Information Management, HR Services at TU Delft. I work on projects associated with ICT and HR reporting – I offer insight into data and make analyses, but I am also part of a project behind the construction of a new HR data warehouse. In my first year, I was a Business Transformation trainee at the Financial Shared Service Centre at Leiden University'. > lees meer
Dylan Voncken: 'My first year as a Process Optimisation and Organisation Design Trainee in the Human Resource Management Department at Leiden University flew by. This September, I started as an Operational Management Optimisation/Policy Officer Trainee in the Social Sciences Faculty Office'. > lees meer
Elise van der Steen: 'I am a Research Policy Trainee at the Erasmus School of Health Policy & Management. My work includes organising the research accreditation required by university research groups and institutes every 6 years'. > lees meer
> Meet the other LDE trainees on the trainee-website
5th group of Leiden-Delft-Erasmus trainees
The fifth group of LDE trainees set to work this September. How many trainees are there at the moment? Gytha Rijnbeek, Trainee Coordinator at TU Delft, offers some facts and figures: 'A total of 35 first- and second-year trainees are currently working at the three universities. They are quite evenly distributed. In the first-year group, we have five trainees in Leiden, six in Delft and six in Rotterdam. It's interesting to note that the women easily outnumber the men in all of the groups'.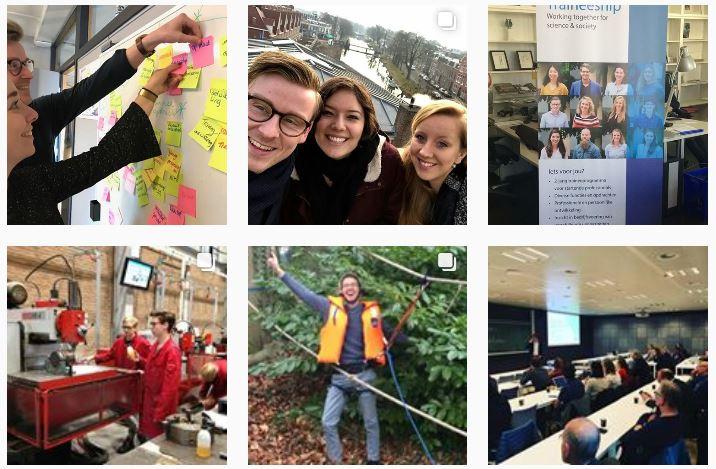 Follow the Leiden-Delft-Erasmus trainees
If you would like to keep up to date with the trainees during their two-year Leiden-Delft-Erasmus experience, read the blog at www.ldetraineeship.nl and follow their activities on Instagram.
Employers
If you can offer an interesting and challenging academic workplace for a trainee within the university, we would like to hear from you! Read the information for employers on the http://www.leiden-delft-erasmus.nl/nl/over-ons/het-traineeship-van-universiteit-leiden-tu-delft-en-erasmus-universiteit-rotterdam.