Location
Faculty of Archaeology, Leiden University, C131 (First day), B041 (Second day)
Documentaries are gradually becoming an integral part of research programs in archaeological heritage and development studies throughout the world. The methods and techniques employed in the design and making of these films could help to articulate either authorised or critical discourses (Smith 2006). Audiovisual recording can be used as both representational and analytical media, since they serve not only to capture and communicate local and global perspectives, but also social memory and knowledge about archaeological sites, ritual and daily practices, technical traditions and their embodied material culture, dwelling and landscape dynamics, as well as social struggles and negotiations within power structures.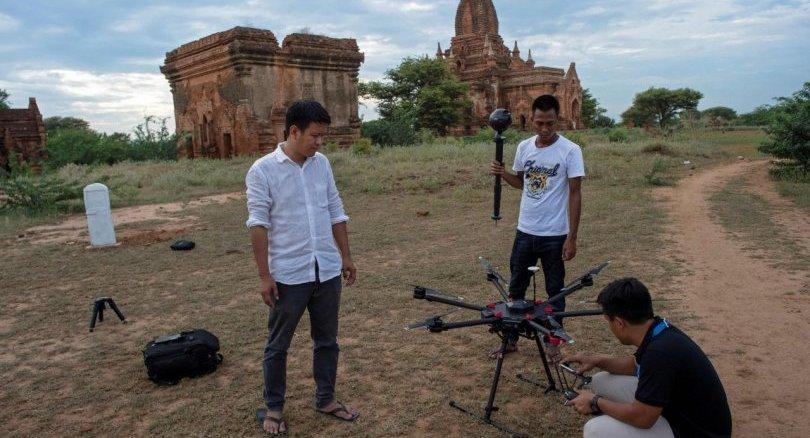 As a result, documentary film making (from amateur and informal audiovisual records to professional, collaborative and multidisciplinary projects) provide an opportunity but also a challenge to many archaeologists, heritage and development scholars at some point in their careers. In lieu of this realization, Leiden University's Faculty of Archaeology, through the Centre for Indigenous Americas Studies (assistant professor Dr. Genner Llanes-Ortiz) and the Department of World Archaeology (PhD researcher Natalia R. Donner), will organize a two day event focused on documentary and film making perspectives as investigative tools in archaeology, heritage and development studies.
TARGET AUDIENCE 
This meeting will, in particular, aim to provide Master students, Research Master students, PhD candidates, and research staff from Leiden University and Erasmus University Rotterdam the opportunity to learn about innovative research perspectives and to receive training in audio-visual methods which highlight the need for collaborative work with local (often indigenous) communities in the creation of new media.
PROGRAMME
October 30th: The first day will consist of a conference in which practitioners and scholars from around the world will share their experiences in filmmaking as a form of inclusive research, through their collaborative, bottom-up, participatory, community-led and/or community-managed approaches. The presentation format proposed for each speaker will consist of approximately 15 minutes for a theoretical and methodological introduction, followed by 30 minutes of commented audiovisual examples, and finalized by 15 minutes of  interaction with the audience.
9.30     Registration and coffee
9.55     Welcome and introduction to the day
10.00   Itandehui Jansen (Netherlands/Mexico). http://vimeo.com/215686236
Itandehui Jansen is a Dutch-Mexican Mixtec filmmaker and scholar, who studied at the Netherlands Film Academy in Amsterdam and obtained her PhD at Leiden University (LU). She recently finished the feature film "In Times of Rain", a result of the project 'Time in lntercultural Context'. The film invites the audience to reflect on the effects of migration and globalisation on cultural heritage and continuity, and was filmed on location with the collaboration of a Mixtec community in Oaxaca, Mexico.
11.00   Coffee break
11.15   Tryfon Babilis - Netherlands Institute in Athens (NIA) http://www.nia.gr/nl/
NIA has organized an intensive summer school on visual anthropology in collaboration with Dutch (including Leiden and VUA) and Greek universities in the last three years. The school offers an overview of current debates and research topics in visual anthropology and ethnography, as well as the experience of filming in a highly diverse and multi-layered urban setting. In 2018, a selection of short ethnographic films produced in previous schools was featured in the event "Dialogues in Archaeology" in Athens.
12.15   Lunch break
13.15   Chiara Digrandi - "Cine Sin Autor" Initiative (Spain/Italy)
CSA or Film Without Author (https://www.cinesinautor.es/) is a film production theory and practice based on non-authorship: a model where all the participants in a cultural production make the decisions and where the creative and organisational authority circulate according to the needs of what is produced. Chiara is a psychologist and art therapist, who leads workshops and projects in Spain, Colombia, Peru, as well as coordinates CSA in Italy.