In the new joint minor 'Frugal Innovation for Sustainable Global Development', students learn how frugal innovation can contribute to several of the United Nations Sustainable Development Goals (SDGs). The minor will start in September 2018.
Frugal innovation
The SDG´s relate to the world's most urgent issues, such as climate change, health and hygiene, energy, poverty, migration, differences in income and social inclusion. Frugal innovation is thought to have great potential for helping to achieve these SDGs. Frugal means being economical, avoiding waste, being sustainable and thrifty. Frugal innovation is an alternative way of thinking and focuses on functional, low-cost and sustainable innovation. Ultimately frugal innovation aims to combat poverty and increase sustainability.
Multidisciplinary approach
Frugal innovation calls for a multidisciplinary approach. In addition to technological aspects, social, cultural and contextual elements are also important. Lecturers from the three universities will therefore all contribute expertise to this minor from their respective disciplines. TU Delft lecturers will contribute to the Technology module, Leiden University lecturers will provide the Development module and lecturers from Erasmus University Rotterdam will teach the Entrepreneurship module.
---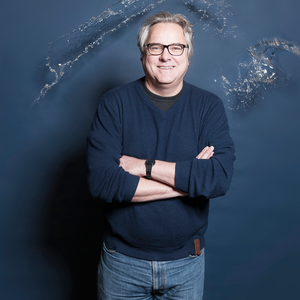 Prof. Nick van de Giesen, Professor of Water Management at TU Delft, on the importance of technology in this minor:
´For good or ill, our society is now shaped by technology more than ever before. We cannot predict which developments will prove to be transformative, but a good grasp of the possibilities, trends and impossibilities is essential in order to understand society. This possibly applies to the Global South to an even greater extent than to the Netherlands.
When quantum computing becomes standard, will we at last be able to predict the weather in Africa reasonably accurately? Or will the digital divide merely increase still further and will developing countries find themselves in a race they can never win?'
---
Innovative forms of teaching
In the minor, students will have an opportunity to work with students from other universities and fields. In addition to the academic modules in the minor, students will also attend lectures by experts from the business community, government bodies and NGOs. In a pressure-cooker environment, students will work on a real case study, in which they will integrate economic, sustainability and development perspectives. In the second part of the minor, students will put their acquired expertise into practice during an internship in Kenya, South Africa or India.
The Leiden-Delft-Erasmus Centre for Frugal Innovation in Africa is the initiator of this minor.
You can find detailed information about the minor on the Centre for Frugal Innovation in Africa website.