Location
Mijnbouwstraat 120, 2628 RX, Delft
We cordially invite you to the Smart City Symposium on the 1st of June 2018, organised by the Leiden-Delft-Erasmus Centre for Sustainability student board, DelftSEA and Delft Energy Club. Registrations open on 10 May, keep an eye on our Facebook page.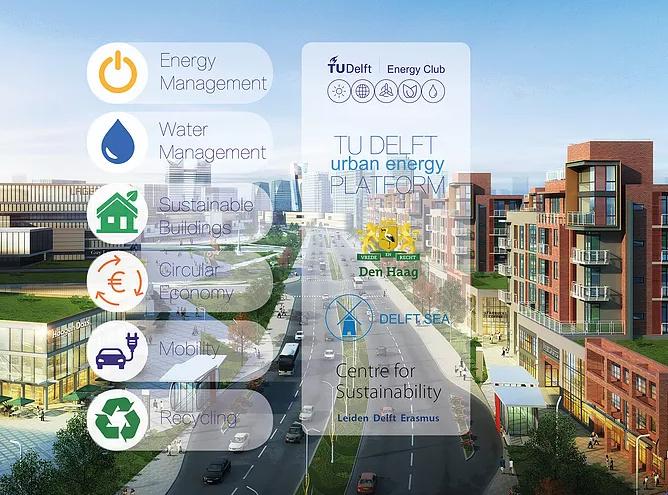 At this event, we will take you to the future and enable you to get insights into designing a smart and sustainable future through a series of inspiring lectures followed by a hands-on case study.

At 10:00, we will start with two rounds of short lectures by speakers from various organisations, Leiden University and TU Delft, covering the following topics:
- Smart Building - Mobility - Energy Management
- Water Management - Recycling - Circular Economy

Lunch is provided, and after the afternoon break for lunch, we will proceed at 13:00 with a hands-on case study for the Municipality of the Hague, where we will brainstorm in groups and look for solutions to a sustainable transition in the city of the Hague.

We will end with drinks and snacks, where you can enjoy a glass of wine and discuss all the engaging lessons of the day. Tickets will cost only 3 euro, and include coffee, lunch and drinks. Be sure to keep an eye on this page, registrations will open soon!