What is the biggest cybercrime problem? What earns cybercriminals the most money? These were two of the questions discussed at the first edition of Science Café The Hague held on 24 April. Prof. Bibi van den Berg, Professor of Cybersecurity Governance and linked to the Leiden-Delft-Erasmus Centre for Safety and Security, was one of the speakers.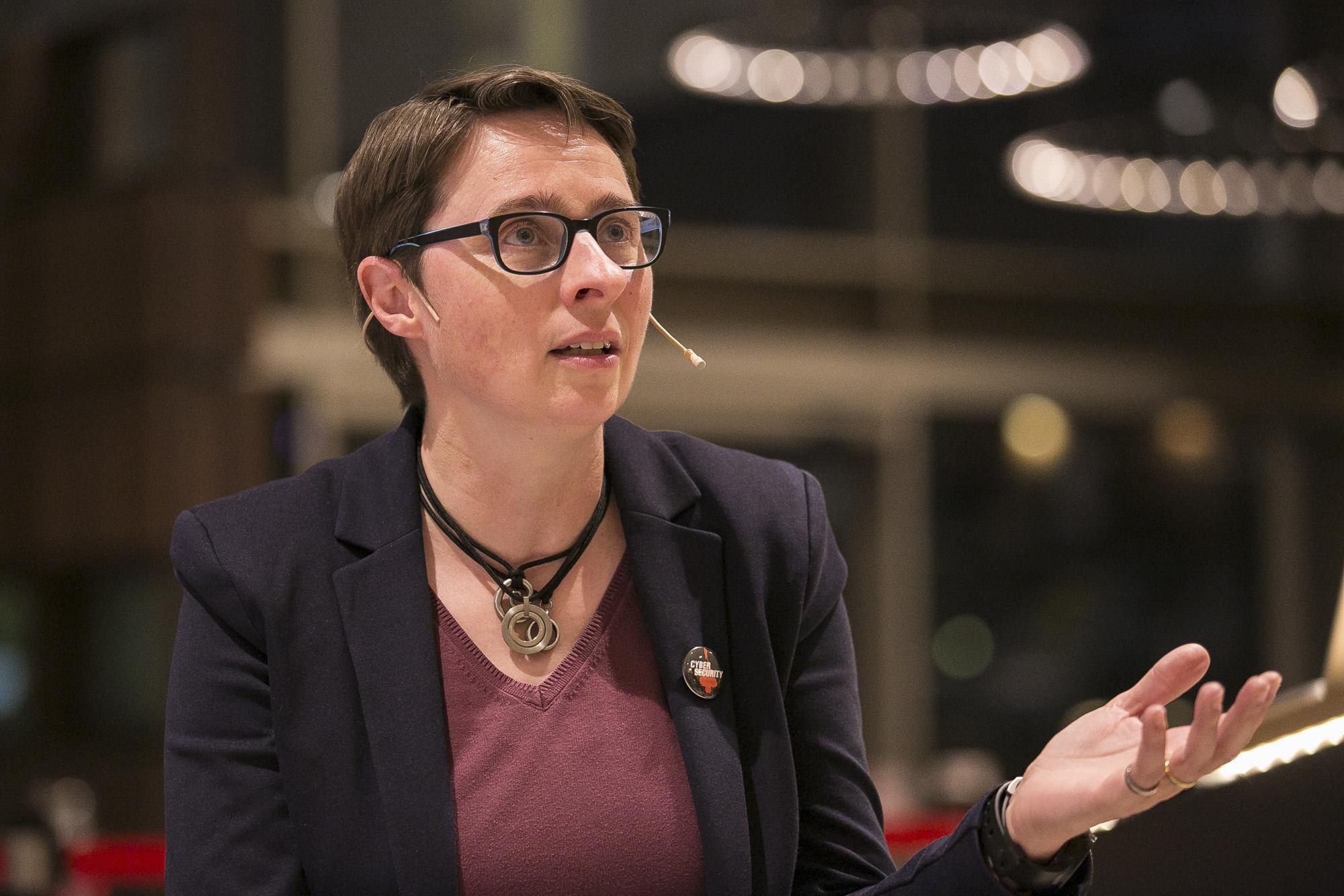 'Cybersecurity is a highly complex issue,' says Bibi van den Berg. As Professor of Cybersecurity Governance at Leiden University, she conducts research into both the theoretical and practical side of cybersecurity policy. 'A very wide range of factors are involved and it happens at various levels, from very local to international.' At international level, there are issues such as spying and threats of war, but also questions about what is appropriate behaviour between states in the wake of a cyberattack. 'At national level, you are dealing, for example, with critical infrastructure and its protection (e.g. power plants, water supply, hospitals, railways and airports, and also dykes) and raising awareness among businesses, government bodies and the general public.'
In her lecture at the first edition of Science Café The Hague, Van den Berg focused on the issue of what our biggest cybercrime problem is. Currently, the key focus of cybersecurity is on combating cybercriminality and protecting critical infrastructures. She believes that there are good reasons for this. Cybercrime causes a great deal of damage and there are already laws for conventional criminality that can be adapted and applied in the digital arena.
Protecting critical infrastructures is in the interest of our national security. It is also a very concrete form of threat: if someone hacks the water supply in the Netherlands, contaminating drinking water, this is a physical risk that can affect a large group of people. 'But cybersecurity is about much more than just these threats. It also involves the digital security of the general public: how can they protect themselves online? And who is responsible for that protection? The public themselves, the platforms that they use or the government?'
How does the professor protects herself? I this video (in Dutch) she reveals some of her tips. 
> You can watch all Cybersecurity lectures of the 24 april Science Café on Youtube.
---
Science Café The Hague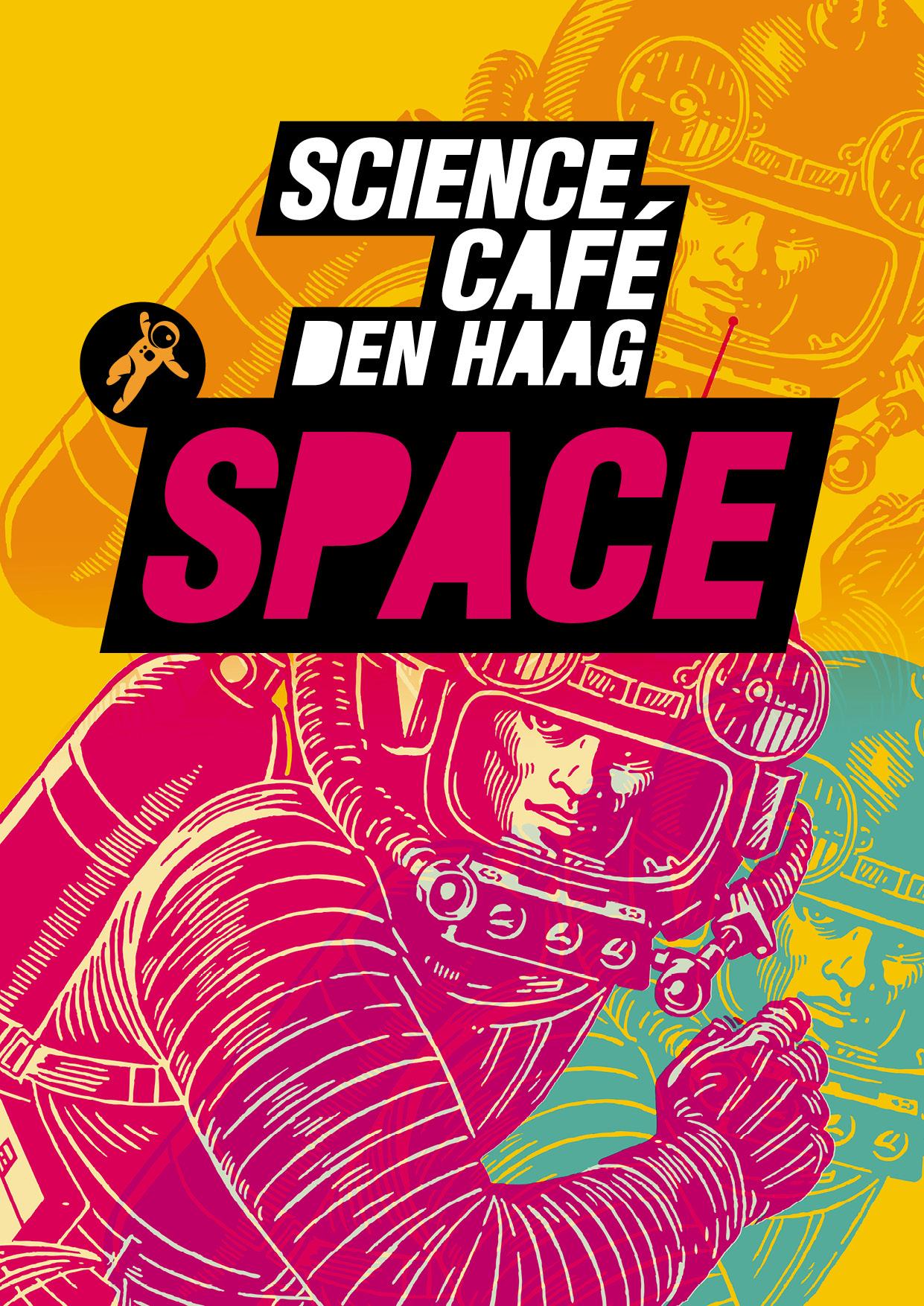 Tuesday 24 April saw the first Science Café The Hague, an initiative of the Netherlands Organisation for Scientific Research in partnership with the Leiden-Delft-Erasmus Alliance, Delft and Leiden Public Lecture Series and the City of The Hague. The aim of the Science Café is to make science accessible for a wider public and provide researchers with a platform for presenting their work. Enthusiastic scientists talk about social themes in a way that is accessible to all and engage in discussion with the public and each other.
Subjects scheduled for discussion in 2018 include: Cybersecurity, Space, Circular Economy and Future. Do you want to spend the evening immersed in science? Come to the next Science Café about Space, The Hague, the 5th of July, and enjoy a topical programme with top-level speakers! Everyone is welcome to attend and admission is free. Check location and programme at www.sciencecafedenhaag.nl