By Inna Lazareva,

BANGUI, Feb 7 2018 (Thomson Reuters Foundation) - The discarded sardine tins, used mayonnaise jars and old tomato cans jumbled together on Kouassi Bafounga's front porch look like a pile of trash someone forgot to throw out.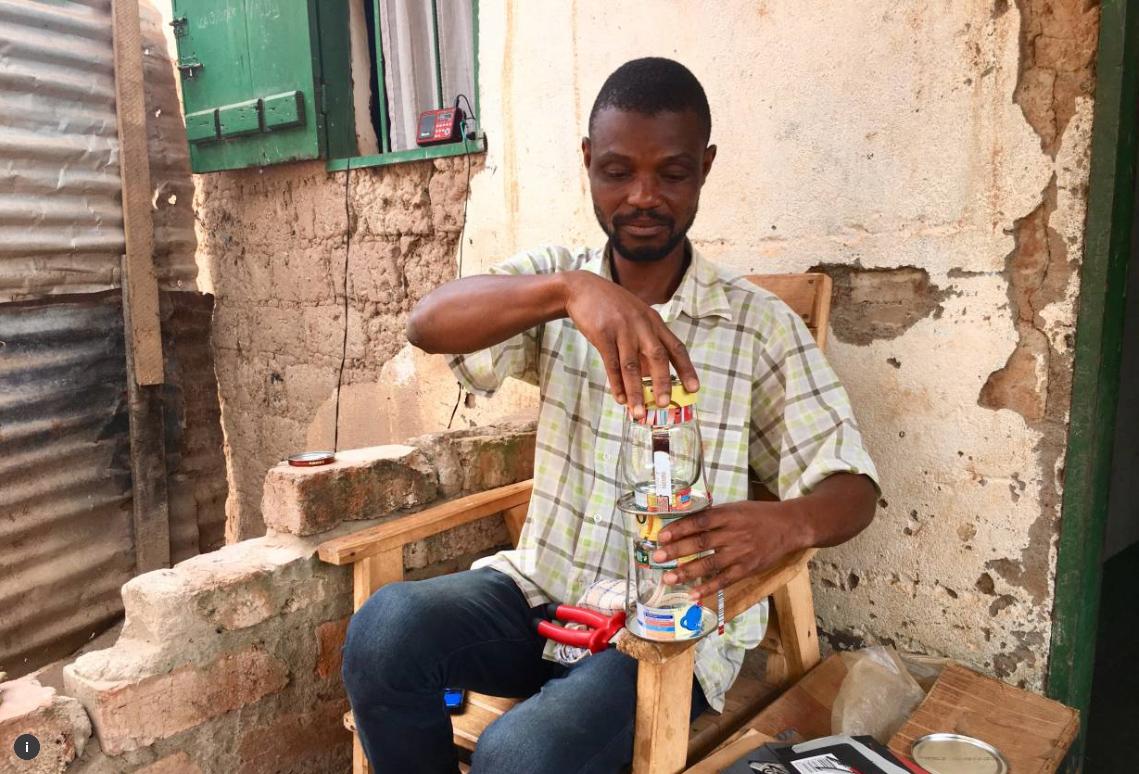 But retrieving a gleaming lid from the mess, he beams as if he has just found a piece of gold.
These everyday objects are treasure to the self-made inventor living in Bangui, the capital of war-ravaged Central African Republic, one of the world's poorest countries.
In his tiny house of crumbling bricks, Bafounga collects what others throw away - and turns it into something useful.
He cuts shapes from tin cans and fixes them together with glass, string and a little petrol to produce storm-proof lanterns.
Bafounga is a shining example of the "frugal innovation" movement that has its roots in India, inspired by the notion of "jugaad", a Hindi word meaning "improvising with whatever resources are available". This trend of doing more with less has spread all over the world.
Bafounga devised his first lantern in Bambari when he was 15 and living with his older brother after his parents died. Unable to afford school fees and with time on his hands, he began tinkering with scrap materials.
Central African Republic's second-largest city still has virtually no street lighting - perhaps not surprising in a country where little more than 10 percent of people had access to electricity in 2014, according to the World Bank.
Even in fortunate homes with one or two ceiling bulbs, the light often flickers off soon after sunset due to power cuts that plunge most of the town into darkness.
Now aged 35, making and selling lanterns remains Bafounga's way to make a living. "They last until sunrise and cost 1,500 francs ($2.76) each," he told the Thomson Reuters Foundation. Read the full article here