Studying at Leiden University, TU Delft or Erasmus University Rotterdam comes with access to an attractive range of joint programs.
The Leiden-Delft-Erasmus collaboration has developed masters, bachelor's and minors focussing on current societal issues. For example:
African Dynamics
Frugal Innovation for Sustainable Development
Geo-resources for the Future
Governance of Migration and Diversity
Industrial Ecology
Clinical Technology
Responsible Innovation
Safety, Security and Justice 
Smart and Shared Cities
Technical Medicine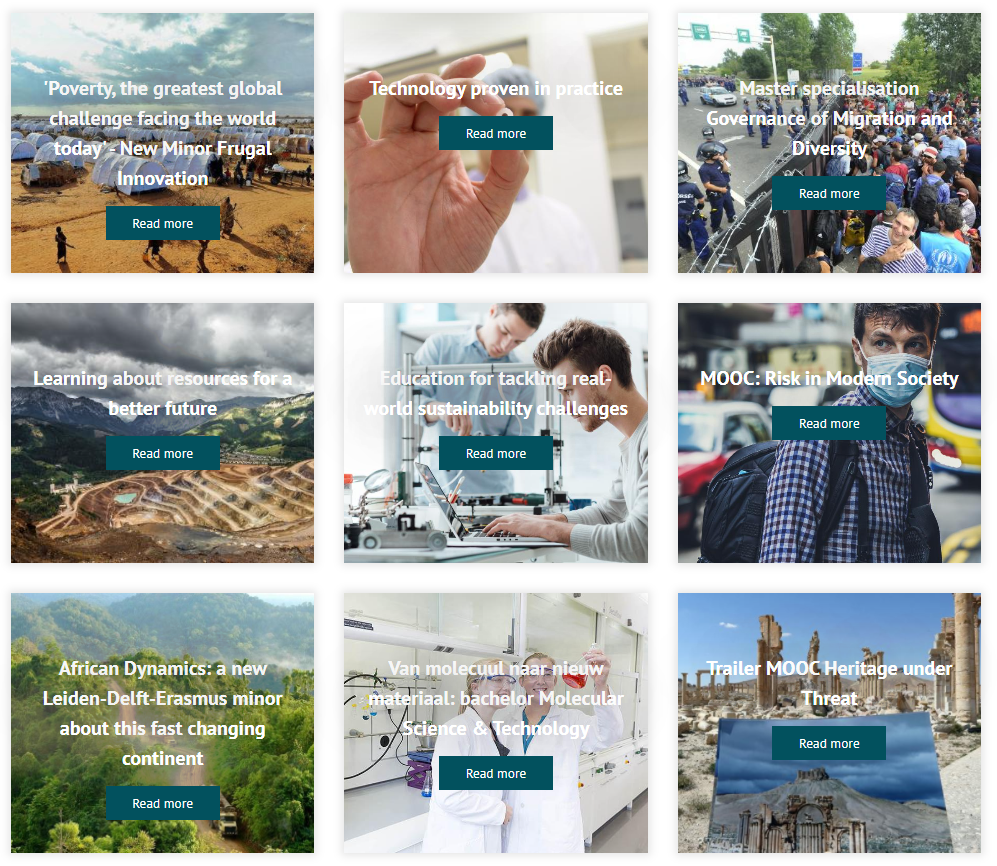 Learning from academics and students from other disciplines
The academics of these collaborative programs come from across the three universities, as well as the students themselves. For example, the future lawyers of Leiden University will learn from engineers from Delft, mechanical engineers from Delft from the Rotterdam sociologists, the future economists from Rotterdam from mathematicians from Leiden, and so on.
A new perspective
This means there is not only an exchange of knowledge, but also the opportunity to experience multidisciplinary collaboration and the appreciation of different perspectives. 
Expanding the Leiden-Delft-Erasmus Universities catalogue

The range programmes offered under the banner of Leiden-Delft-Erasmus Universities will expand in the coming years. Moreover, the universities want to make all education more accessible to all students, so that taking courses at one of the partner universities becomes an easy choice to make.
Get to know the Leiden-Delft-Erasmus programmes!