Interview with Professor Peter Knorringa, Scientific Director of the Leiden-Delft-Erasmus Centre for Frugal Innovation in Africa
Frugal innovation is a virtually unexplored area of research with a name that is unfamiliar to most people. In 2013, scientists and friends Prof. Peter Knorringa, Prof. Cees van Beers and André Leliveld, planted the Leiden-Delft-Erasmus flag on this terrain and launched the Centre for Frugal Innovation in Africa (CFIA). Since then, the centre has earned a name for itself and built up an international network. The centre's Scientific Director, Prof. Peter Knorringa, talks about the plans for 2019-2024 of the Centre.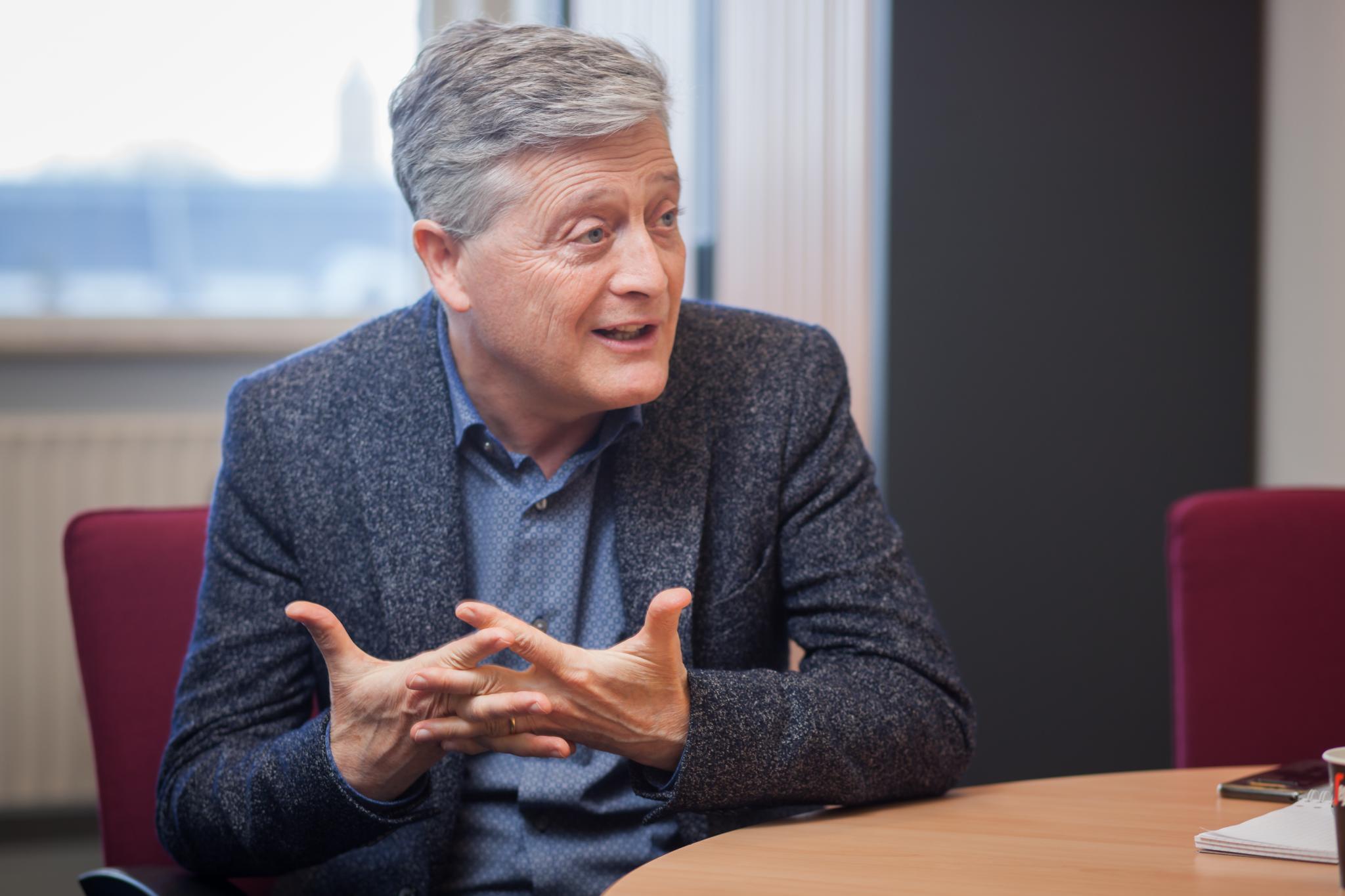 The Leiden-Delft-Erasmus collaboration focuses on four societal themes: Sustainable Society, Digital Society, Healthy Society and Inclusive Society. Where does the Centre for Frugal Innovation in Africa fit into this?
Peter Knorringa: 'The theme of Inclusive Society is the one that applies most to our centre. Frugal Innovation is about improving the living conditions of the poorest part of society. Innovation not only starts out in the laboratories of big companies, but also emerges on a smaller scale: within households or small companies, for example. This has great value, because everyone can participate. It is what makes it inclusive.'
'However, our centre also fits in within the other themes. Sustainable Society, for example, because frugal innovation in its simplest form, with limited resources, is usually also sustainable. Many frugal solutions also focus on health, because they are concerned with improving basic living conditions. That means we also contribute to Healthy Society. The theme of Digital Society has a more indirect link to our programme. Many new frugal solutions have been made possible thanks to digitisation: mobile phones, social media, apps and other digital technologies.'
Innovation at its most frugal and from the poorest layer of the population

Frugal Innovation is all about developing smart and simple solutions in the struggle for improved living conditions for the very poorest. This involves designing - and redesigning - products, services and systems at substantially lower cost and with a longer life-cycle without compromising on functionality. Examples include mobile phones for the African market, affordable water treatment equipment and portable medical instruments capable of basic diagnostics. 

Read more in the Knowledge Dossier Frugal Innovation
The Leiden-Delft-Erasmus profiling themes effectively reflect wider social developments and social agendas. What developments and themes are important for your centre?
Peter Knorringa: 'The United Nations Sustainable Development Goals (SDG's) make up the most important social agenda for the CFIA. They serve as our guide for the research lines in Food, Health, Water and Energy - which are derived directly from the United Nations Sustainable Development Goals 2, 3, 6 and 7.'
What is the basis on which your centre can now go on to build from the first phase of Leiden-Delft-Erasmus?
Peter Knorringa: 'Over the last few years, we have invested in building up our international network. We have established a good relationship with scientists from abroad who come to conduct research in our centre. As a next step, we will be setting up three international research hubs in Kenya, South Africa and India. These will be led by the researchers with whom we have been collaborating. This raises our centre's visibility, creates possibilities for local research projects and increases opportunities for securing funds.
There could also be a fourth hub in Rotterdam based around the subject of so called reverse innovation. We have noticed that frugal forms of innovation, that start life in or are developed for the African market for instance, can increasingly also be of interest to Europe. One example of this is the Kenyan M-Pesa, a mobile payment system that does not require a bank account. This is now also being used in Europe, for example in areas with large migrant groups whose members have no fixed address. Other examples include portable medical equipment that needs to be sturdy and easy to repair so it can be transported, for example by bike. This can also be of use in parts of Europe affected by depopulation. Finally, there is an example of an affordable wheelchair, designed for rural areas. There was so much interest in this wheelchair from the US that a version has been developed for the Western market.'
How do you want to grow further as a centre? Can you give some examples of activities envisaged for the next phase of Leiden-Delft-Erasmus?
Peter Knorringa: 'We have opted for an ambitious growth scenario for our centre. As well as increasing its international visibility by setting up international research hubs, the CFIA also intends to strengthen its research profile. Four lines of research have therefore been identified: health, food, water and energy. We aim to gain a greater foothold in these sectors. This is why we have involved experts from the three universities in our centre who specialise in each of these research lines. These are experts active in their specialist field and the world around it where they also have a network: they are able to apply our perspective to identify opportunities for frugal innovation projects and help bring us into contact with interesting co-operative partners. In addition to these lines of research, we have defined three areas of science that demonstrate what the Leiden-Delft-Erasmus Centre for Frugal Innovation excels in: technology, development cooperation and entrepreneurship.
In the years ahead, we also intend to expand the centre's activities in the field of research, education and policy advice. By defining ourselves in this way, we are indicating that we will not be providing consultancy or product development, but aim to become an academic partner that helps build a scientific-evidence base.'
'Education is another very important area for us. Last year, we launched the joint Leiden-Delft-Erasmus minor in Frugal Innovation for Sustainable Global Development. We intend to set up an international exchange programme based on the minor. We are also exploring opportunities for offering post-graduate education to enable employees at companies and government bodies to learn what frugal innovation involves.'
How do you view the relationship with your regional partners?
Peter Knorringa: 'In view of our focus, the Centre for Frugal Innovation in Africa primarily involves solutions and initiatives in the southern hemisphere. But, as part of that process, there is also room for collaboration with social partners in the region. For example, we are working with the Leiden-Delft-Erasmus Centre for Sustainability on the Seed2Feed programme. In the period ahead, we also intend to focus more on 'reverse innovation', which also offers opportunities for increased collaboration with regional partners.
Businesses are important partners for us. It's usually businesses that initiate innovation or enter into new markets. You also need businesses in order to actually develop a product. Businesses in the region are therefore very effective partners in our efforts to progress from theoretical research to applied research or even prototyping. Our centre is currently running a joint project with Oasen, the Zuid-Holland drinking water company, and the Hatenboer Water company.'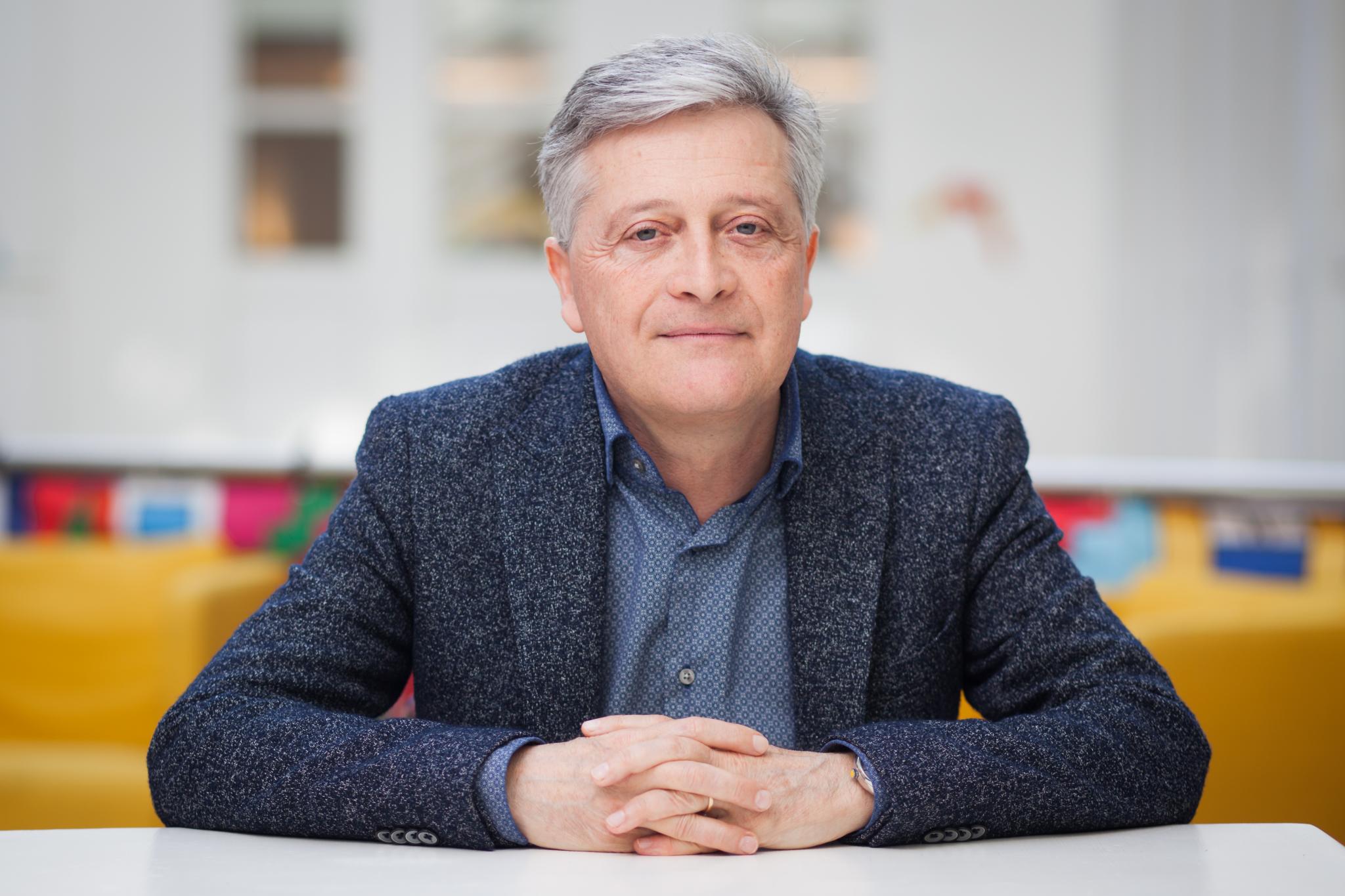 What is your greatest challenge?
Peter Knorringa: 'The subject of Frugal Innovation resonates not only with the academic world, but also with NGO's, government bodies and businesses. The Centre for Frugal Innovation is becoming increasingly well-known. As a result, we are receiving numerous ideas for collaboration. At the same time, we aim to maintain our focus on research. Ensuring that the international network can grow in the process will call for determined management in this next phase of the Leiden-Delft-Erasmus alliance.'