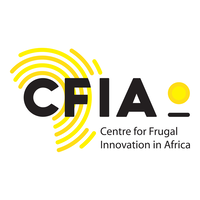 Each year, the LDE Centre for Frugal Innovation in Africa organises a unique minor program 'Frugal Innovation for Sustainable Global Development (FI4SGD)' for bachelor students. In this minor, students from across the Leiden-Delft-Erasmus Universities come together to participate in a multidisciplinary environment that combines theory, practice and social engagement.
Three Leiden-Delft-Erasmus Universities students joined forces to work on a frugal innovation project in Kenya as part of the FI4SGD minor. The students Alesha Wong, Dylan Clementia and Rebecca Baugh brought together expertise from their respective disciplines - economics, international relations and architecture - to make real social impact by translating theory into practice for sustainable global development.
   We contributed with our individual strengths to put our collaborative ideas into practice,' Alesha Wong, student at Erasmus University Rotterdam.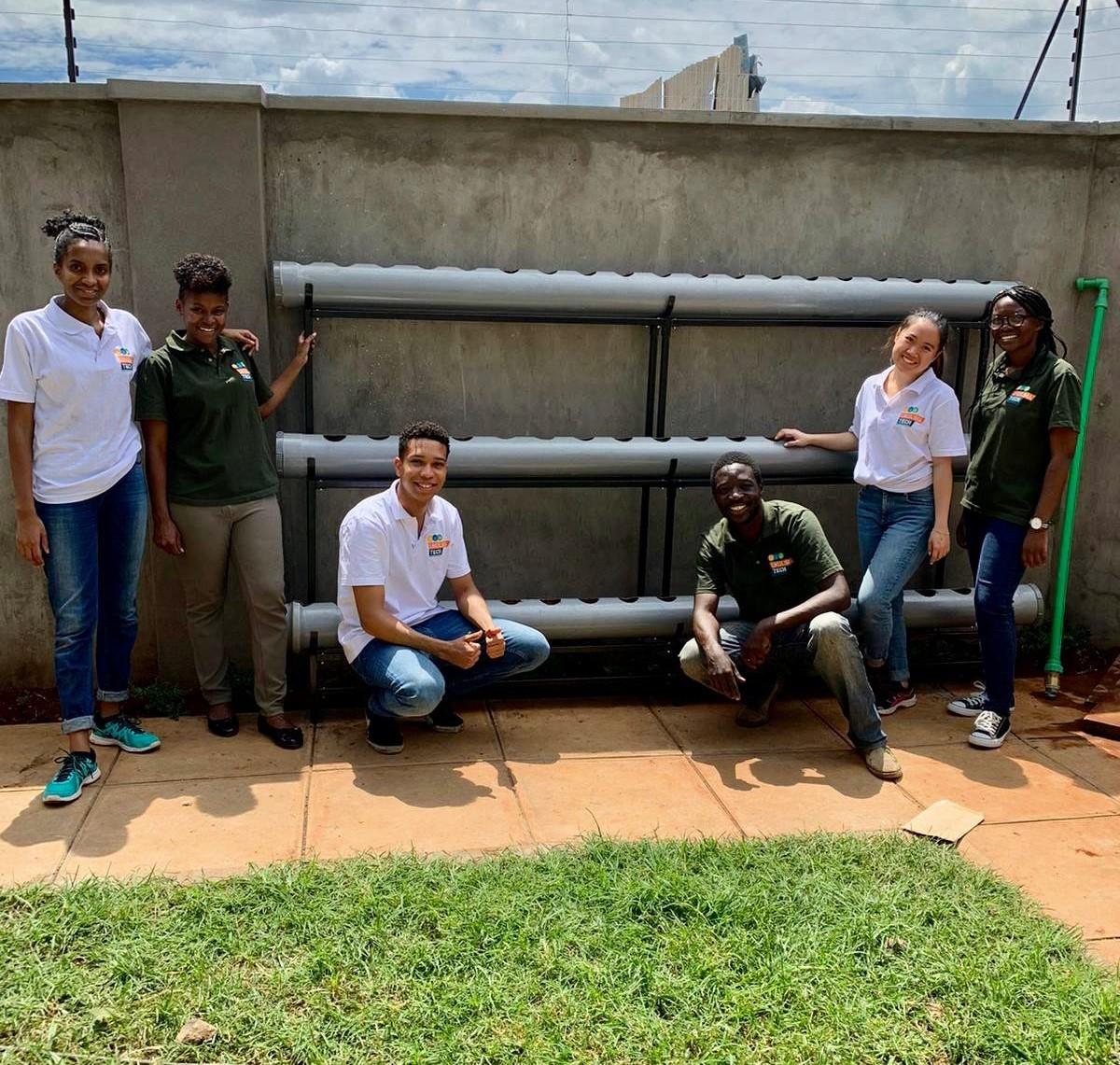 Ukulima Tech
The minor provides the opportunity for students to apply acquired academic knowledge in practise during the 12-week field assignment (internship). Alesha, Dylan and Rebecca traveled to Kenya to help Ukulima Tech with their mission to help people that are affected by food insecurity challenges. Ukulima Tech believes that a healthy, organic and sustainable lifestyle can be achieved through their Vertical Gardens. In Nairobi, a city with scarcity of land, the Vertical Gardens provide consumers with the ability to grow their own herbs and vegetables with minimal inputs of water, labour and land space. 
Frugal innovation focuses on how to do more with less. It is about innovation processes that take account of- and aim to overcome resource constraints. Frugal innovations aim to combine less use of resources while maintaining or improving affordability, basic functionalities and optimised performance.
Redesigning innovation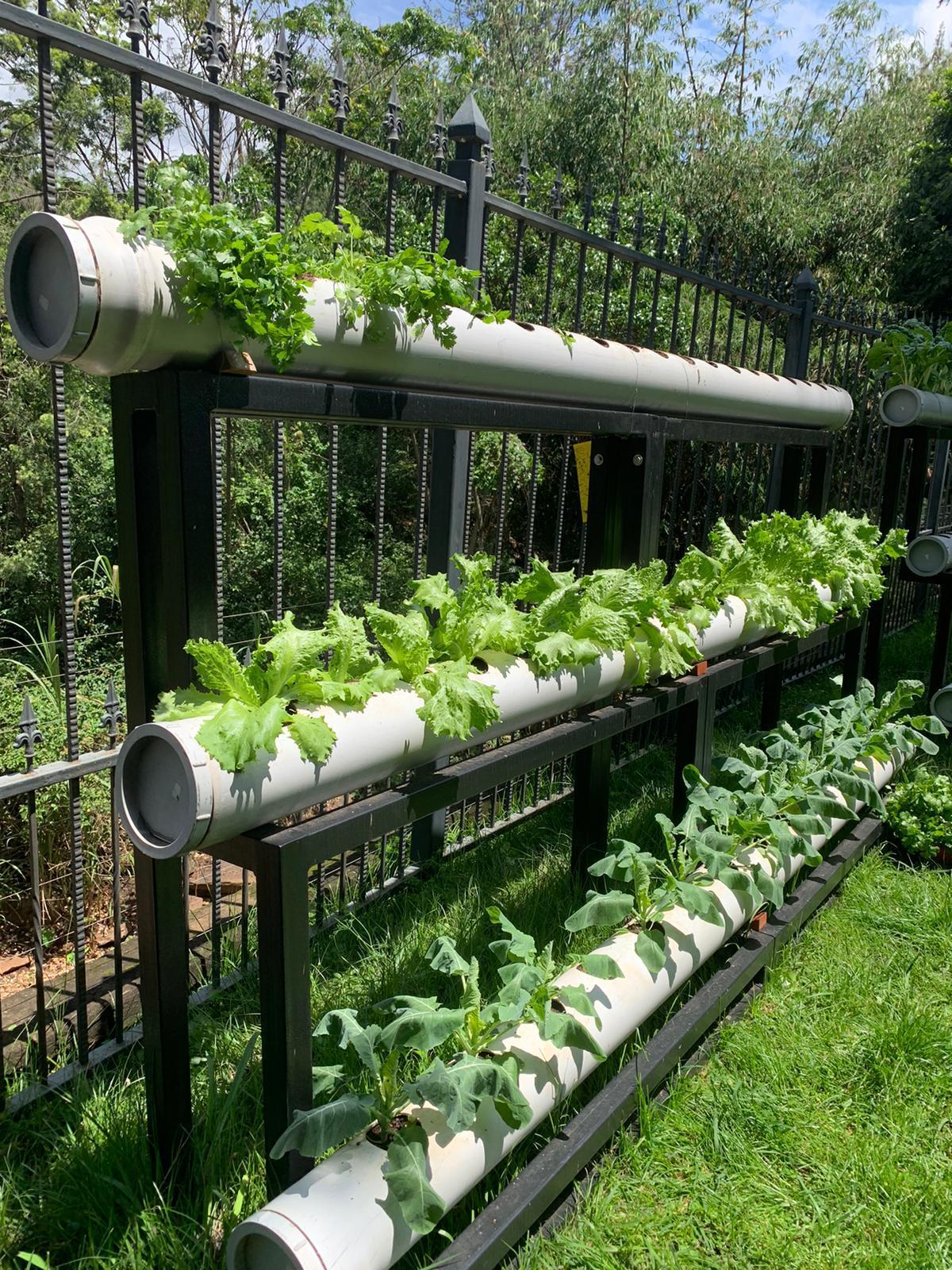 The students from the minor helped the process of frugalising Ukulima Tech's Vertical Gardens to make them available for low-income households. In terms of frugalisation, the design of the vertical gardens have to be adjusted to make it a more cost efficient and sustainable innovation. 
For Rebecca Baugh, student of architecture at TU Delft, it was her first opportunity to take part in the realisation of a full-scale project. 'My first chance to be involved in the design of a full-sized project allowed me to learn about the nuances of working in a specific context and take local materials and needs into account. We got the freedom to be creative and experimental with materials and redesigned the Vertical Gardens structure with bamboo instead of steel.
While the lowered price was not significant enough, in the end, we learned from it and were able to adapt the product design. For example, towards the end of our internship, we were able to offer smaller hanging gardens that were more accessible for people with lower incomes and practical for a variety of urban spaces.' 
New audiences
The project included making a business model and a marketing strategy for the upcoming years. The new business model targets the lowest income bracket of Nairobi, where more than 4 million people are affected by food insecurity challenges. Alesha Wong explains how this challenge allowed all three students to contribute using their core strengths. 'We targeted marketing the frugalised product at households in the slums of Kibera. Using our diverse skills, we brainstormed how to reach these households. After two months of trial and error, we succeeded in thinking of a whole new angle to reach the groups, and approach the small shops and supermarkets rather than the individuals directly, contributing to a new approach for Ukulima Tech. Personally, coming from a business background where innovation is mostly data-driven, it was refreshing to think of innovating from different perspectives and combine the power of different minds.'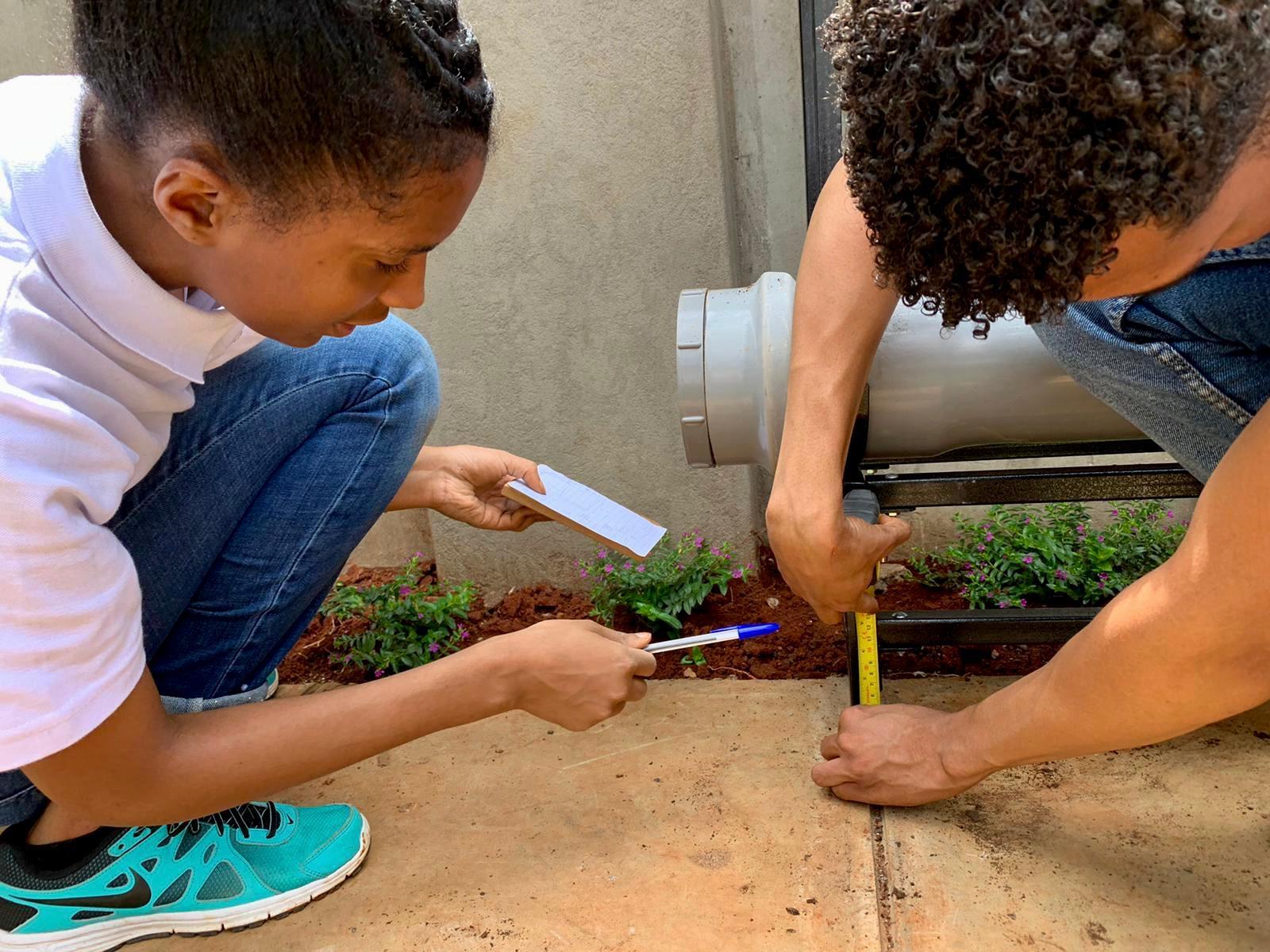 To Dylan Clementia, who studied International Relations and Organisations at Leiden University, the minor provided important lessons in communications. 'One of my great takeaways was learning about the importance of communications, especially for people with different backgrounds. We could learn about the cultural and contextual nuances such as the local Kenyan working culture, as well as working in a multidisciplinary Leiden-Delft-Erasmus team.'
'Our Dutch and Kenyan supervisors were flexible and helpful. During our 2,5 months of trial and error, we were able to learn many lessons which contributed to both our personal growth as well as the company's. The minor kept us inspired was inspirational and guided us on the path of sustainable global development'.
Text: Shivaani Harmsen
LDE Talks
Find out more about the minor and experiences from the students themselves. On behalf of the guest speakers, LDE Dean prof. dr. Wim van den Doel, cordially invites you to attend the upcoming LDE Talks with a special focus on education. The presentations by Prof. Dr Wim van den Doel and Prof. Dr Marcus Specht are in Dutch, the presentation on the minor Frugal Innovation will be in English.

Join the 'education special' LDE Talks on 20 April. More information and registration here.