This spring, the Leiden-Delft-Erasmus Universities are set to focus on their special connection with cities. Why? Because cities are growing, bringing a world of complex problems and questions with them. Questions for which the multidisciplinary cooperation between Leiden University, TU Delft and Erasmus University Rotterdam can provide answers.
Growing cities, Zuid-Holland: a metropolitan region
Across the world, in the Netherlands and definitely in Zuid-Holland, the number of people is growing fast. The region, home to such cities as The Hague and Rotterdam, as well as Leiden, Delft, Gouda and the towns and cities in the Drechtsteden area, can expect to see the number of city inhabitants grow by 400,000 in the next two decades. With almost 3.7 million inhabitants, Zuid-Holland is the Netherlands' most densely populated and diverse region. It is a truly metropolitan area, facing every social issue imaginable, including how space is shared, how different groups live together, sustainable neighbourhood renewal, equality of opportunity, safety & security and much more.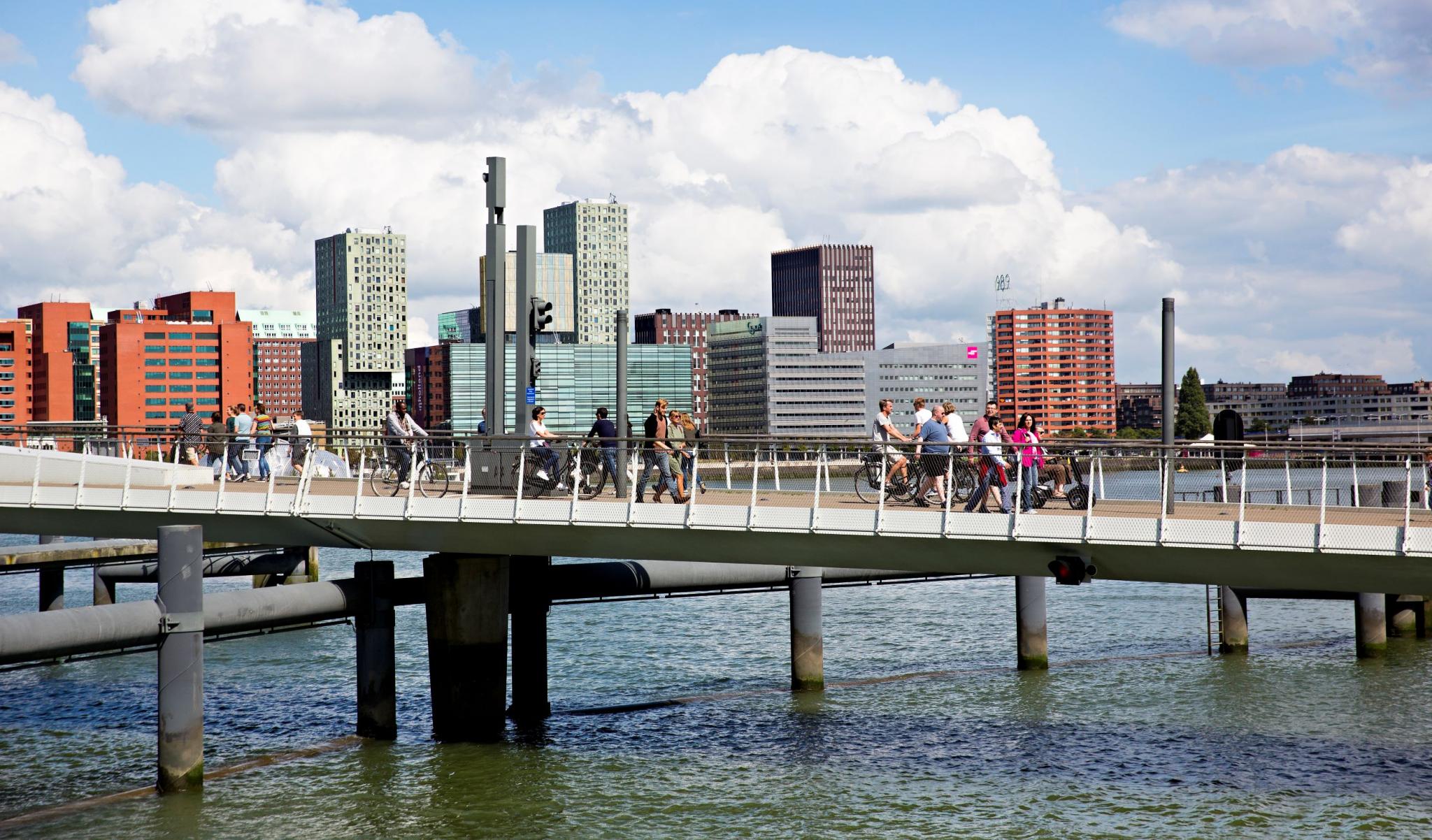 Major transitions ahead of us
As history has shown, cities in the delta are also powerful and resilient. There is greater material prosperity and they are particularly attractive to young people, migrant workers, expats and students, according to Statistics Netherlands (CBS). But how can we ensure that the cities retain their attractiveness and quality of life in the face of major transitions in the areas of climate, economy and health?
An exchange of knowledge between the university and city
Scientific knowledge will be vital in answering these questions. Leiden University, TU Delft and Erasmus University Rotterdam can offer this knowledge, both individually and as part of the Leiden-Delft-Erasmus Universities alliance. There is no shortage of knowledge about cities in Zuid-Holland: from globally-acclaimed expertise in urbanism at TU Delft to new academic degree programmes, such as Urban Studies at The Hague Campus and Urban, Port and Transport Economics in Rotterdam. This position is further strengthened through interaction with the cities that serve as living labs and valuable sources of talent.
Because urban issues are so complex, there is a need for interdisciplinary research to find answers that have a chance of success: joint research projects involving collaboration between universities and with cities. This is precisely the approach that characterises the Leiden-Delft-Erasmus Universities.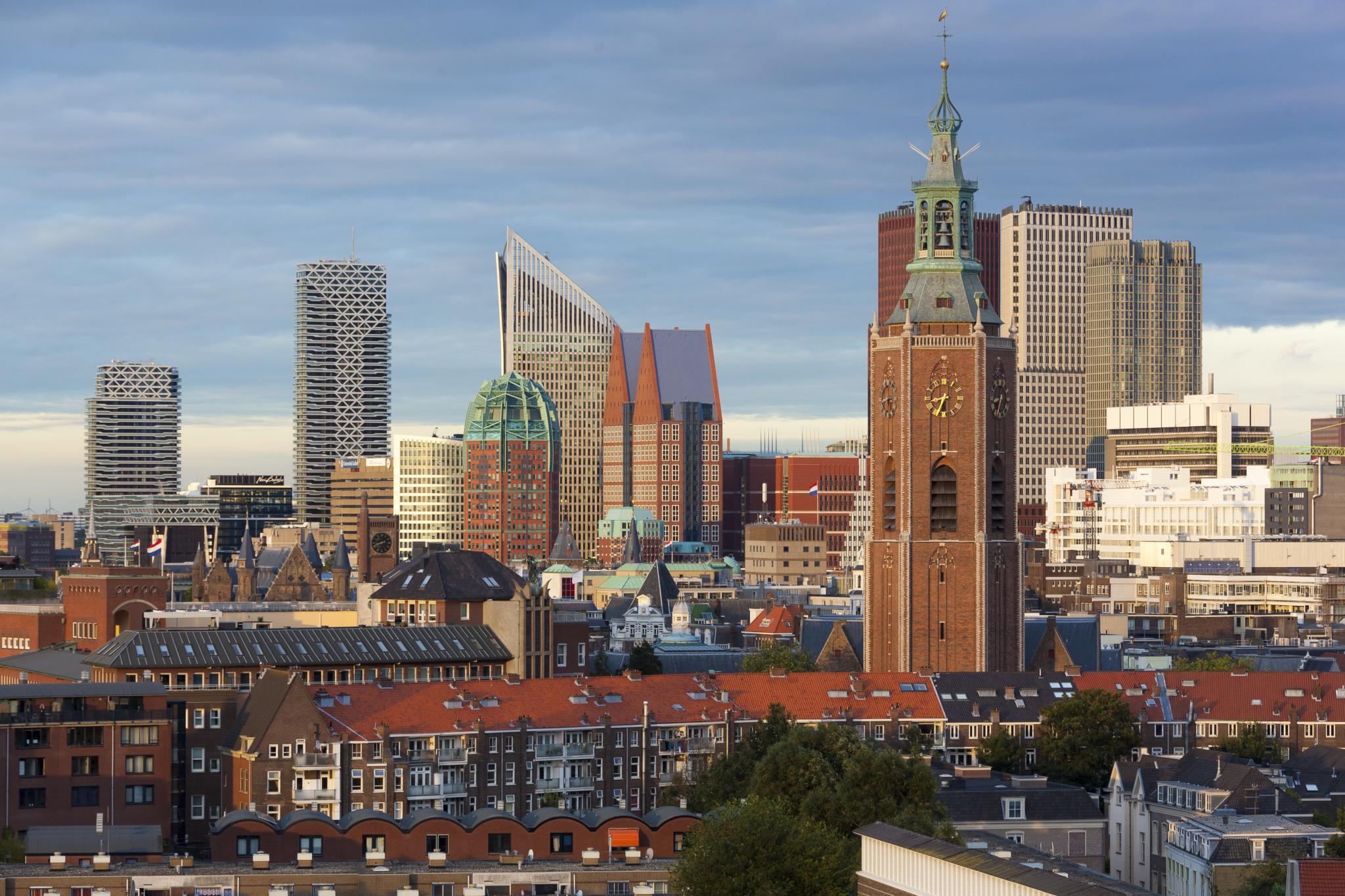 Multidisciplinary collaborations for effective solutions
For example, the LDE Centre for BOLD Cities brings together sociologists, mathematicians and urban planners to work on problems relating to urban digitisation and datafication. They are collaborating on this with the City of Rotterdam and Statistics Netherlands. The LDE Centre for Sustainability is uniting ecologists, economists and building engineers to work in collaboration with the City of The Hague on circular housing construction. At the LDE Centre of Governance of Migration and Diversity, public administration experts and historians are working with students and civil servants in a thesis workshop based in Den Haag Zuid-West.
Leiden-Delft-Erasmus and cities: a strong connection
In the weeks ahead, we will be showcasing a range of examples of our relationship with cities. A series of reports will cover subjects that include the climate-adaptive city, Covid-19 and historic city centres and the power of port cities. We will also cover some special city locations where knowledge is being developed, including Bio Science Park in Leiden, The Hague Campus, Green Village in Delft and the Rotterdam Culture Campus.
We are eager to discuss the city of the future with you, and to seek answers together on urban development questions. Follow us on Twitter and LinkedIn, and join the conversation under the hashtags #leidendelfterasmus #stadvandetoekomst #leefbaarheid.
LDE Talks
Interested in finding out more about how the universities are working together? Sign up for the Leiden-Delft-Erasmus newsletter and receive our magazine five times a year via www.leiden-delft-erasmus.nl. You will then automatically be invited to the LDE Talks, the next of which is scheduled for 16 February. Of course, there will be a strong focus on cities. You are warmly welcome to join us!