The Centre for Global Heritage and Development is proud to present its new book, Living (World) Heritage Cities, edited by Maaike S. de Waal, Ilaria Rosetti, Mara de Groot & Uditha Jinadasa, which will be published by Sidestone Press in December.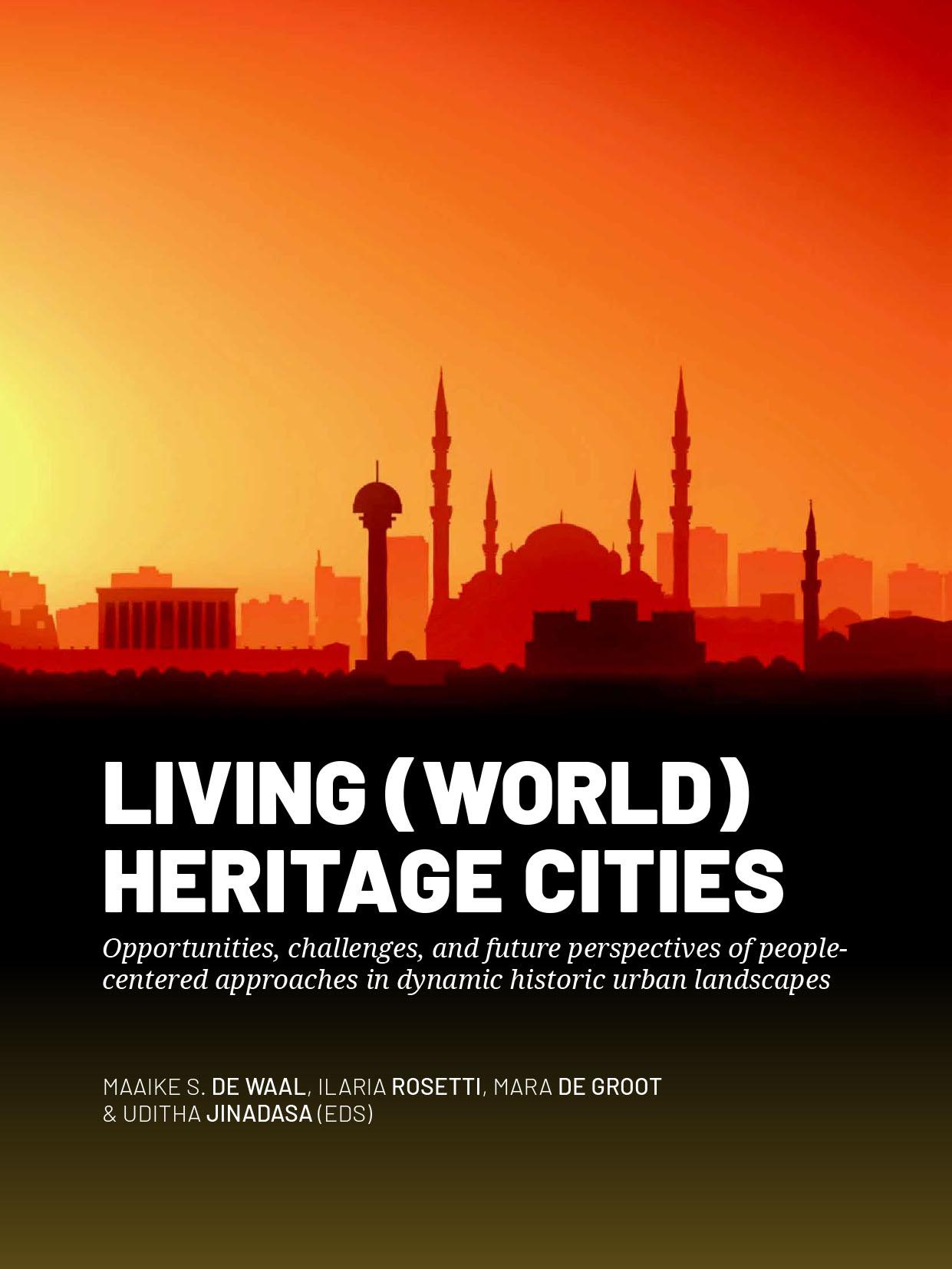 This book explores how (World) Heritage Cities are dealing with the preservation of their living heritage, what is needed for its effective management, what approaches are adopted, and what challenges and opportunities are encountered. Results offer an overview of current practices, which also include some of the first testimonies of their evolution in the time of a global pandemic (COVID-19), that can inform future research and urban strategies.
The selected chapters represent a variety of interdisciplinary and international perspectives on the management of living (world) heritage cities worldwide. On the one hand, they include cases from different geographical areas, showcasing a diverse spectrum of social, political, cultural, ecological, and economic contexts and dynamics, allowing comparisons.
On the other hand, this editorial project brings together multiple layers of interdisciplinary experiences and discussions, being the result of a series of initiatives led by the Centre for Global Heritage and Development between 2017 and 2021. Among them, there is a Honours Class held at the Faculty of Archaeology of the University of Leiden with students of interdisciplinary bachelor programs; a conference session at the 2019 biannual conference of the European Association of Archaeologists; a LDE seminar on 'Heritage Impact Assessment in Historic Urban Landscape Approach'; and an open call on the impact of the COVID-19 pandemic on our living (world) heritage cities.
It emerged that the implementation of a living heritage approach can contribute to the sustainable development of our cities in multiple ways. First, it fosters the comprehensive identification of stakeholders and the inclusive assessment of their needs. Moreover, it invites the adoption of holistic and dynamic perspectives on the necessary balance between cultural, social, environmental, and economic dimensions of urban development.
Finally, it stresses the importance of managing changes in our living urban environments, balancing different priorities through the effective communication, collaboration, and coordination across disciplines, sectors, and actors, negotiating resources and stimulating the development of new tools and skills for the sustainable development of living (world) heritage cities.