A romanticised image of art crime exists, partly thanks to Netflix series like Lupin and White Collar. Of course, the reality is a lot sadder, and less romantic. Dr. Naomi Oosterman's research includes art crime, its enforcement and the smuggling of antiquities.
Antiquities from Latin America, for example, have been popular on the European art market since the 1960s, where they fetch a lot of money. Because international legislation, and therefore enforcement and supervision, is often minimal, a lucrative and often illegal trade in these types of objects arises. This is not just about money: the cultural heritage, the identity of communities, is also being stolen, Oosterman says.
It is one example of cultural heritage under threat, and that is exactly what the research programme 'Heritage under Threat' is about, a part of the LDE Centre for Global Heritage and Development. Together with colleagues from Delft and Leiden, Oosterman researches endangered heritage and the illegal trade in it. "For this subject we really need different disciplines," she says.
What does Heritage under Threat entail?
"We try to find innovative solutions to complex issues concerning threatened heritage through creative thinking and dialogues between different disciplines. Heritage under Threat can be about art theft, it can be about the smuggling routes of antiquities from Latin America, for example, it can also be about the destruction of heritage in Syria or recently in Afghanistan. In our group different disciplines work closely together: sociologists and criminologists together with lawyers, historians, archaeologists and geophysicists."
You were one of the organisers of this year's successful summer school: Cross Border Transfer of Cultural Objects. Can you tell us something about that?
"According to conventions such as UNESCO, objects cannot just be moved across national borders without permission. National heritage cannot simply leave a country. Yet we see a lot of movements of heritage objects that crosses borders. Some of this movement is legitimate, such as museums lending objects to each other. But there is also an illegal flow of objects. There is little consensus on what to do about this, and little specialised enforcement. We have reflected from different disciplines, on what legislation exists and what standards exist to prevent cultural objects from being looted, smuggled, or traded illegally."
   Our work can be about art theft, it can be about the smuggling routes of antiquities from Latin America, it can also be about destroying heritage in Afghanistan'
What is the advantage of working together on this topic?
"If you look only from a legal or criminological perspective, or only from an archaeological perspective, you end up with a one-sided view. By merging perspectives, a multi-coloured picture of the situation emerges, a complete picture. During the summer school, someone gave a presentation on legislation and regulations. Then an archaeologist gave a presentation on what happens on the ground. And I talked about enforcement. That way we can find out how a certain form of crime can continue to exist even though there may be laws or enforcement."
Is it true that you are also working with the police?
"Yes, we work a lot with the non-scientists. For example, with the Dutch police, with Interpol and with ICOM (International Council of Museums). Involving social actors in our research is very important, even necessary. We want an interaction with the field, not that we research something and say 'here, do something with it'. We work actively together."
Is it complicated: working with different disciplines, with people from different universities and also with people from outside the university?
"In essence, it is not complicated. The field of people involved in art crime is a relatively small group. You quickly bump into each other. And we really need each other.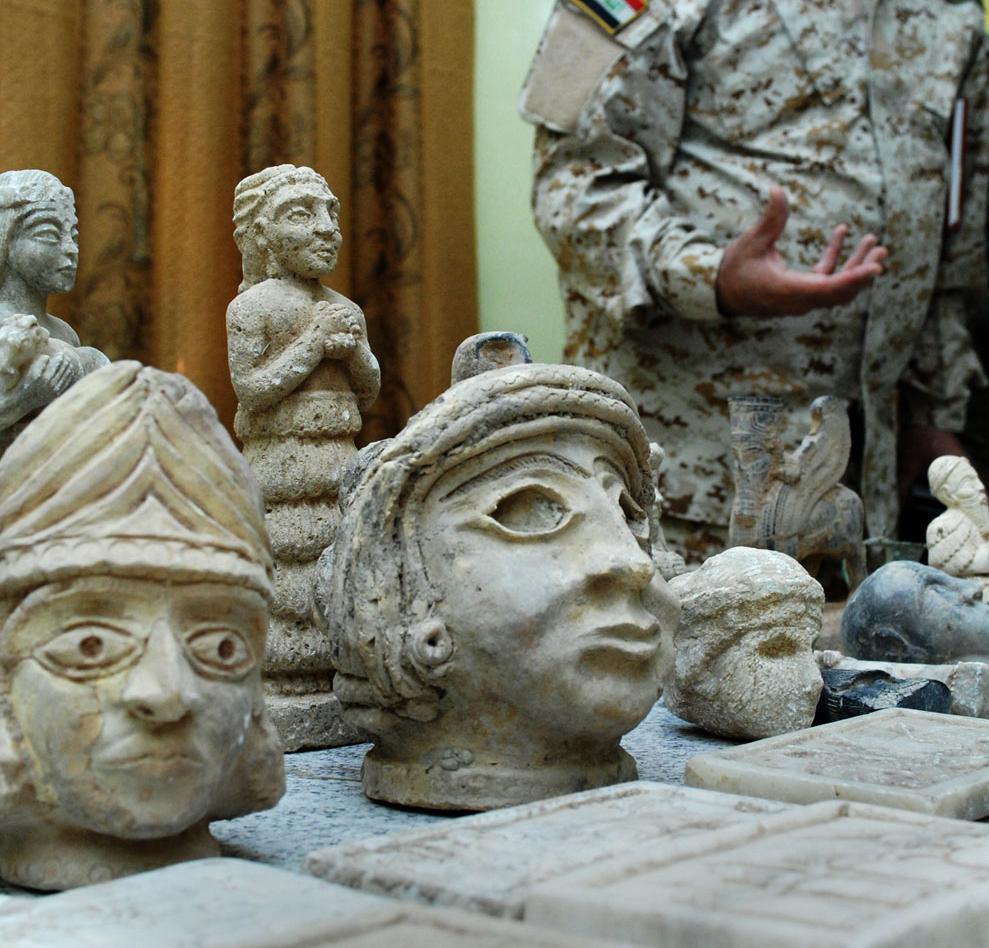 Much of our research takes place in society. It is based on fieldwork. With archaeologists and geoscientists, that is logical. But we as sociologists, criminologists and lawyers are also connected to society. That is why I love these collaborations within LDE and with the field. The last thing I would like is for us to remain stuck in an ivory tower. What makes me so proud is that many of our scientists are in touch with the field and really want to contribute to the solution of a problem. Together we can put the pieces of the puzzle together."
   Alone we won't get there, but together we can put the pieces of the puzzle together and really contribute something"
What does the cooperation look like in practice?
"We meet with the whole group of scientists once a year. But in between, I have a lot of contact with some people from the group. During the annual meeting, we organise round-table discussions: what do we want to do with Heritage under Threat in the coming period, what is needed? The LDE centre keeps us very well informed of everything that is going on and which may be relevant: all the MOOCs, conferences, grants. LDE has a large network, and Heritage under Threat now also has one. It sometimes feels like a kind of positive oil slick: what we do is a small drop that spreads itself." |
   Much of our research takes place right in the middle of society'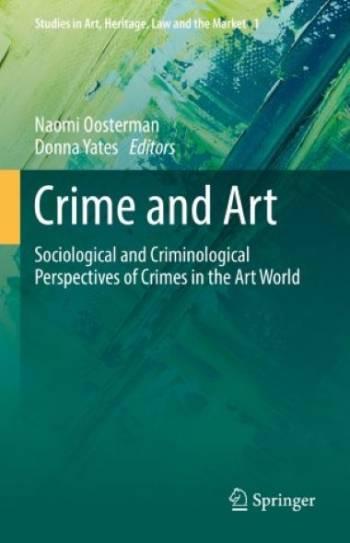 Oosterman recently published an Edited Volume at Springer on Crime and Art: 

Read more
Text: Karst Oosterhuis