Location
Leiden, online and in person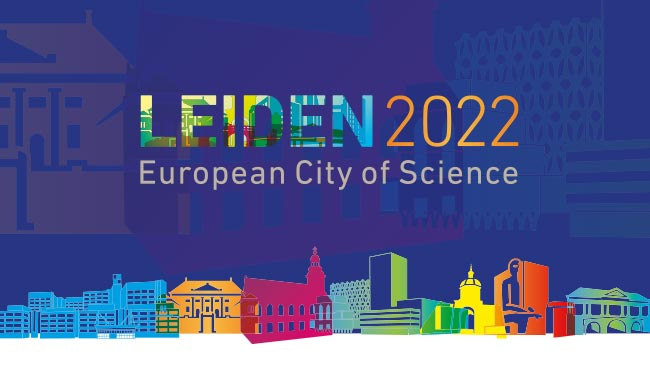 This year, Leiden is the European City of Science. Every two years, EuroScience in Strasbourg awards the title of European City of Science to a new European city. Although the title has been around for some time, Leiden is the first city to make it a year-round program with an international allure, full of knowledge, art and expertise.
Leiden2022
Leiden2022 is a 365-day science festival packed with activities, lectures, workshops, excursions, exhibitions, and events, for anyone with a curious mind. For scientists Leiden will be the European stage for knowledge.

EuroScience Open Forum in Leiden
In 2022, Leiden will host the ESOF conference. The EuroScience Open Forum  is the largest multidisciplinary scientific conference in Europe. Working in close collaboration with EuroScience in Strasbourg, the tenth edition will take place between July 13 and 16, 2022, in Leiden. ESOF2022 is for anyone with a curious mind, ranging from students, leading scientists, researchers, entrepreneurs, policy makers and science journalists.
The EuroScience Open Forum (ESOF) created by EuroScience in 2004, is the largest biennial interdisciplinary meeting on science and innovation in Europe, for and with society. Each conference aims to deliver stimulating content and lively debate around the latest advancements and discoveries in the sciences, humanities and social sciences. ESOF brings together over 4,500 leading thinkers, innovators, policy makers, journalists and educators from more than 90 countries, to discuss current and future breakthroughs in contemporary science.
ESOF 2022 
The conference is celebrating its tenth edition in Leiden this year. During this anniversary, a sustainable, renewed and hybrid format will be presented: the event will take place both physically and online. The program was developed this year by ESOF champions Ferry Breedveld and Corinne Hofman in collaboration with EuroScience in Strasbourg. They were advised in this by the science council of the Leiden2022 Foundation, which includes LDE dean Wim van den Doel.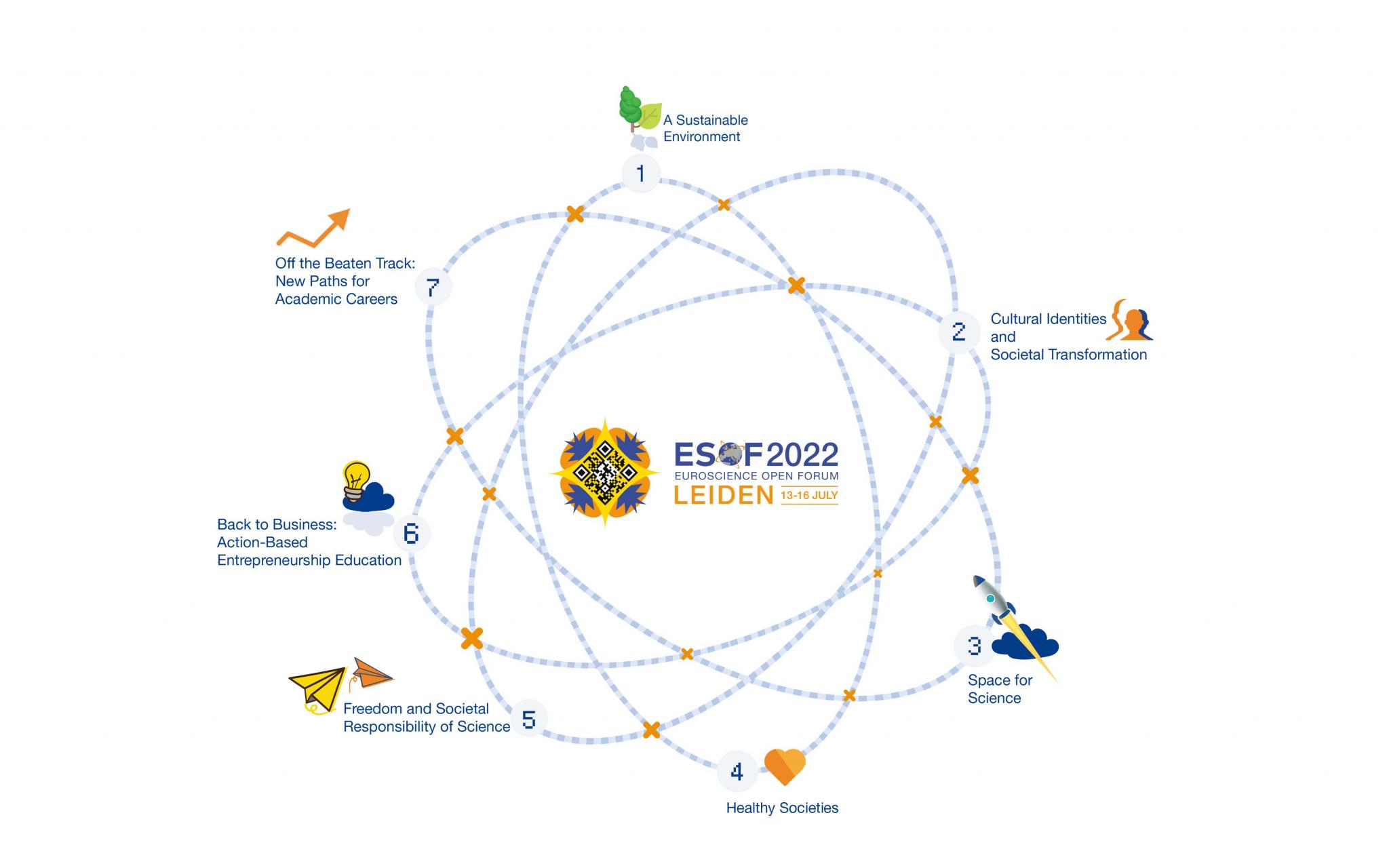 This year's overarching theme is Crossing Borders, Engaged Science, Resilient Societies. The scientific topics this theme covers are: a Sustainable Environment; Cultural Identities and Societal Transformation; Space for Science; Healthy Societies; Freedom and Societal Responsibility of Science; Action-Based Entrepreneurship Education en New Paths for Academic Careers.
In more than 100 sessions, interdisciplinary groups of scientists, policy makers and civil society partners will discuss and debate climate change, migration, sustainable future, chronic diseases or contentious heritage - important themes related to the United Nations Sustainable Development Goals. ESOF2022 will show the very best of Dutch and European science in all areas, including the social sciences and humanities.
Registration
Anyone who wants to participate in the dialogue and transcend the boundaries of their own field is cordially invited.