Location
TU Delft Teachinglab (Building 32A), Landbergstraat 15
Register now for Innovation Room #15!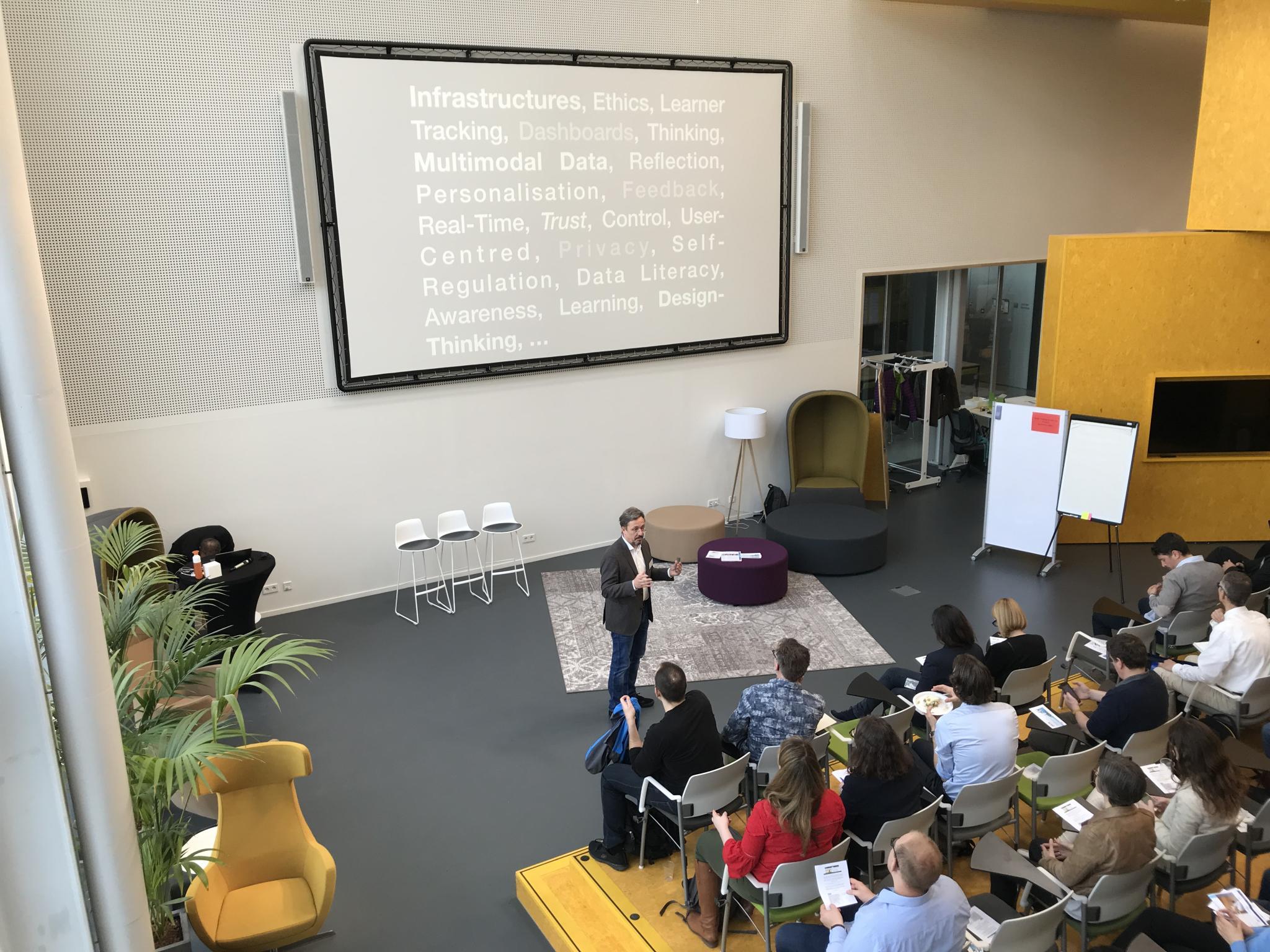 Leiden-Delft-Erasmus Centre for Education and Learning: Innovation Room #15
Learning Analytics
Learning Analytics (LA) is one of the fastest developing fields in the last decade. Tracing and logging human activities in online systems has led to a plethora of monitoring dashboards, models for early detection of student drop out, feedback and recommendation systems and others to support learners, educators and organizations in the development, implementation and operation of educational processes.
LA in authentic contexts is more than a technical challenge, but rather a web of cognitive, social, organisational and political challenges (Buckingham Shum, Ferguson & Martinez-Maldonado, 2019). Organisations have their own culture of living educational processes and therefore supporting processes need to be customized to these. Educators have their own interpretations of student performance and consider different indicators for student feedback and coaching. Learners and educators live their own culture, which is also closely linked to the vision of leadership and learning rooted in the organisation. 
CLASH
The Culture of Learning Analytics event (CLAsh) will feature some of the most advanced thinkers on Learning Analytics and opens the opportunity to make use of a network of experts to kick start LA culture in your organisation and discuss the challenges you are facing. 
Schedule:
12:00   Walk-in lunch and registration

13:00   Welcome by prof. dr. Marcus Specht (director Centre for Education and Learning)
13.15   Keynote: Analytics for Lifelong Learning Competencies: Aligning Pedagogy, Human-Centred Design & University Strategy
by Simon Buckingham Shum, Professor of Learning Informatics & Director, Connected Intelligence Centre (CIC) University of Technology Sydney
14:00   Pitches World Café tables
The World Café format is a simple, effective, and flexible format for hosting large group dialogue. We will have 6 tables hosted by an expert that will discuss a topic in Learning Analytics. You can choose which table to join based on the pitches of each host, and can switch tables during the sessions.
14:15   Start Round: State of the Art in LA World Café
Table leaders:
Alyssa Wise - Associate Professor of Learning Sciences and Educational Technology in the Steinhardt School of Culture, education and Human development, Director of LEARN, NYU's university wide Learning Analytics Research Network.
Dominique Campman - Project Manager Learning Analytics at the Erasmus University Rotterdam where he prepares the universities for the next steps with LA.
Willem van Valkenburg - Executive Director TU Delft Extension School.
Jan-Paul van Staalduinen - Manager Information Management at TU Delft.
Mary Dankbaar - Programme manager E-learning Erasmus MC, Chair Serious Gaming Committee at the Dutch Society for Simulation in Healthcare.
Theo Bakker - Team leader VU Analytics, Leader "Veilig en betrouwbaar benutten van studiedata" for the Acceleration plan for educational innovation with ICT.
15:00   Coffee Break

15:15   Round Challenges in LA World Café
During this round at each table, a different challenge in Learning Analytics will be discussed, based on the input from participants.

16:00   Pitches World Café Results and Discussion
Once all World Café rounds have been completed, key points from each table are presented to the whole group for a final collective discussion.

16:30   Fishbowl Panel
Moderation by Marcus Specht. In this Fishbowl panel, two of the chairs are open to members of the audience who want to ask questions or make comments.
Panel members: Simon Buckingham Shum, Alyssa Wise, Dominique Campman, Willem van Valkenburg, Jan-Paul van Staalduinen.

17:00   Drinks and Networking
Keynote speaker: Simon Buckingham Shum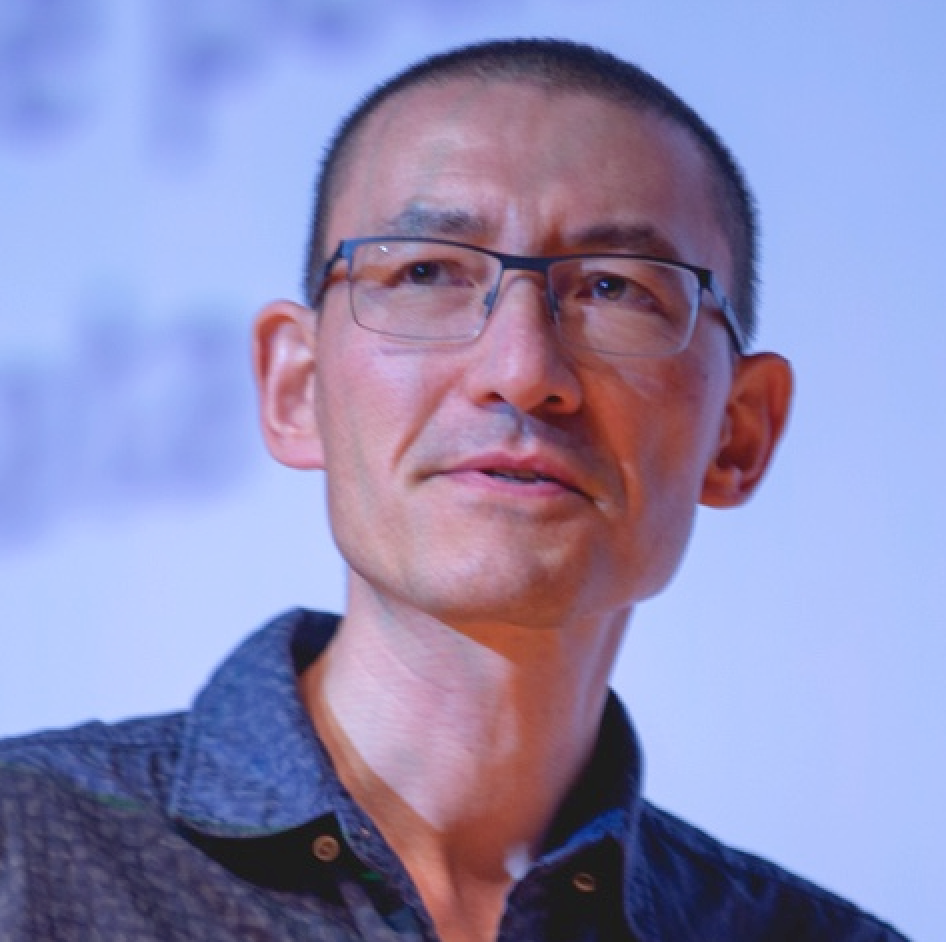 Simon Buckingham Shum is Professor of Learning Informatics at the University of Technology Sydney, where he serves as the inaugural director of the Connected Intelligence Centre (CIC) launched in 2014. Prior to this, he was Professor of Learning Informatics and Associate Director (Technology) at the UK Open University's Knowledge Media Institute. He brings a background in Psychology, Ergonomics and Human-Computer Interaction, and a career-long fascination with making thinking visible using software. He has been active in shaping the field of Learning Analytics (i.e. data science for education), and co-founded the Society for Learning Analytics Research (SoLAR). His books include Visualizing Argumentation, Knowledge Cartography and Constructing Knowledge Art.  •  Simon.BuckinghamShum.net