What will be the focus of the Leiden-Delft-Erasmus strategic alliance in the next few years? At the networking meeting on 13 February, we spoke with the new Chair of LDE, Professor Wim van den Doel, about his vision for the future of the alliance, social issues and the reality of academic collaborations.
But first of all, of course: who are you?
'I'm Wim van den Doel, originally an historian at Leiden. For a long time I was Dean of the Faculty of Humanities there, alongside my professorship, and in that position I also witnessed the launch of the LDE alliance. In recent years I've been a member of the Executive Board of NWO, the Dutch Research Council. In positions like that, you're often part of all kinds of partnerships, both within and outside your own field. In my case, for example, Differ (energy), NIOZ (maritime) and NSCR (crime). For me, the experience working with other disciplines was really enriching. I hope to bring that to LDE, too.'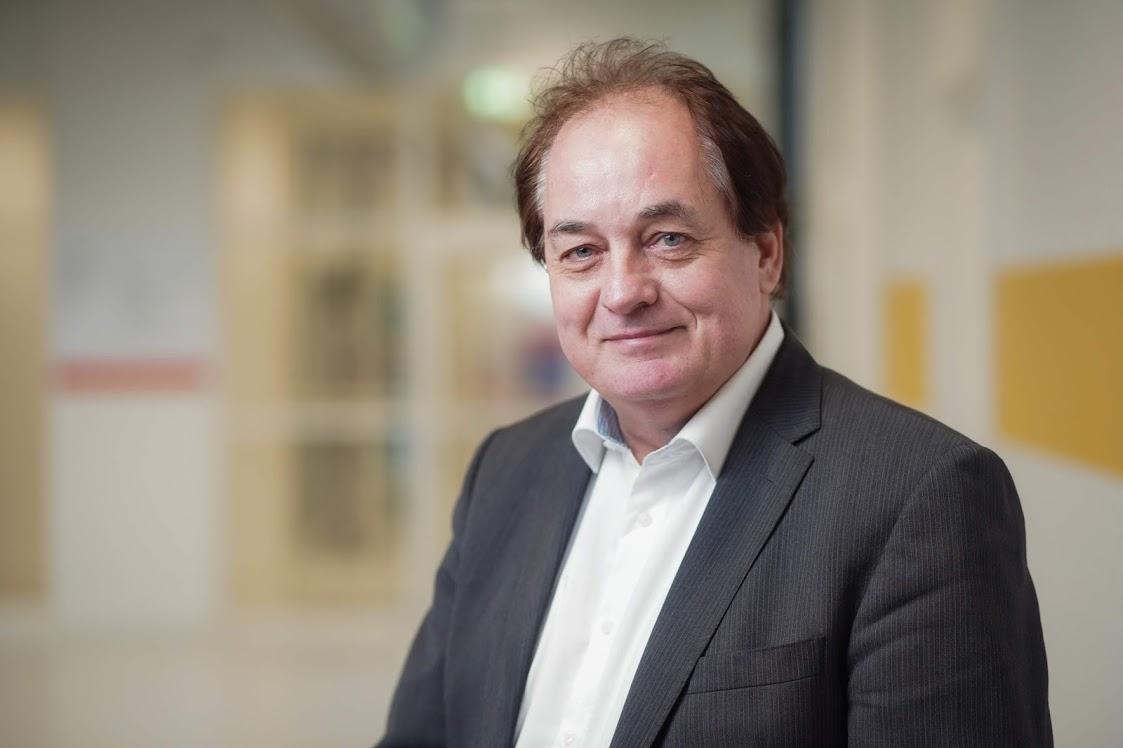 What tasks were you set when you took office?
'My remit from the three executive boards, of Leiden University, Delft University of Technology and Erasmus University Rotterdam, is to further develop and strengthen multidisciplinary co-operation within LDE so that we can offer solutions to the major social issues of our time. Solutions in particular for problems here in our region, but in many cases ones also applicable worldwide. One example: how do you keep Rotterdam a liveable city in the face of an increasing and ageing population, climate change, rising land prices, the energy transition, migration, digitisation and the many other factors that shape urban life? Our scientific findings and models are applicable not only to the Zuid-Holland region, but can also be used by other large cities.'
Why do we as LDE focus so strongly upon those social issues?
'Due to their urgency, of course, and because our partners in the region – businesses as well as regional governments – ask us to. And because we as LDE are very well-equipped to tackle them. That comes from the combination of disciplines we bring together: historically, we have always been strong in the humanities and the exact, social, technical and medical sciences alike. In integrating them, we also create new and increasingly important combinations. One well-known example is our Technical Medicine degree programme, which trains clinical technologists up to and including professional registration. The starting point there is that engineers and doctors work together to tackle new issues driven by technological developments. And underlying that is a pressing question in today's society: how do we improve healthcare, whilst keeping it affordable?'
LDE wants to offer solutions to major social issues, but which ones in particular?
'LDE's core themes are 'Sustainable', 'Inclusive', 'Healthy' and 'Digital Society'. When you look specifically at the biggest challenges for which we want to offer real solutions, and so have to set up major research programmes to address these issues, you find that these focus upon the climate change, energy transition, artificial intelligence, healthcare issues, urbanization and public safety and security. Moreover, that focus extends beyond research and into education. You could call that aspect a 'human capital agenda', running in parallel with our research efforts to ensure that students, but also PhD candidates and post-doctoral researchers, are prepared for these major developments. And are used to working together, to developing a broad perspective."
Multidisciplinary collaboration sounds logical. But how are things going in practice?
'It's not always easy, I have to admit. Of course, I've seen that in my previous positions as well. Certainly when they are based at different locations, attached to their own institutes and already labouring under a heavy workload, it can be difficult sometimes to motivate people. Yet we have to do it, all of us. We have to seek out that lawyer, anthropologist, engineer, economist or doctor we can work with, be they at Leiden, Delft or Rotterdam. We have to come up with research proposals that emphasise multidisciplinarity. They are what make our story stronger and, just as importantly, strengthen our chances in Brussels.'
What do we have to offer our partners in the region, and what do we expect from them?
'That's very clear: we need them desperately, so I would ask partners to come to us with assignments and proposals for collaborations. Knowledge is a collective asset, and without cases and data we simply cannot carry out the scientific research that leads to innovation, prosperity and well-being. I like to view shaping a research project jointly with governments and companies as co-creation. That's also why our slogan is 'Leiden-Delft-Erasmus: join our network!' Which is what I'd like to invite everyone to do.'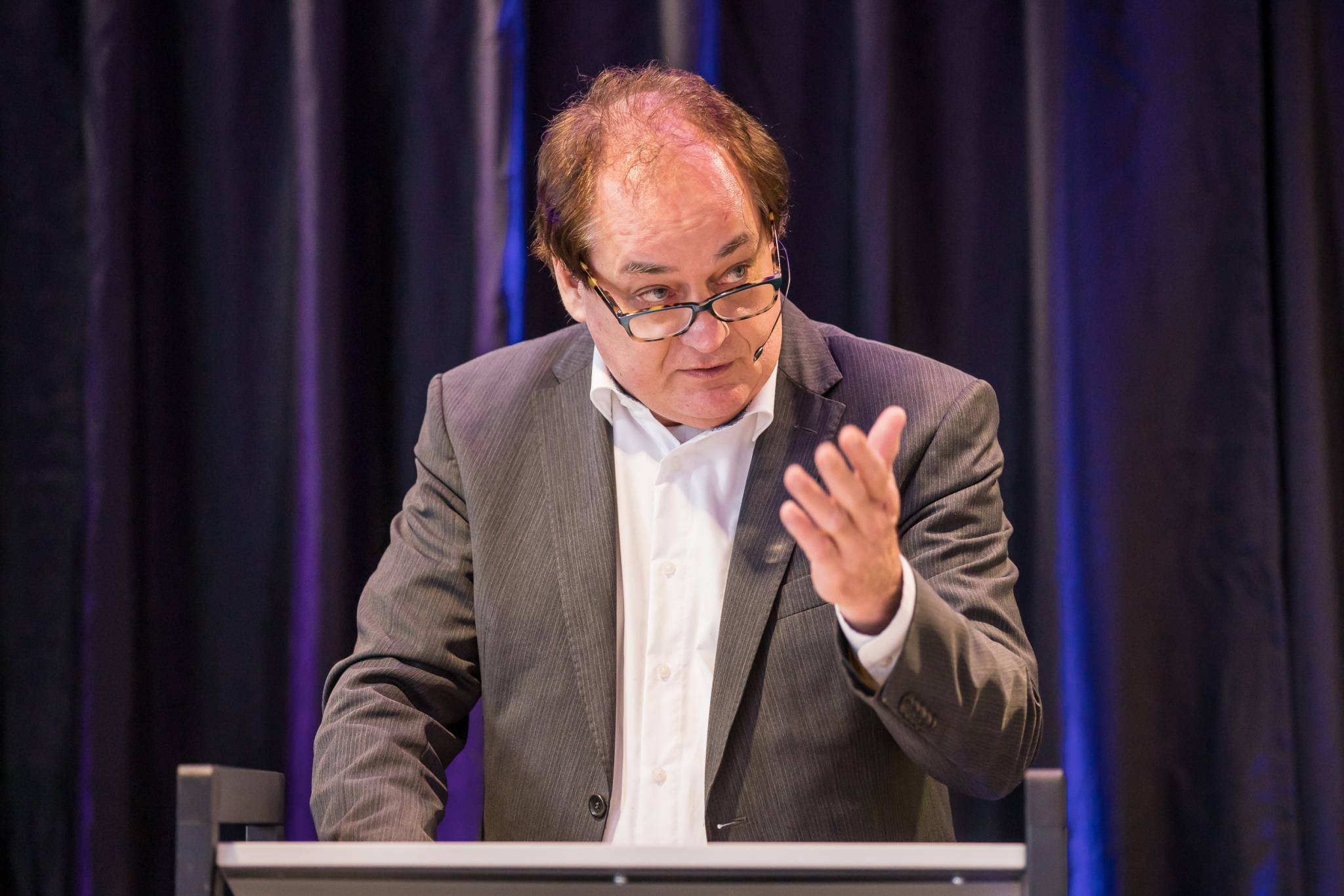 Find the speech of Wim van den Doel, at the Leiden-Delft-Erasmus network event 13 February 2020, attached below this article.