Centre for BOLD Cities starts three new interdisciplinary research projects: 'We really have the opportunity to build a research area together.'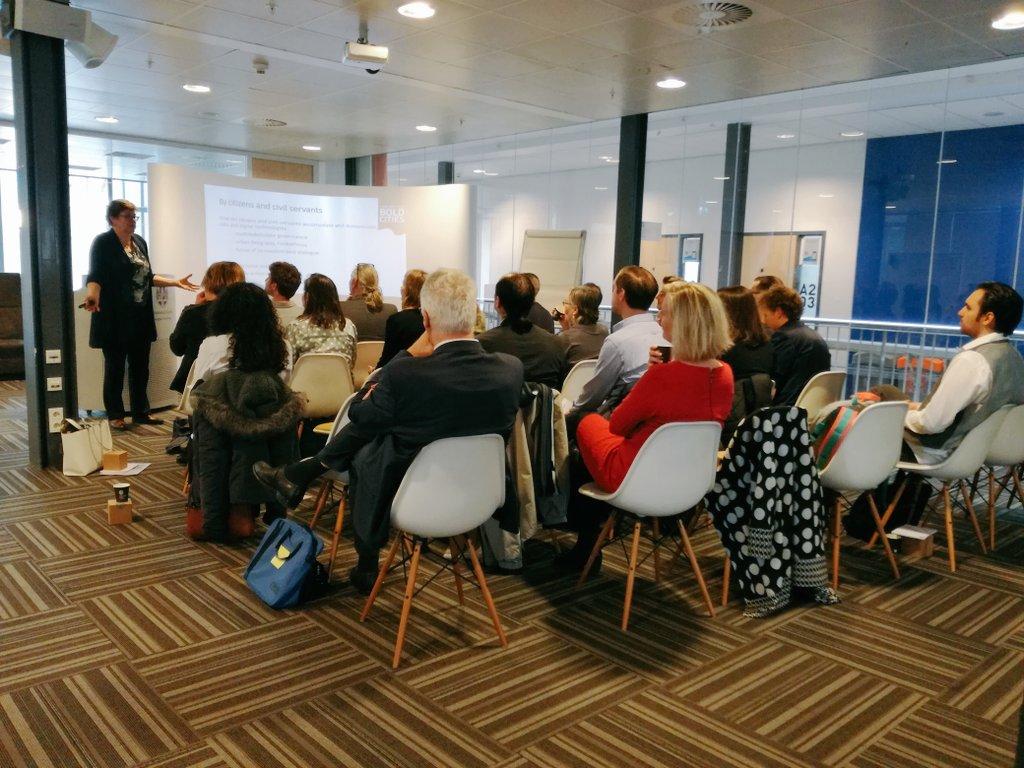 This May, the Leiden-Delft-Erasmus Centre for BOLD Cities invited researchers from the three universities to develop new research projects related to the Centre for BOLD Cities' three research themes: for, by and with citizens and public administrators. The projects have now been determined and the new research teams are about to start their collaboration.
The projects will get under way in September and will be supported financially for a three-year period by the Centre for BOLD Cities. The Centre will help the teams to develop an impact strategy which will run alongside the publications of the research results. 
Digital urbanism
John Boy, assistant professor of Sociology at Leiden University, is one of the participating researchers. 'I joined BOLD Cities early on in my tenure,' he says. 'The Centre seemed a great place to build bridges beyond my institute, faculty and university and to find people working on questions related to digital urbanism from a range of backgrounds.'
The multidisciplinary approach of Leiden-Delft-Erasmus
Other researchers that attended the design session and are now collaborating in the new research teams include urban planners, public administration researchers, media scholars and data scientists. The multidisciplinary approach is one of the goals of the Leiden-Delft-Erasmus alliance; through this type of collaboration, universities are better equipped to find answers to societal issues.
To build a research area together
In order to facilitate a fruitful collaboration with these different disciplines, the Centre invited participants to think of a research idea ahead of the design session. This led to a targeted approach on the day itself, Boy says. 'It was certainly challenging,' he adds, 'but it also allowed a group of strangers to get down to business in a way that wouldn't have been possible had we only talked about abstract issues such as digitisation.'
Design session
Boy is very positive about the varied composition of his team. 'I'm now working with people at different institutions and from different disciplinary backgrounds, which is just what I was looking for at the Centre for BOLD Cities," he says. "It's even better than I imagined, because we really have the opportunity to build a research area together and produce meaningful results within the three years that we've been given.'
The projects of the Leiden-Delft-Erasmus Centre for BOLD Cities 

For citizens and public administrators

This research line focuses on the use of data and digital technologies to aid vulnerable urban groups such as the working poor, NEETs (young people that are not in education, employment or training) and persons with a disability. The research project for this theme will use various data sources to help improve the urban environment for vulnerable young people (for instance at/around schools).

By citizens and public administrators

Urban digitalisation and datafication is developed in consultation with municipalities, businesses, knowledge institutions and citizens. This research theme focuses on improving these new forms of urban participation and governance. In the new BOLD Cities project, the research team will explore how data can be collected from different stakeholders before and during an emergency to help improve emergency relief.

With citizens and public administrators

The research theme 'with citizens and civil servants' focuses on the development of urban data literacy and democratic legitimisation. The research team for this theme will explore how different groups use digital technologies to the city and navigate through it. In order to answer this question, the team will conduct research in two urban neighbourhoods in the province of Zuid-Holland.
More information via centre manager Luuk Schokker: luuk.schokker@boldcities.nl