"For a lot of us this is a dream come true", says Claire Wyman, academic director of the BSc programme in Nanobiology, a joint initiative of Erasmus MC and TU Delft, newly started in September 2012. The first 16 Nanobiologists of the world now have graduated. Wyman: "Students have learnt to be adaptive, critical and constructible. Working with Delft and Erasmus colleagues has been an interesting, exciting and fun project. The students get the best of both worlds: the state-of-the-art biomedical facilities at Erasmus MC and the physics expertise from the TU Delft."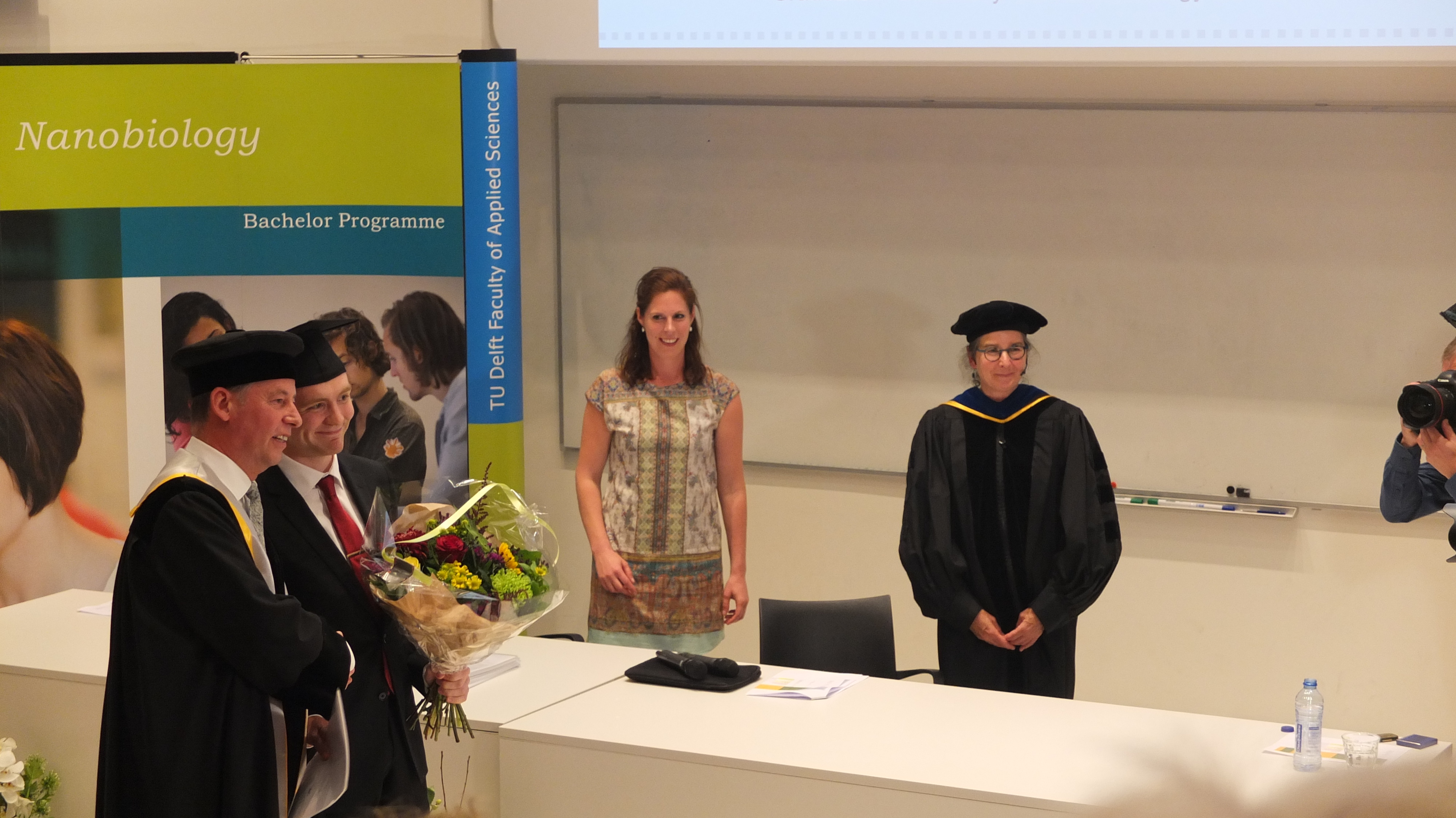 Merging knowledge and expertise
This forward-looking degree programme started in 2012 from a bottom-up initiative. "Merging knowledge and expertise from various fields is vital to drive society forward.", says Jaap Verwey, dean at Erasmus MC. Nanobiology merges mathematics, physics and medicine and contributes to such areas as nutrition, climate control and health. The programme is a part of Medical Delta and one of the joint degree programmes of the Strategic Alliance Leiden-Delft-Erasmus.
Molecular cell biology, physics and mathematics
This is the century of Nanobiology. Cell biology needs the tools provided by physics, nano measurement techniques and mathematics to be able to test hypotheses. We now have the ability to look into the nucleus of a cell and examine the genetic information, to read it and manipulate it. This is important because in diseases such as cancer, faulty DNA produces uncontrolled cell growth. "We want to understand the cause of diseases, and maybe ways to prevent diseases occurring, at atomic and molecular level. Nanobiologists use the very latest physical techniques and insights to examine living mechanisms", says Tim van der Hagen, dean Applied Sciences at TU Delft.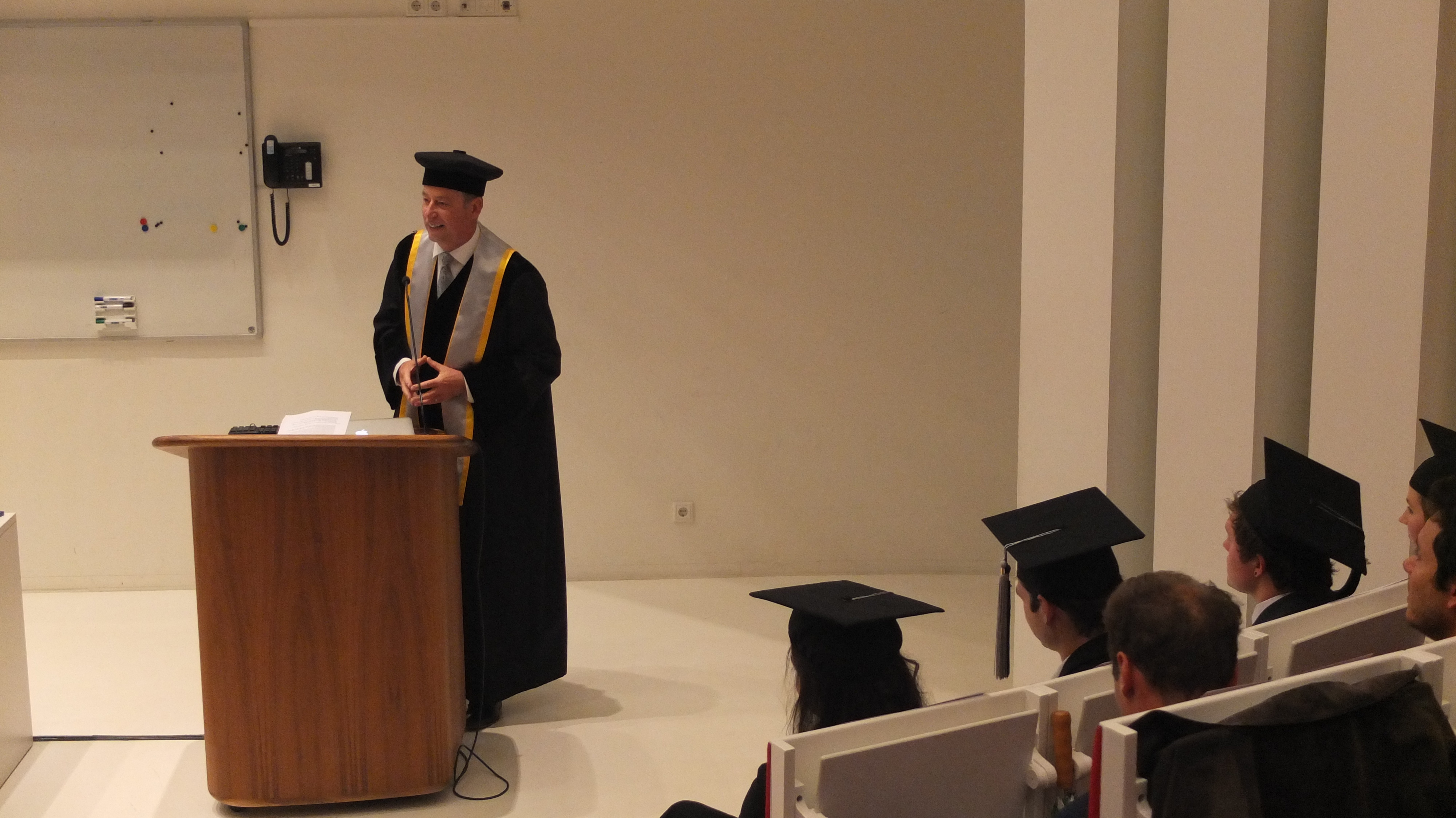 Best of two worlds
There was no better place in the Netherlands than Delft-Rotterdam for setting up this degree programme. Delft has a very good Nanophysics group and Rotterdam excels in cell biology, which relates to the medical aspect and practical applications.
Hope and fantasise about what is coming
One of the very first Nanobiologists, Matthijs Verhagen says: "This is a unique opportunity for us. There is hope and fantasy for what lies ahead." Twelve students are continuing on to the Nanobiology Master's programme.