​In 2022, the Leiden-Delft-Erasmus Universities (LDE) alliance will celebrate its 10th anniversary. In recent years, the alliance has expanded with centres and new programmes as well as a curriculum of its own. What do the next ten years have in store? Together with LDE dean Prof. Wim van den Doel, we look back at what the co-operation has delivered so far, based on five questions. And we look ahead, because the need for 'working together for science and society', the motto of Leiden-Delft-Erasmus, is more and more pressing.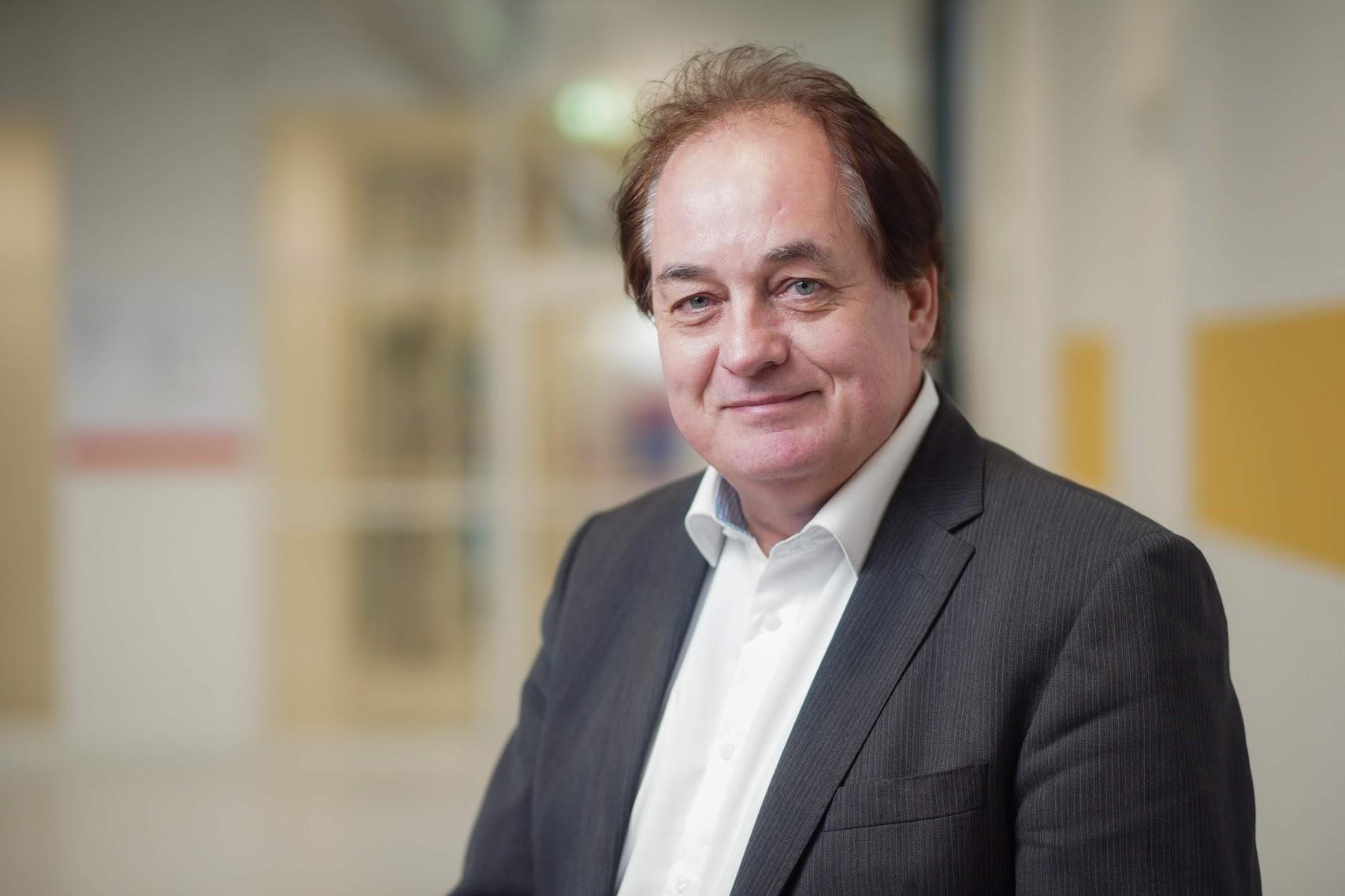 Has co-operation become a matter of course and what is the secret of its success?
Van den Doel: 'We already knew ten years ago that interdisciplinary co-operation was essential if we were to solve major social issues and achieve scientific breakthroughs, but such co-operation doesn't happen automatically. That's why the three universities in the province of Zuid-Holland embarked on a strategic partnership.'
'Over the past ten years, significant steps have been taken to get co-operation in the Zuid-Holland region off the ground. Fortunately, the three universities are fairly similar in size, occupy similar positions in international rankings, and complement each other regarding specialisations.'
'Nevertheless, co-operation cannot be taken for granted: scientists are busy people who work in a monodisciplinary environment. You have to offer the necessary space and make the necessary time to bring about interdisciplinary co-operation. We do this, for example, through the Leiden-Delft-Erasmus centres.'
Could you give an example of successful Leiden-Delft-Erasmus co-operation?
Van den Doel: 'Obviously, I care equally about each of the LDE centres, and they are all proof of the added value of interdisciplinary co-operation. One shining example is the LDE Centre for Frugal Innovation in Africa, where technical knowledge merges with business models and regional knowledge about Africa. The knowledge is dispersed across the three universities, and the strategic LDE alliance converges it.'
'We bring the various disciplines together for the students in the LDE minors – as in the LDE minor Smart and Shared Cities of the LDE centre for BOLD Cities, for example, where data sciences and urban studies are combined with political and social sciences. Students learn to look from various perspectives and to understand the complexity of the smart city. That is not possible in a course which is based on a single discipline, so this is an illustration of the added value of an LDE minor.'
Added value: the basic principle of the Leiden-Delft-Erasmus Universities alliance
In 2012 'added value' was proclaimed as the basic principle on which the 3 universities would embark on a strategic alliance. Leiden University, TU Delft and Erasmus University Rotterdam signed up to co-operate for the good of society and science in a complementary and multidisciplinary fashion in research and teaching. The alliance has since developed into Leiden-Delft-Erasmus Universities with 6 research centres, 3 research programmes, several BSc and MSc programmes, 8 multidisciplinary minors, and a trainee and a post-doc programme.
What will be important for LDE Universities in the coming years?
Van den Doel: 'The agenda for the coming years will be informed by the Sustainable Development Goals that must be achieved by 2030; not only in the Netherlands but worldwide. The LDE co-operation must therefore not only be relevant for the home region but for the whole world. That already applies to the co-operation – consider the Centre for Frugal Innovation, for example – but we will intensify our efforts towards this aim in the coming years.'
   Interdisciplinary co-operation is becoming increasingly important, and Zuid-Holland is uniquely positioned to contribute to this.
'We intend to strongly pursue the path we have embarked on; in other words, we will continue with the LDE centres and further embed them in the universities, while consolidating our commitment to sustainability. Apart from that, we are working on new subjects such as Space for Science and Society, and Healthy Society together with Medical Delta.'
'Development of the LDE co-operation and developments in science go hand-in-hand. Interdisciplinary co-operation, after all, is becoming increasingly important and team science is increasingly emphasised. We are uniquely positioned here in Zuid-Holland to contribute to this.'
Apart from research centres, Leiden-Delft-Erasmus offers a wide range of programmes and minors. The minors in particular reflect the mission of Leiden-Delft-Erasmus.
   Studying the wicked problems of our age from a range of disciplines – that is typical of LDE.
What does Leiden-Delft-Erasmus mean for students? 
Van den Doel: 'Joint education is already available to students. The LDE minors are often linked to the Sustainable Development Goals and urgent issues that concern citizens and administrators alike. For example, African Dynamics, Safety, Security & Justice, Georesources for the Future, Smart and Shared cities – all these are typical of LDE. Studying the wicked problems of our age based on different fields of study.'
'And students will become increasingly aware of the LDE co-operation in the coming years. It will be made easier to study at a different LDE university, and new programmes will be developed, including ones based on relevant themes such as that of the Healthy Society – for instance, minors and projects based on the idea of challenge-based learning.'
'We will focus increasingly on teaching students from different disciplinary backgrounds to work together. This year, we will be experimenting with this within the Joint Interdisciplinary Projects of TU Delft. For example, archaeology students from Leiden are already working together with engineers from Delft on a project that involves the use of drones to help archaeologists study the landscape.'
Will LDE expand further in the coming years?
Van den Doel: 'Absolutely! Well, we certainly intend to. The three universities also co-operate in the fields of ICT and HR policy. That is one way in which LDE can become visible and relevant in the workplace, also for support staff.'
'But there is one thing we must never lose sight of: the co-operation between the three universities of Zuid-Holland is the result of a strategic choice made a decade ago.'
   The co-operation between the LDE universities continues to offer considerable opportunities.
'Development of this co-operation will not take place automatically, and requires top-down support of bottom-up initiatives. And it requires an investment of time while scientists are dealing with heavy workloads, to say nothing of the challenges brought by the coronavirus crisis.'
'But in the end, strategic choices are made for the long or even very long term. It doesn't matter too much if it takes a year longer to establish a certain specific co-operation. The co-operation between the LDE universities continues to offer considerable opportunities. This has to be the perspective – now and for the next ten years.'