During the Dies Natalis of Leiden University on the 8th of February, Carel Stolker will be taking leave as the rector magnificus and chair of Leiden University. He also hands over the reins as an enthusiastic and connecting director of Leiden-Delft-Erasmus Universities. He wrote a 'letter for the future' for us in which he articulates the strength of the alliance and his vision for the partnership. We accept this with great gratitude.
A letter for the future: Leiden-Delft-Erasmus, a powerhouse!
By prof. mr. dr. Carel Stolker
In the Pieterskerk church in Leiden today, I will be handing over the baton as Rector Magnificus and President of the Executive Board to President Annetje Ottow and Rector Hester Bijl. Together with Martijn Ridderbos, they now make up the new Leiden University Executive Board.
My departure after eight years on the Leiden Executive Board also marks an end to eight years of close involvement in Leiden-Delft-Erasmus Universities. This provides the perfect opportunity to take stock one last time. Our alliance has been one of the most inspiring aspects of my period of office. Over the course of time, the relationship between the individual members of the three executive boards, together forming the Steering Committee, has developed from a partnership to a real friendship. This also applies to Jacqueline Dekker, without whom "LDE" would never be what it is today; and to Dean Wim van der Doel, who, together with his team, has shown great leadership in giving new shape and substance to the alliance.
In this context, I would also particularly like to mention my predecessor Paul van der Heijden and the previous presidents' Dirk van den Berg and Kristel Baele. Over the years, many people have helped to drive LDE forward. It was their foresight that has enabled us to achieve so much, a strategic view that has since been copied in many places.
   The Leiden-Delft-Erasmus Universities complement each other in expertise and focus, and are therefore able to make a difference in education and research on difficult, often interdisciplinary, issues.
Made for each other
The problems that we now face, in the region and the wider world, seem bigger than ever. More than ever before, the world is looking to science and scholarship in the hope that academics can offer solutions for all of these huge issues.
The region that we now call Zuid-Holland has been a scientific powerhouse for over 400 years. It started in Leiden, where a broad university was established in 1575. Later on, came a university of technology in Delft (1842), followed in 1913 by a university focusing on health, economics, business and society in Rotterdam. These three universities, together with Leiden University Medical Center (LUMC) and Erasmus Medical Center have now been collaborating intensively for many years.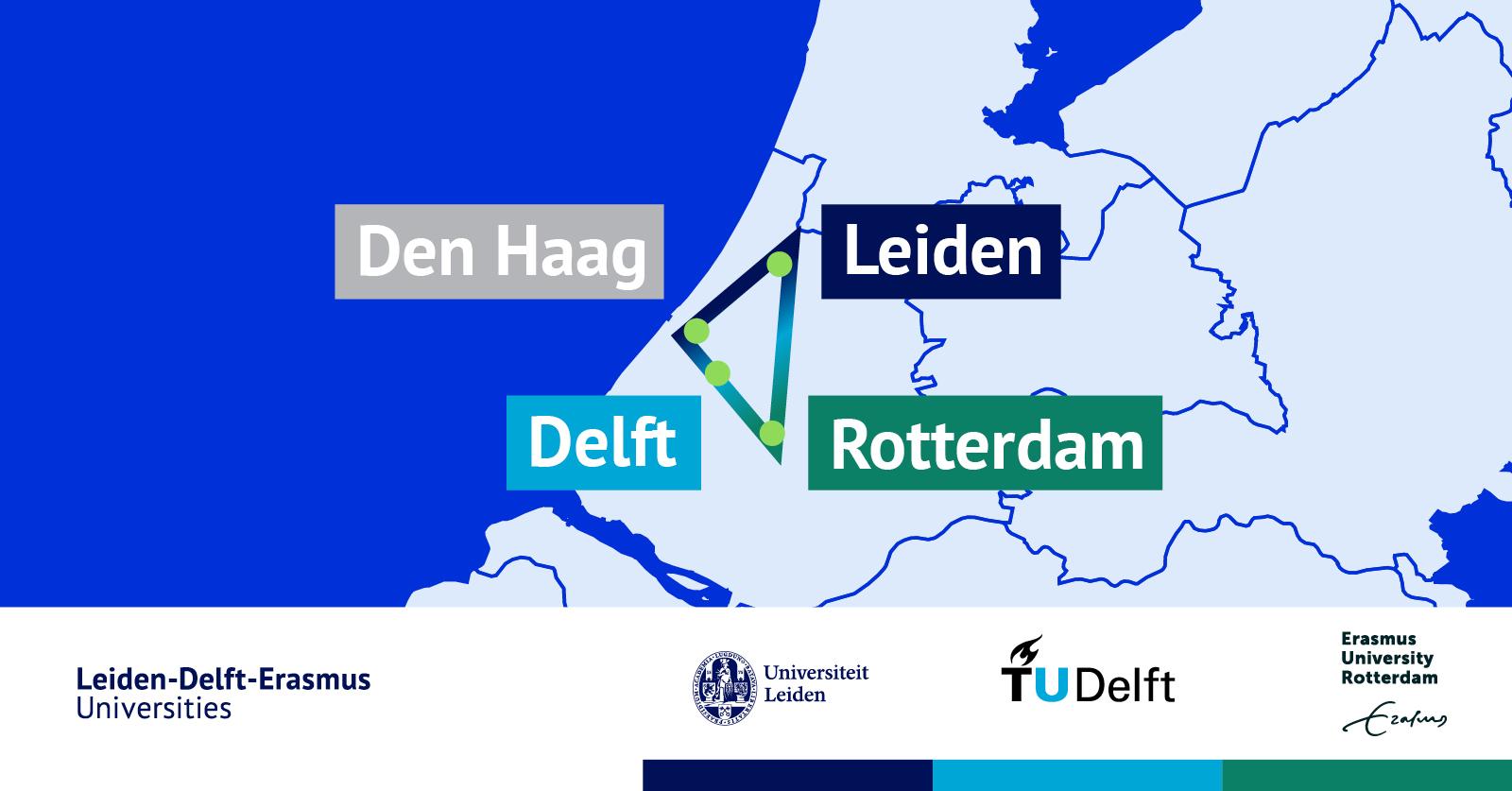 Within and between the three universities and medical centres, academic disciplines are being practised at world level. Almost all academic disciplines are represented within a radius of less than 30 km: from astronomy to Asian studies in Leiden, civil engineering and computer science in Delft, to sociology, economics and management in Rotterdam. That is without even mentioning 'health'.
But the major social and scientific challenges that the world faces not only call for disciplinary depth but also intensive cooperation between disciplines. Increasingly, they also require a convergence of disciplines. Truly complex problems can now only be resolved in a collaborative process involving engineers, doctors, lawyers, behavioural scientists, physicists and medical scientists, philosophers, sociologists and many others. Over the last eight years, our partnership has only grown further. And that's a good thing. It is no longer possible for any single university, however good it may be, to take on the social and scientific problems that the world faces – nationally, regionally and internationally – on its own.
   Within a radius of less than 30 km almost all scientific disciplines are represented: from astronomy to Asian studies in Leiden, civil engineering and computer science in Delft, to sociology, economics and management in Rotterdam.
Three universities, four cities
We are based in three very attractive cities: Rotterdam, Delft and Leiden. There is a fourth city at the heart of our partnership: The Hague, the administrative and legal centre of the Netherlands, International City of Peace, Justice and Security and the world's third UN city after New York and Geneva. Our collaboration in these four cities makes Zuid-Holland an exceptionally attractive region for scholars and students from all over the world. Besides that, we are also always actively seeking wider collaboration with the province and its cities, the regional knowledge institutions, the international institutions in The Hague, the business community in the region, IQ, local and national governments, ministries.
Together, we aim to make the world, but also the region, a better place. We complement each other in terms of expertise and focus and this enables us to make a difference in education about and research into difficult, often interdisciplinary problems. Students play a crucial role in our partnership. This is why it's important for our joint research programmes also to have a foot in education. In addition, we are making it increasingly easier for our students to hop from one university to the other. Young talent is more and more difficult to pin down to a single location.
Collaboration in all shapes and sizes
Our collaboration has numerous creative forms. This is thanks to the nature of our partnership: much more bottom-up than top-down. For example, we have a successful Medical Delta with a central focus on technological solutions for sustainable healthcare and have established several joint centres for other themes. For physics, we have a joint research school and our students have joint Bachelor's and Master's degree programmes and joint minors. For our top academics, we are increasingly moving towards joint appointments, transcending the boundaries of the three individual universities.
There are also other knowledge institutions, such as universities of applied sciences and the Netherlands Organisation for Applied Scientific Research (TNO), that have allied themselves to us, and science parks and knowledge hubs have gradually taken shape over the years. As a result, and through a lucky combination of strategy and chance, Zuid-Holland has become a world-level knowledge ecosystem.
As I've learnt over these last eight years, cooperation starts by bringing a halt to mutual competition and ends with the beautiful realisation that sharing is actually multiplying.
No end to the collaboration
Even when it comes to buildings, infrastructure and all the other facilities that our research and education need, our universities can no longer exist on their own. Our collaboration makes purchasing often expensive research infrastructure easier and more effective. What's more, we are learning from each other on a daily basis in such areas as real estate, finance, HR and leadership, marketing and communication, internationalisation and quality assurance.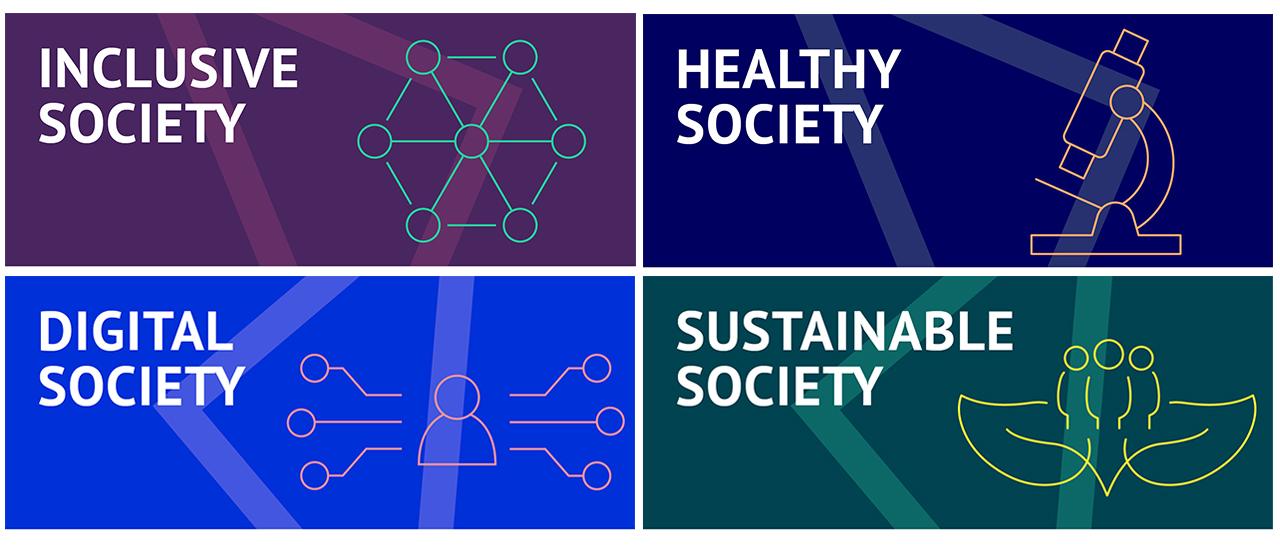 Zuid-Holland, a powerhouse
The Netherlands aims to become a healthier, fairer, more sustainable and more inclusive society. These four themes are central to our partnership. But the Netherlands also aims to contribute to resolving complex problems worldwide and to play a leading role in that, in both education and research. 
To achieve that, the expertise and innovative capacity of the three Zuid-Holland knowledge institutions will be essential. Although all of the challenges in society come together in the metropolitan area of Zuid-Holland, everything needed to tackle them is also present here. That includes the Dutch space sector, life sciences and bioscience, health, the quantum computer and knowledge in the field of sustainability, biodiversity and the energy transition, as well as law, social sciences and the humanities that help to understand people and society better. 
That's what makes Zuid-Holland unique in the Netherlands as an innovative laboratory. In everything we do, we try to make the transition from: 'What do we excel at?', to: 'where can we make a difference, together?'. In other words, from 'good at' to 'good for'.
I wish Leiden-Delft-Erasmus Universities, both medical centres, our researchers, lecturers and students, our support staff, administrators and all our partners, a great future. And remember: grass does not grow faster by pulling at the shoots, but by watering it from time to time.