The 'Internet of things' is penetrating every aspect of life, including product development. For example, it makes it possible for international and multidisciplinary teams to collaborate and develop prototypes far more quickly. A group of universities, research institutes and businesses took this idea as the basis for their application to the EU Erasmus Plus Fund. And not without success: their application for the Rapid Proto Labs project has been awarded a grant worth a miliion euros. Starting in January 2018, students at the collaborating universities will be able to set to work on product development in a virtual environment.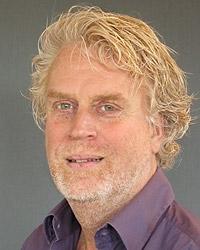 Leiden University and TU Delft are both partners in Rapid Proto Labs. Professor Wilfried Admiraal from the Leiden University explains: "The project is actually less about product development itself and more about the new working method. This involves collaboration by students from different institutions and disciplines and at different locations. The aim is to bundle knowledge in order to develop a prototype more quickly. Although this in itself is important for the pace of innovation, we see the project largely as educational innovation. The ultimate aim is for it to be adopted by the educational institutions at local level too."
 

The Rapid Proto Labs project mainly involves prototypes in electrical engineering. The universities working together on it are leading names in ICT and technology. In addition to Technical University Delft and University Leiden, they are Haaga-Helia University (Finland), Universitatea Politehnica Timisoara (Romania) and Fondazione Bruno Kessler (Italy). In late January, the students will start work on the first projects for
Centre for Education and Learning
Project Rapid Proto Labs is also a result of the Leiden-Delft-Erasmus Center for Education and Learning. This is an inter university and interdisciplinary research centre as well as an innovation and training platform focusing on university teaching and learning. The three universities want to offer the best education and learning experience to all students, on campus and online. The Centre for Education and Learning aims to discover what makes university learning and teaching work an how it can be innovated and improved.