How do we deal with issues of privacy, equality and security in big data policy? 
Location: CIC, Groothandelsgebouw, Stationsplein 45 (4e etage), Rotterdam 
The Centre for BOLD Cities is organizing a seminar with Knowledge Lab Urban Big Data on the ethics in big data policy.  A renowned panel will explore answers to questions like: how is it possible to exploit data securely without infringing on people's privacy norms and rights? And how can big data-based policy be truly democratic and useful for everyone, rather than benefit the digitally savvy and "usual suspects"?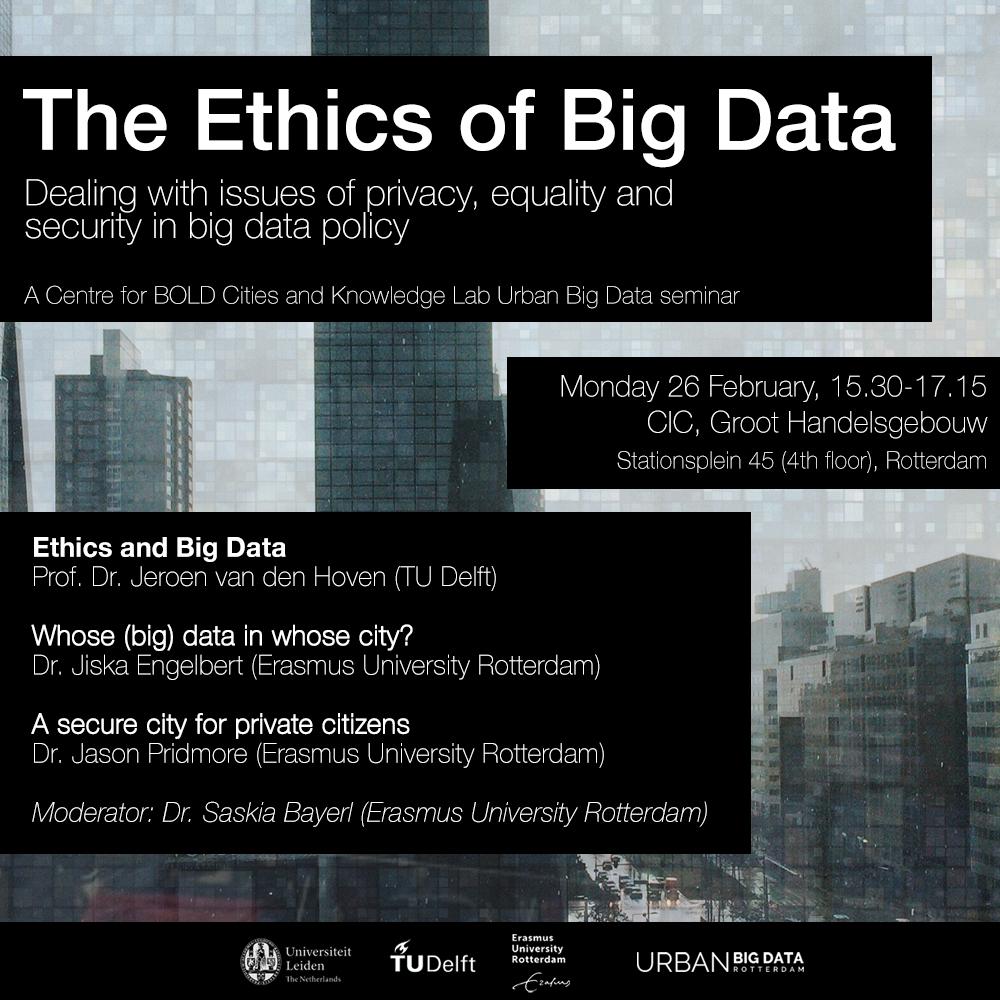 More information and registration is available on the website of the Centre for BOLD Cities