"This minor focuses on the resources and metals that we will need in the future, in other words 'Geo-resources for the future'," explains René Kleijn, Associate Professor in the Department of Industrial Ecology at Leiden University and leader of the Leiden-Delft-Erasmus Universities Circular Industries Hub.
The energy transition plays a major role within the minor because it has far-reaching consequences for the demand for resources. "The energy transition is also a switch from fossil fuels to metals," he explains. "We are moving towards a society that uses a lot more electricity, and that technology is largely based on metals. Just imagine all the batteries, wind turbines, and solar cells."
The demand for metals has been increasing for some time, and the increase will accelerate in the coming decades. Kleijn is involved in the course 'Geo-resources 2.0: towards the future' which focuses on the future demand for materials and minerals. "You could say that we are looking at the metabolism of society as a whole. We call this field 'industrial ecology'. Currently, only a fraction of the cars on our roads are electric but eventually all cars will have to run on electricity. Besides this, more and more materials are needed for electronics and computers. In your cell phone alone you'll find a mix of about 60 elements; the vast majority of them are metals."
New instruments of power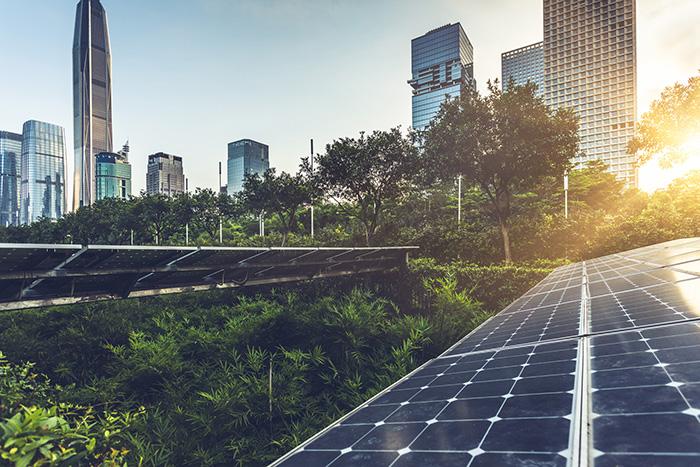 There is a strong focus on the economic and the (geo)political aspects of the various minerals and resources. A trend running parallel to the energy transition is that power is increasingly shifting from oil suppliers to metal suppliers. As a result, resource extraction as a political instrument of power is only increasing. Just think of all the claims on international waters to extract raw materials through deep-sea mining. The programme also addresses the world's increasing dependence on China, for example, when it comes to the metals (such as cobalt) used in batteries. "Although 60 percent of all cobalt is mined in the Congo, 80 percent of all refining takes place in China. The further you get in the production chain the more it takes place in China; this also applies to other metals."
The minor examines the entire supply chain of geo-resources, from mining to extracting the elements (refining) and the final applications. Reuse of metals also plays a role, such as why it is important to consider the recyclability of metals in product design. The approach of the programme is not technical. Kleijn emphasises that the minor deals with geo-resources as broadly as possible: "Society as a whole is going to change drastically. That requires new business cases, different regulations, and political decisiveness. It is important that students develop a good understanding of what is involved in the supply chain of resources and that they understand what we might expect in the future."
Responsible sourcing and Fairphone
Millions of families depend on mining for their income, but working conditions vary greatly. The Anthropology faculty hosts a guest lecture on the social aspects of small-scale mining. Kleijn: "Anthropologists regularly go into the field and their stories and pictures change your perspective. We're inclined to think: illegal mining is wrong and legal mining is right, but things are often more complicated than that. Sometimes a big mining company getting a permit means that the local people lose their main source of income. That's why a company like Fairphone is collaborating with NGOs to look into small-scale mining to ensure that local people benefit. It's important that students get to see this."
The professor believes it is one of the minor's great strengths that it brings together students from totally different backgrounds. "We need the social scientists to implement solutions. Engineers are inclined to have already solved the problem, as it were, even before they have properly defined it. Technical solutions often sound appealing, but they come at a price. For example, you can replace a coal-based power plant with windmills, but the upshot is that a lot of people end up with a windmill in their backyard. Ultimately you need broad public support. "
Basil Hammer – Bachelor in International Studies at Leiden University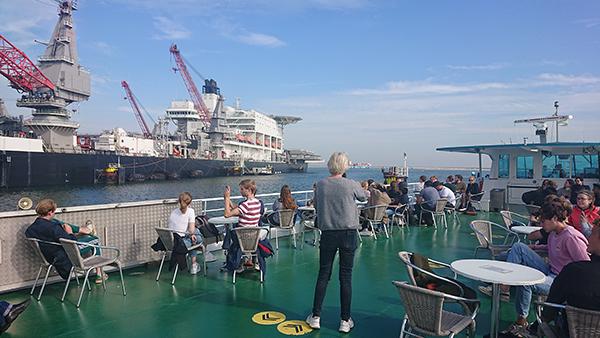 "Worldwide mining and the demand for resources is something I've always been interested in. It is important to have a good understanding of geo-resources since everything around you depends on them. Knowing about the complexity of geo-resources gives you a better sense and therefore a deeper appreciation of how we got to have the standard of living that we are so used to now.
I think it is important to know more about the supply chain of resources, especially in relation to politics. Having a good understanding of the extraction of geo-resources puts you in a much better position for making future policy decisions. Take oil for example: politicians often only have superficial knowledge of all of the infrastructure behind it. Trump once said the United States has enough oil for hundreds of years, but he didn't take into account the fact that extracting this oil will become much more complicated and expensive as reserves start running lower.
This minor is completely different from my Bachelor's, which is International Studies in Leiden. There we don't tackle natural science as much, so it was a completely different field for me. It brought me so many interesting insights. The content of the course itself was not very technical; I found it very manageable. Usually, I'm surrounded by humanities students, so it was refreshing to be surrounded by engineers for once – so much of our modern world is built by people with a background in technology and engineering.
I really found this minor interesting, and it was a unique experience for me. Our 15 ECT group assignment was about copper, and this part I especially liked. We did a study on the future of copper demand. We looked into the location of copper reserves around the world, what copper is used for, and how we can ensure a safe supply in the future. We had to start from scratch and ultimately did very thorough research. It didn't feel at all like classic teaching where you just follow many lectures and then write an exam."
Velislava Vasileva – Bachelor in International Studies at Leiden University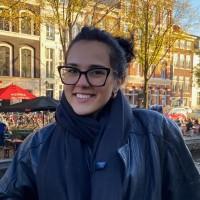 "I was highly motivated to follow this minor as it is important for my future studies. I want to do a Master's in Human Geography with a focus on economic geography. The topics in this programme, such as the value chain of resources, but also the political economy, are therefore very relevant to me. What also appealed to me was the fact that the minor is a collaboration between three different universities. This looks nice on my CV of course as all of these universities have a great reputation.
However, the diversity of students is what I appreciated most. No matter what your background is, you will meet new people and learn different perspectives. I have a background in humanities, so the approach of the minor was completely new to me. Still, the program is structured in a way that makes it understandable for everyone. For the group project, my team was a nice mix of students from both Delft and Leiden; I'm used to dealing primarily with theory, and for people with a technical background it's all about practice. 
We complemented each other very well. I know, for example, that I like talking a little bit too much. I like to reflect verbally on everything, and this can get to a point where others say: 'Now, please don't talk'. Students in Delft use words way more sparingly than I'm used to. They want their message to be as brief and coherent as possible. Their feedback on my writing helped me a lot to develop my writing kills.
Our field trip was really cool. We went on a boat trip in the port of Rotterdam. It was impressive to see all those big ships in real life. One of the modules of the programme was about the political economy of geo-resources. That's why it was valuable to see their transportation and storage in action. The storage of fossil fuels is a big industry, I've learnt. There are so many developments that I wasn't aware of and it was nice to get input from different experts during the minor. For example, we had a lecture about underground carbon storage. Before I took the minor it never even crossed my mind that something like this could exist."