On Wednesday 30 November, 110 students from the Leiden-Delft-Erasmus universities who focus on sustainability issues, were the guests of the Municipality of The Hague. Ger Kwakkel, trailblazer for the circular economy in The Hague, presented the city's ambitions. The students were subsequently introduced to a number of practical cases. Armed with this knowledge, they literally went in search of circularity. 
The projects which the Municipality of The Hague describes as 'circular' were then analysed critically by the students. The projects varied from vertical city gardens to a waste collection point 2.0 in the Binckhorst neighbourhood. With this latter scheme, people no longer deposit rubbish, but instead provide raw materials that they don't need any more, so that these can be made into new products.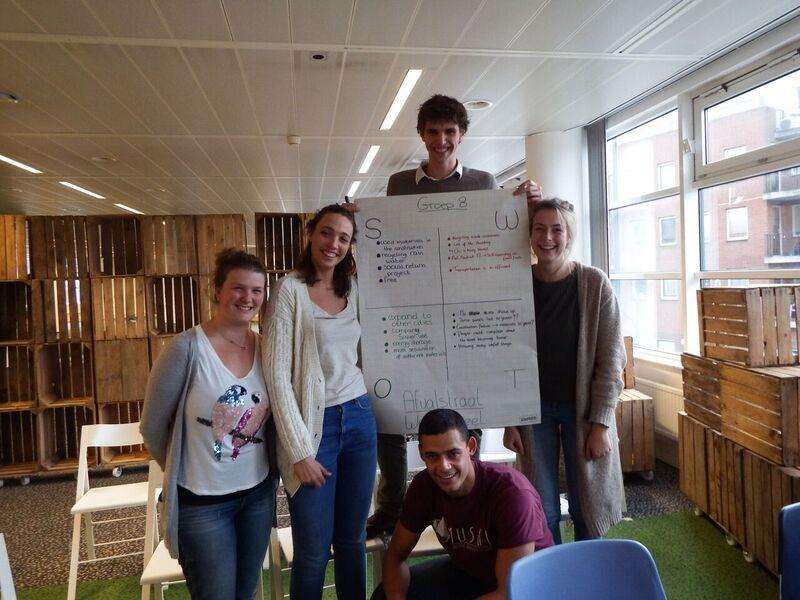 The excursion was an initiative by the Leiden-Delft-Erasmus Centre for Sustainability. The 110 students included 50 Master's students from the TU Delft elective in Engineering for Sustainable Development and 60 Bachelor's students from the interdisciplinary minor in Sustainable Development (Leiden University with contributions from TU Delft and Erasmus University Rotterdam).
The day's results will form input for a roadmap for a 'circular The Hague'. Fifty Master's students of 'Engineering for Sustainable Development' will spend a week working on this in a hotel in Scheveningen in January.
The Leiden-Delft-Erasmus Centre for Sustainability works in partnership with knowledge and innovation hubs, combining university education and research with sustainable innovation in practice. In various places in the region, scientists and students from the three universities work with government, businesses and civil society organisations on specific innovations that, armed with their expertise, will take them another step further.