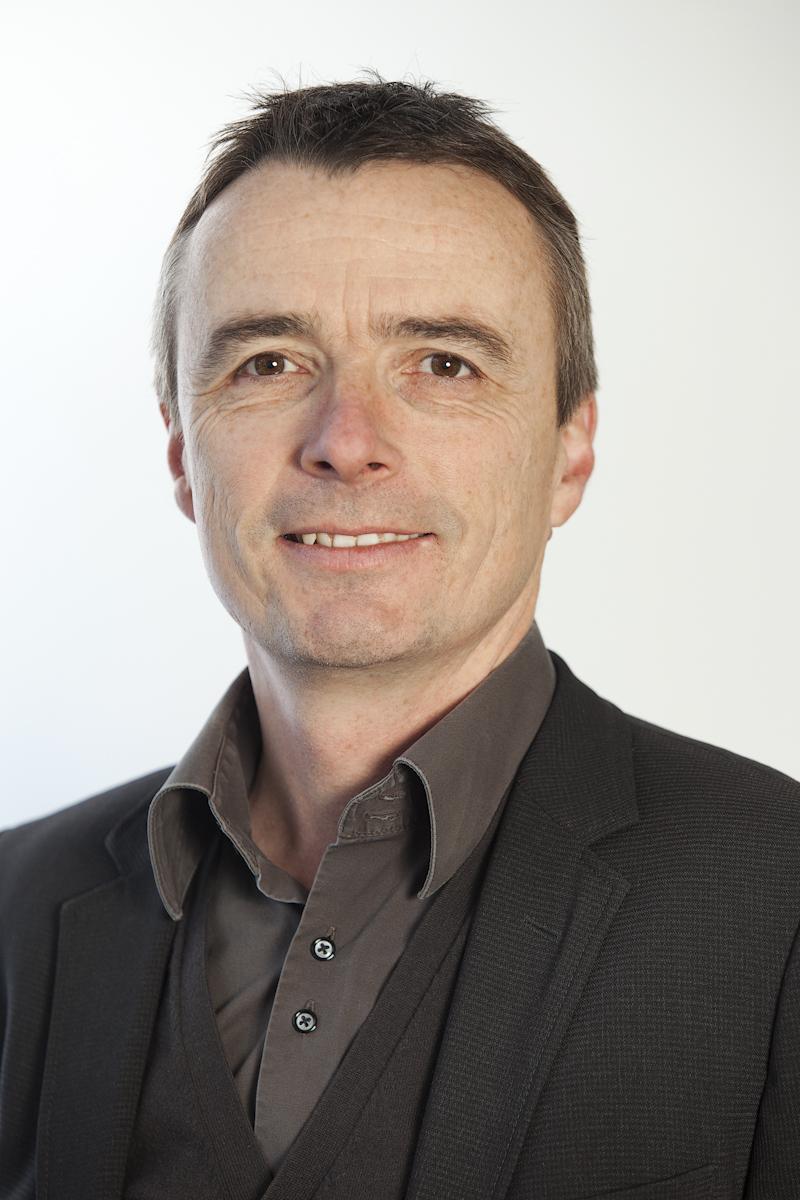 The Executive Board of TU Delft has appointed Professor Geert-Jan Houben as Pro Vice-Rector Magnificus of Artificial Intelligence, Data and Digitalisation (PVR AI) with effect from 1 December 2020. In this role Houben will be leading the TU Delft AI Initiative and promoting regional, national and international co-operation on this theme.
AI, data and digitalisation are becoming ever more essential for solving important scientific and social issues, which is why TU Delft is so active in this field, carrying out research into AI, data and digitalisation and also using them in other research. The role of these technologies in the teaching and valorisation activities at TU Delft is also growing. For the university to excel in all these topics calls for more coordination and a systematic approach.
Cross-fertilisation
For this reason, Geert-Jan Houben will be using the new role of Pro Vice-Rector AI, data and digitalisation to lead the overarching TU Delft AI Initiative that was launched earlier this year. Present activities under this initiative include the establishment of 24 labs to promote cross-fertilisation between AI experts and scientists who use AI in their research. Another focus of the initiative is to train the next generation of digital professionals. 
Houben will also take a leading role on behalf of TU Delft in regional, national and international co-operation on this theme, for example in the regional collaboration in which TU Delft, Erasmus University Rotterdam, Leiden University, Erasmus MC and LUMC are joining forces. This convergence for AI, Data & Digitalisation aims to use far-reaching co-operation and the bundling of research in AI and with AI to come up with pioneering solutions in fields such as health, the energy transition and safety & security. Another goal of this convergence is to establish a large-scale curriculum on AI, data and digitalisation for all 85,000 students at the universities and university medical centres in Zuid-Holland.
National Growth Fund
The convergence also forms the scientific backbone of the cooperation in the Zuid-Holland AI Hub, in which businesses and knowledge institutions in Zuid-Holland collaborate around AI. The Zuid-Holland AI Hub has received kick-start funding from the Netherlands AI Coalition to produce a joint proposition for the National Growth Fund for strong AI applications such as AI for peace, justice and security; AI for port and maritime sector; AI for energy and sustainability; AI for health and care and AI for industry. 
Geert-Jan Houben: "In recent years, we at TU Delft have already given collaboration in AI in research, education and valorisation a massive boost. I am looking forward to further strengthening this collaboration and capitalising on it for TU Delft and our cooperation partners. I am also particularly enthusiastic about the joint educational plans in our region. A thorough knowledge of AI, data and digitalisation is vital for the professionals of the future, and I am really looking forward to us facilitating this together." 
Tim van der Hagen, Rector Magnificus of TU Delft: "At the beginning of this year we announced the start of a far-reaching co-operation in AI, data and digitalisation. And despite the coronavirus outbreak we have accomplished a great deal. For example, we have launched the first eight TU Delft AI labs, we have recruited 16 tenure trackers and 32 extra doctoral candidates, regional multi-year plans are being drawn up for collaboration on AI themes, and the educational plans are already in an advanced stage. Via the Netherlands AI Coalition we are working with our partners in the region and with other regions to build a strong and distinctive position in AI, with the ultimate goal of creating impact for a better society." 
About
Geert-Jan Houben has been at TU Delft since 2008 as Professor of Web Information Systems (WIS), and he is currently Director of Education in the Faculty of EEMCS. He was involved in the research programme on Data Science for Open & Online Education in the TU Delft Extension School and in the research on Urban Data Science as principal investigator within AMS, the Amsterdam Institute for Advanced Metropolitan Solutions. He is chair of the national Data Science Platform Netherlands and a member of the AI Knowledge Table (Kennistafel AI).