During the Leiden-Delft-Erasmus Sustainability in Practice Summer Course, from 15 July until 23 July 2017, students will work in interdisciplinary teams on real-life innovation challenges to tackle sustainability issues. The summer course has it all: a chance to meet peers from different universities, a REAL chance to practice sustainability and to be able to innovate by working on real life challenges with peers and expert advisors, a perfect informal learning environment, party place, free tickets to WELCOME TO THE VILLAGE FESTIVAL and the opportunity to test skills, prototypes and or ideas among festival goers!  The S.I.P. Summer Course is an initiative from the Leiden-Delft-Erasmus Centre for Sustainability and a collaboration with Welcome to The Village, Innofest.co and businesses from practice.
The summer course will be held at Welcome to the Village; a pop-festival in the north of the Netherlands. As festivals function as mini-societies we believe that they are the perfect playgrounds for innovation.

Video from Sustainability Into Practice Summer Course 2016, by our partner Innofest.co
This summer, from July 15th – 23rd, 2017, over 100 people with different backgrounds and expertise will gather in Leeuwarden to work on challenge driven innovation projects that tackle sustainability issues.
Scientists, artists, entrepreneurs, students and experts alike will all work together to brainstorm, design, co-create, develop, build and test innovative solutions wrapped around different themes; Energy, Water, Waste, Transport, Food, Technology and Human Behavior. A complete overview of the themes can be found here.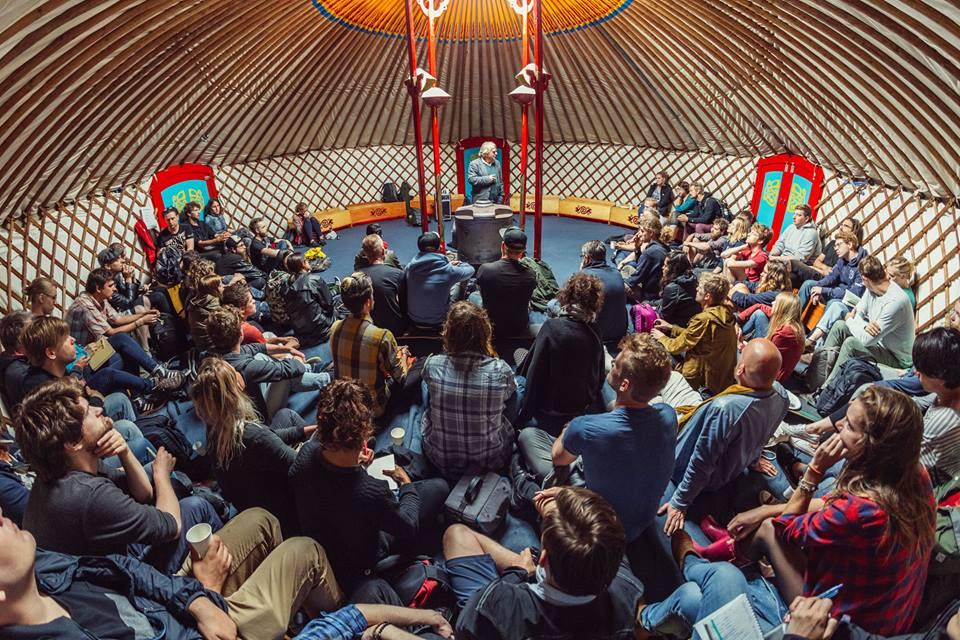 As festivals mimic mini societies they also face similar real world challenges when it comes to the above-mentioned themes. Due to the presence of these challenges, innovative ideas and solutions are required also leading to the need for marketing, supply chain management, sustainable business models, feasibility, upscaling and other business-related fields of interest. However, the big difference is that a festival is temporary and has a huge pool of test subjects- students!
The DORP environment showed me to take the time to look around and get inspired by the things surrounding me. ~ Juliette Hofsteden, participant Summer Course 2016
This makes a festival the ideal environment to test the viability of the design and implementation of these solutions.  Once successfully executed they will be presented and potentially scaled up to suit the needs of the real world.
The S.I.P. Summer Course
Background
During the course students will work in interdisciplinary student teams from different universities on various innovation challenges brought to you by real life clients. Challenges may vary from designing and building a new circular stage to coming up with an approach for logistic transport and new on- and offline paying methods. Due to the variety of challenges, students from any field of study are welcome to add to the diversity of the teams. Distinctive to the course is the interaction with different people to validate your idea.
"At first I was unsure whether it would be a place for someone with a business background, I couldn't have been more wrong"  ~ Roel van de Berg, participant Summer Course 2016.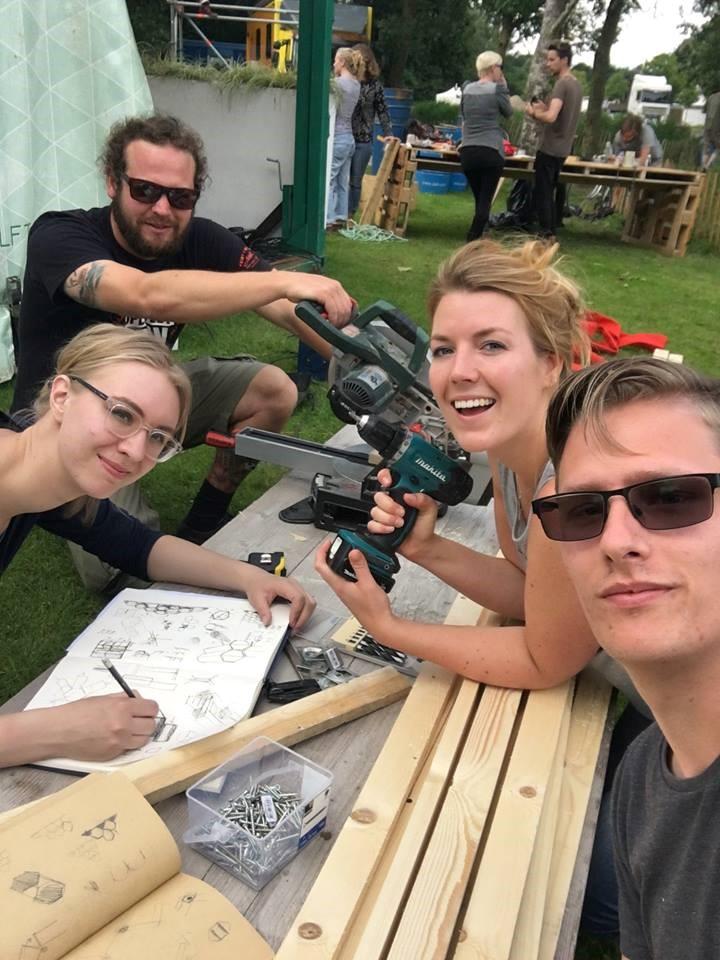 Process
Monday - Kick off!
The S.I.P. Summer Course kicks off with an introductory meeting. This is where students will choose a challenge to work on during the Summer Course and get to know fellow innovators during an introductory workshop. It is also possible at this time for studenst to submit their own challenge!
The rest of the week
During the Summer Course from July 15th – 23rd students will expand their team with people from different backgrounds and expertise to work on a challenge of choice. During the entire week there will be masterclasses, inspirational sessions and diverse experts to help students during the process. A very important part of DORP is the 'Gatherings' where students will also offer knowledge and expertise to other teams as the Centre of Sustainability believes that Innovation is successful when it's collaborative in nature. During the course of the week students will continuously develop their challenge into a more concrete project, concept or research that can be validated during the festival weekend.
Sunday - wrap up!
On Sunday students will hand in a written personal evaluation after which the Centre of Sustainability will wrap up the Summer Course together and hand out certificates of participation. From here on out students are free to leave but the Centre for Sustainability would suggest to stick around for the final act of the festival and the wrap up crew drinks with open bar!
Entrance to the festival Welcome To The Village + campsite (valued at €105) is free for participants of the Sustainability Into Practice-Summer Course.
DORP and the Festival
The Summer Course is part of the innovation programme of Welcome to The Village called DORP.  Students from the S.I.P. Summer Course will follow the general DORP programme together with a couple of specific additions like meetings and classes and hand in a written evaluation at the end to receive a certificate of participation.

Documentary DORP at Welcome to The Village by Joel Kinnunen 
Register
Students who are excited can sign up for the Summer Course by sending a motivation letter to sip@centre-for-sustainability.nl!  Application closes at the 26th of April.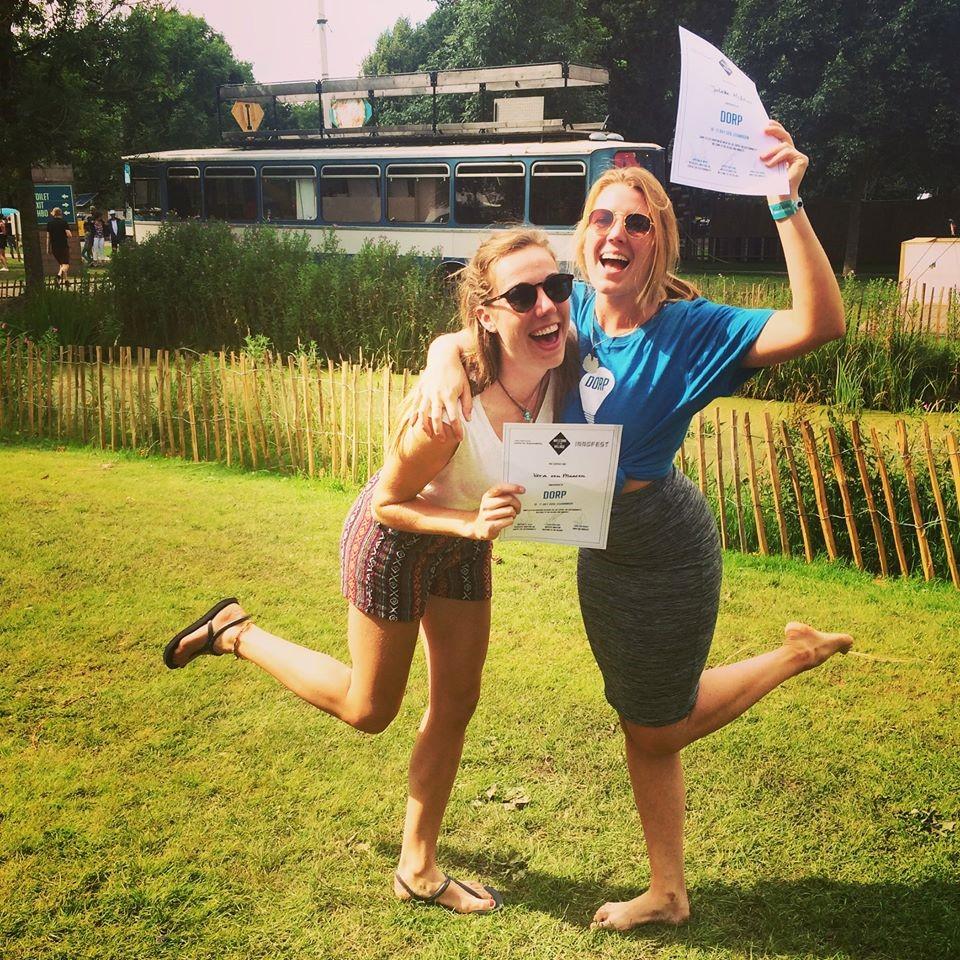 Practical information
The Summer Course is from 15 - 23 July 2017 in Leeuwarden.
The Course is open to all students from Leiden University, TU Delft and Erasmus University.
Participation is free of charge but not without commitments. If you are not present or nowhere to be seen during the Summer Course week or weekend we are obligated to charge you a fee similar to a WttV weekend ticket (€100,-).
Meals and overnight stays are included.
Entrance to the Welcome to the Village festival is included.
Your tent, travels and alcoholic beverages are not included.
As a participant we expect you to be present all week.
Send your motivation letter before the 26th of April to sip@centre-for-sustainability.nl
For more information see our website or contact sip@centre-for-sustainability.nl
Partners
The S.I.P. Summer Course is an initiative from the LDE Centre for Sustainability and a collaboration with Welcome to The Village, Innofest.co and businesses from practice.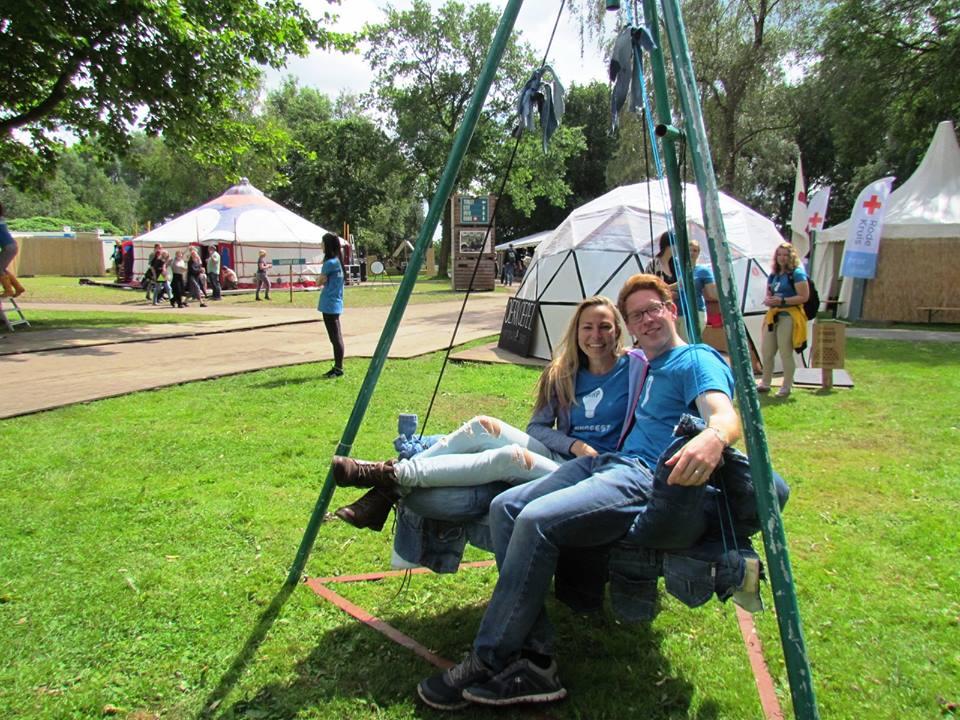 Mooooore information
Please visit our F.A.Q. and Tracks and Challenges for more information. You can also read our blog from last year by looking for 'Dorpsblog' (these are in Dutch, as we are transitioning to English as our primary language in 2017).