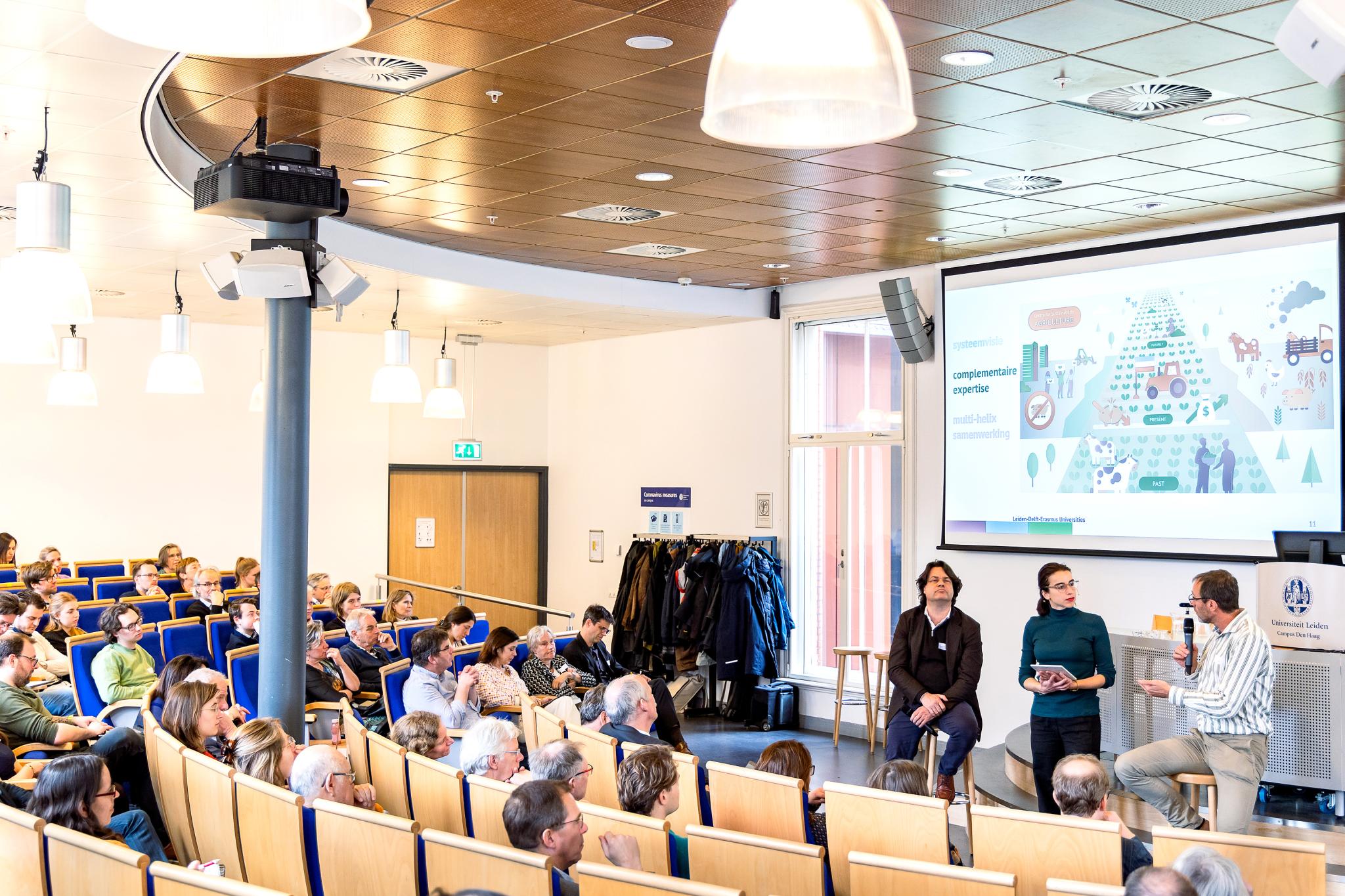 What will South Holland look like in 2050, in the context of scarcity and circularity? Last Friday, scientists, policymakers, politicians, administrators and citizens gathered around this issue at a conference organised by the Leiden-Delft-Erasmus Centre for Sustainability. The centre presented its knowledge hubs, but above all allowed various groups from society to speak. Scientific director of the centre, Arnold Tukker, further emphasised this open attitude by saying: 'Join us, we like to work together on circular economy issues'.
Several speakers outlined the future picture where raw materials, drinking water, clean air and space are becoming increasingly scarce, global supply chains are starting to falter and market prices are fluctuating. What does this mean for the future of the South Holland delta? How do we make the shift from an economy based on exhaustion of resources to a sustainable, social, circular economy? 
One of the speakers was Wouter Veldhuis, national advisor for the physical environment. Veldhuis indicated that there need to be more focus from the central government on long-term decisions. This requires not only thinking ahead but also decisiveness. Dykes that are raised now are already too low by mid-century. Veldhuis argued that 2100 should be used as the thinking direction for future scenarios, and from there we could calculate back what steps need to be taken now to keep South Holland livable.
Adri Bom, chair of Glastuinbouw Nederland, spoke about the commitment of entrepreneurs in Westland to become more sustainable. They are investing in solutions for less use of crop protection, more efficient water use and smart greenhouses in which diseases and pests can also be controlled. The Netherlands is the world's second exporting country in horticulture, so the volumes and thus the potential impact of sustainability are large.
The third speaker, Sabine Biesheuvel, co-founder and managing director of BlueCity in Rotterdam, argued that we should stop writing reports and studying scenarios and start doing. In Blue City, 50 entrepreneurs are working on circular solutions. For instance, 'leather' bags are made with tomato stems from the Westland and mushrooms are grown on coffee grounds from local catering establishments. For the future, Biesheuvel sees so-called fibre hubs emerging in which expertise can be exchanged between local suppliers and buyers of certain (vegetable) fibres.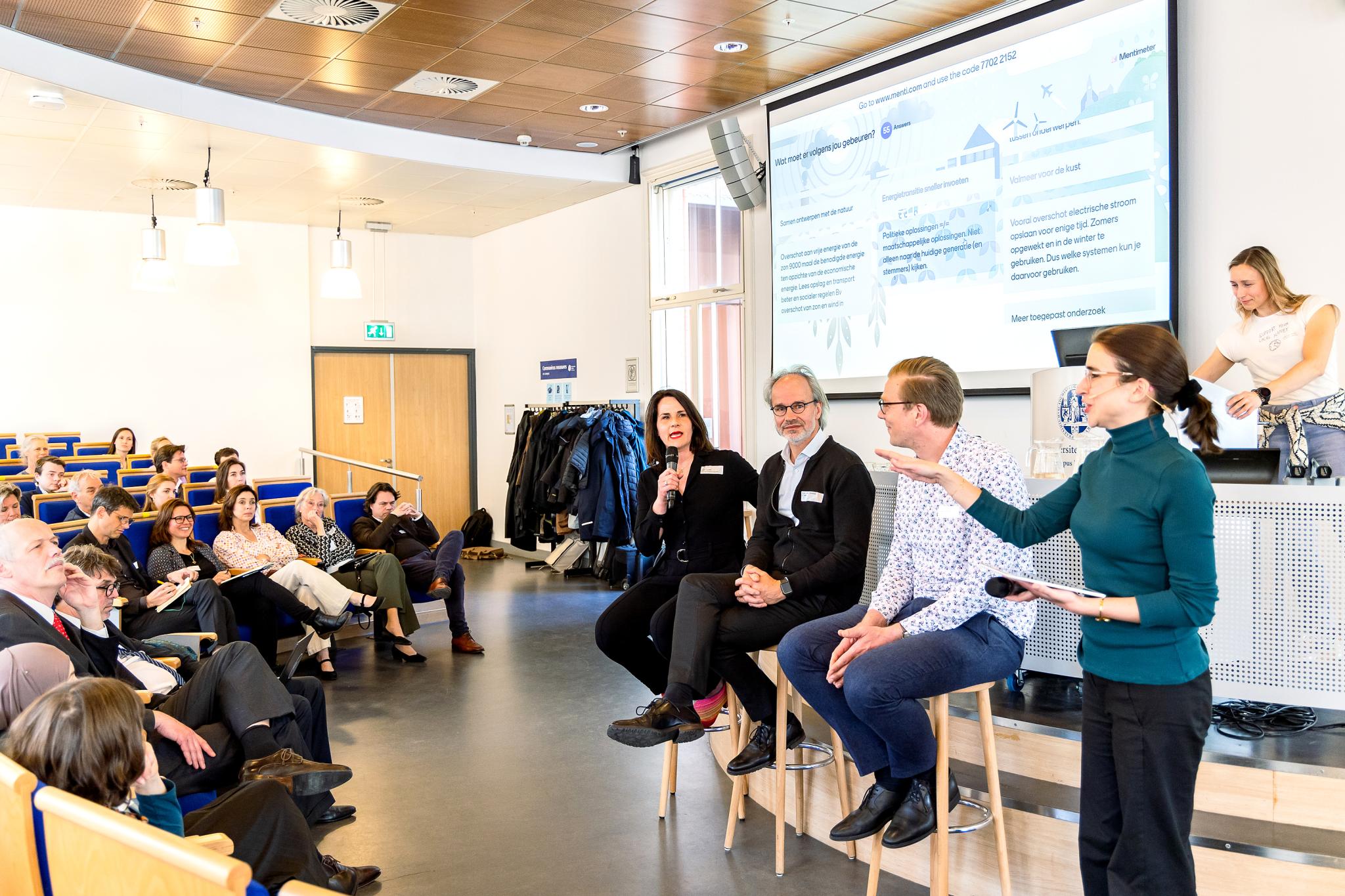 The question was put to the audience: what should be done now? What actions are urgent and important when it comes to a sustainable future of South Holland? Statements ranged from producing less meat to more creative education for innovative solutions. Two panels debated these:
Eefje Cuppen, director Rathenau Institute, professor Governance of Sustainability, Leiden University, Arjan van Timmeren, professor of Environmental Technology & Design, TU Delft and scientific director Resilient Delta initiative Rotterdam and Derk Loorbach, director of DRIFT, professor of socio-economic transitions, Erasmus University Rotterdam.  
The second panel represented a younger generation and consisted of: Laura de Vries, board member Young Climate Movement, Albert Boersen, farmer and board member Hollands Agrarisch Jongerencontact and Anne Gerdien Prins, scientific researcher at the Netherlands Environmental Assessment Agency. 
De Vries indicated that connecting different sustainable themes, such as energy, climate, water and biodiversity, is not self-evident but very relevant. This can be brought forward better in science education so that future generations understand these interlinkages better.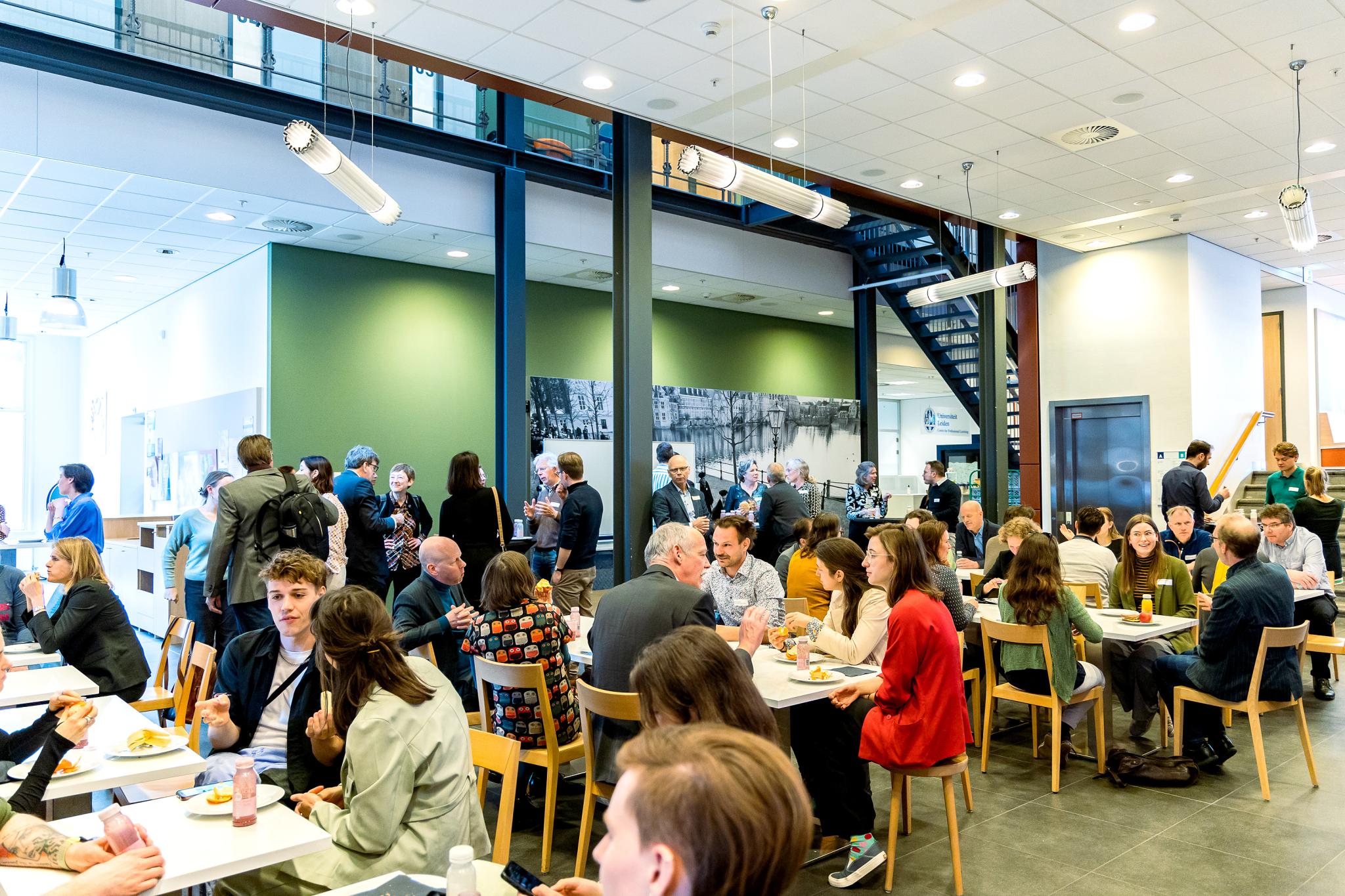 Collaborate with the Leiden-Delft-Erasmus Centre for Sustainability on circular economy research

During the conference, the three hubs of the LDE Centre for Sustainability presented themselves:
1. Agrifood: Peter van Bodegom, professor of Environmental Biology, Leiden University and coordinator Coen Hubers, TU Delft
2. Cities and regions: Alexander Wandl, associate professor, Urban Planning, Circularity for regenerative cities and regions, TU Delft and Saskia Ruijsink, TU Delft
(Manufacturing) industry: René Kleijn, professor of future-proof resource supply, Leiden University) and Elise Blondel, Leiden University

Would you like to collaborate with one of these hubs? Get in touch with the Leiden-Delft-Erasmus Centre for Sustainability >

Besides these hubs, the centre also organises thesis workshops, where students work on circular solutions for aviation, hospitals, area development and horticulture, among others. 

Read more