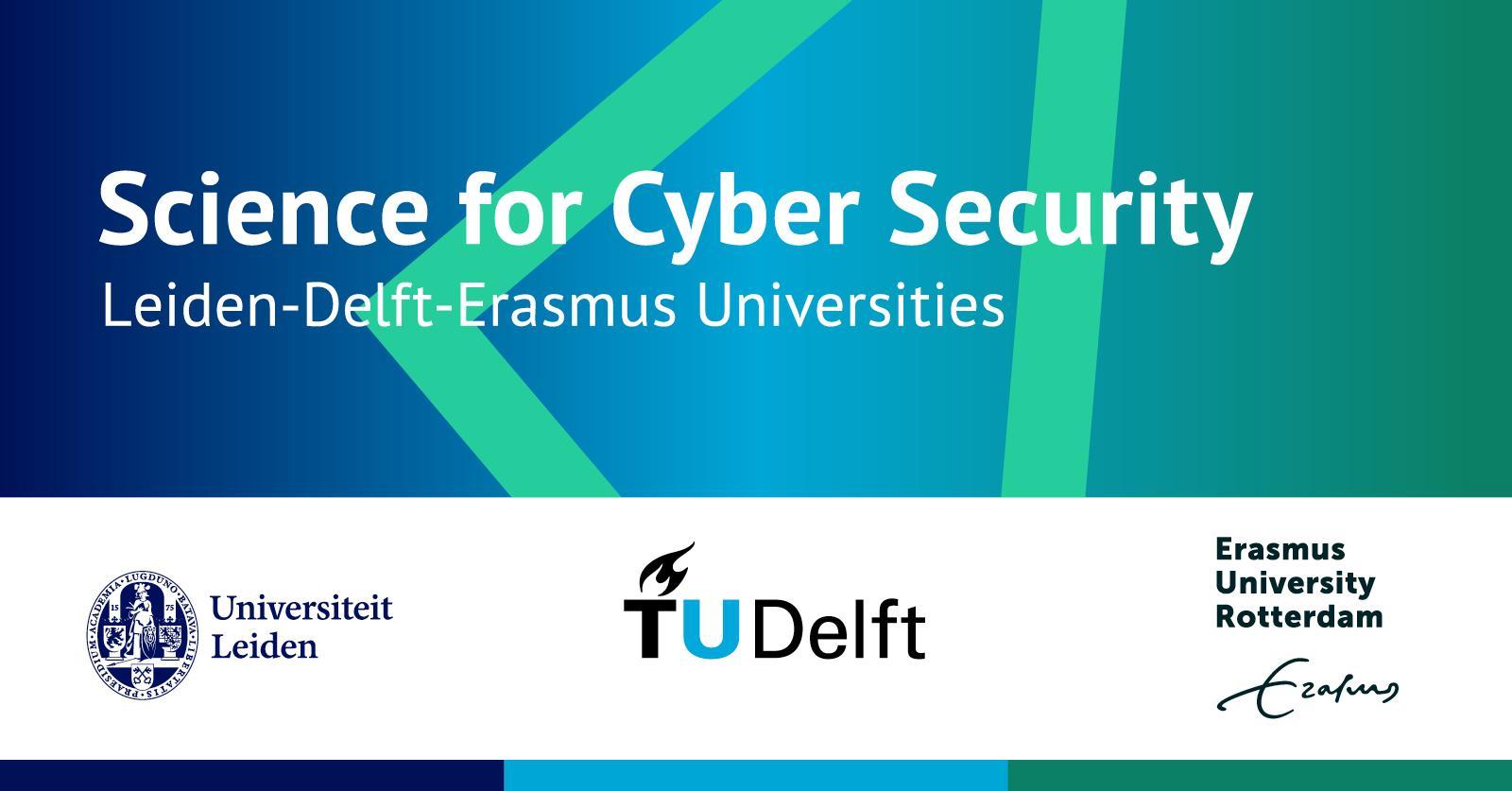 This programme concerns the joint forces of Leiden University, TU Delft and Erasmus University Rotterdam in cyber security. This Leiden-Delft-Erasmus (LDE) collaboration focuses on multidisciplinary research and education and partnerships with governments, businesses and knowledge institutions in Zuid-Holland.
Core group members
Steering Committee
TU Delft: Aukje Hassoldt
Universiteit Leiden: Erwin Muller
Erasmus Universiteit Rotterdam: Suzan Stoter
Partners
The joint activities focus on setting up programs and new educational initiatives, knowledge exchange as well as strengthening cooperation with companies and organizations in the region. Human capital; the training and retention of cybersecurity experts in the region are also on the agenda. Companies, institutions, governments and other potential partners are therefore cordially invited to participate.