Students from joint Leiden-Delft-Erasmus programmes have teamed up to work on OperationAIR - Assist in Respiration. This initiative  has led to a working prototype of emergency ventilators for corona-patients in just three weeks: the AIRone.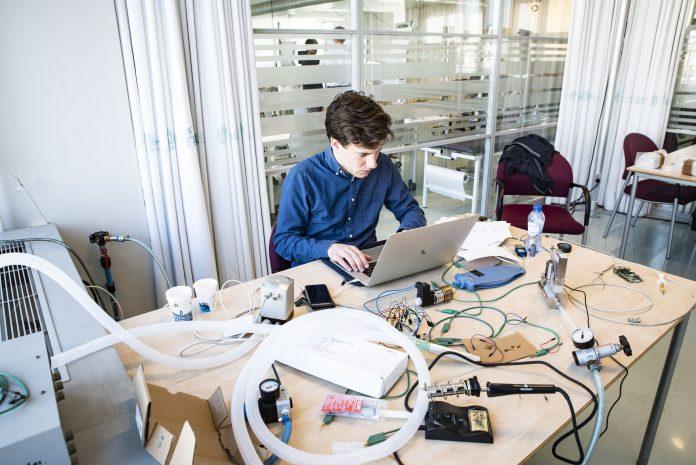 Initial tests of the prototype have been executed successfully with a mechanical lung, and the team has requested permission from the Ministry of Healthcare (VWS) to enter the next phase. In the next stage, specialists will conduct clinical tests with the 'first model', the apparatus that will eventually be used in ICUs. If it gains clinical approval after this, the Ministry of Healthcare can call for production of the ventilator.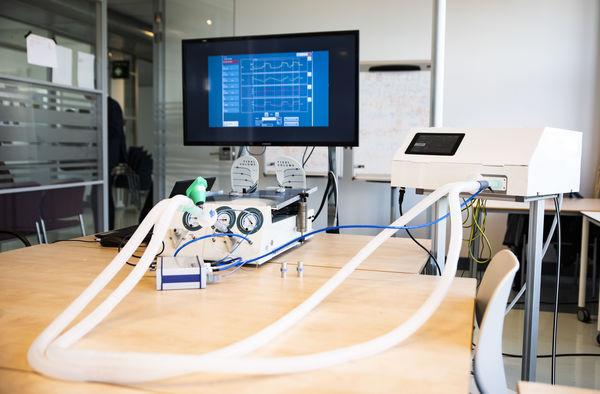 The student team OperationAIR was initiated on the 16th of March under the leadership of professor Jaap Harlaar. Dr Harlaar is the educational director of Msc Technical Medicine and Bsc Clinical Technology, interdisciplinary joint programmes of TU Delft, Leiden University Medical Centre (LUMC) and Erasmus Medical Centre (Erasmus MC).  These institutions work together as part of the Medical Delta, and the educational programmes came about from this collaboration.  Prof Jaap Harlaar: 'I am extremely proud of our Technical Medicine students for having put these results together in such a short time. With this, the programme shows how the Leiden-Delft-Erasmus collaboration bears fruit. By combining the knowledge and expertise of TU Delft, ErasmusMC and LUMC, the clinic and technology are combined, now quite literally in the creation of AIRone'.

The OperationAIR team consists of 50 voluntary master students from different programmes including Clinical Technology, Biomedical- and Electrical Engineering, Applied Physics and Industrial Design. Together, they came up with the first design for emergency respiratory apparatus within a week. The design requirements were carefully set up in consultation with specialists from LUMC and Erasmus MC.  
Ready for Clinical Testing 
On the 3rd of April, 18 days after OperationAIR commenced, a working prototype 'AIRone' was developed. Martijn Mostert, coordinator of the test team notes, 'In the past couple of days, we have conducted extensive tests on the AIRone. We have tested all functions using an artificial lung with different sensors, and, thereby checked whether the device meets the performance requirements. In addition to this, we have conducted user tests with various intensivists for user-friendliness. All the necessary documents have been submitted to the Ministry of Healthcare and we are therefore ready for the next step: clinical examination. ' The team will use the coming days to perform the necessary safety tests.
Read more on the website of TU Delft.