The next ten years: 10 jaar Leiden-Delft-Erasmus Universities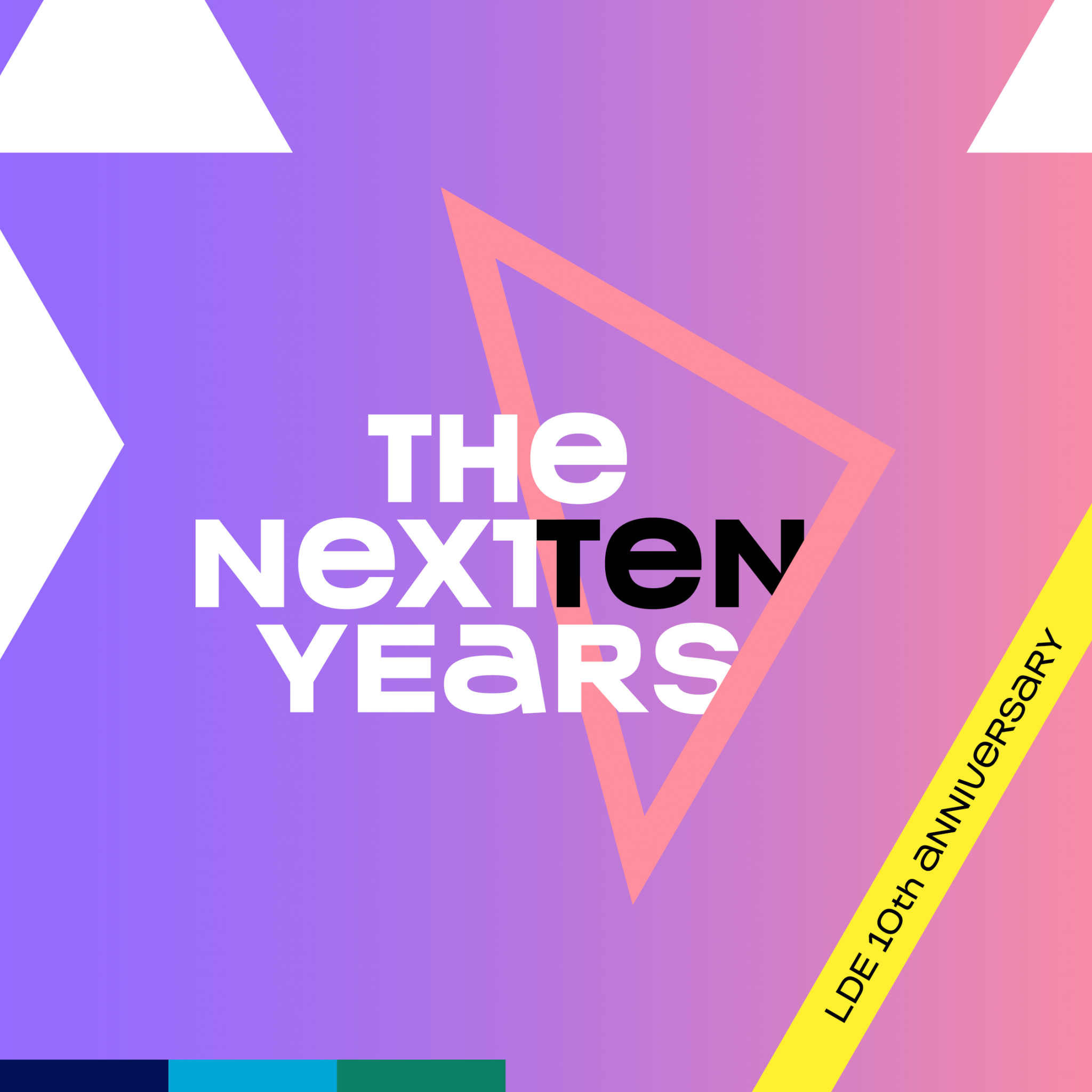 In 2022 bestaat de strategische alliantie Leiden-Delft-Erasmus Universities tien jaar. Dit betekent een jaar vol activiteiten en samen met onderzoekers, studenten en bestuurders vooruit kijken naar 'The next ten years'.
Wij kijken met gepaste trots naar wat er in de afgelopen tien jaar is gerealiseerd binnen de alliantie. Tegelijkertijd richten we de blik vooruit, naar de toekomstige maatschappelijke vraagstukken binnen de thema's duurzaamheid, inclusiviteit, gezondheid en digitalisering, die de komende jaren steeds belangrijker zullen worden en de wetenschap op zoek is naar antwoorden.
Onze studenten, onderzoekers en bestuurders gaan daarom dit lustrumjaar in op de vraag: Hoe gaat de wereld de komende jaren veranderen en welke rol speelt wetenschappelijk onderzoek en onderwijs daar in? Welkom bij Leiden-Delft-Erasmus Universities: the next ten years!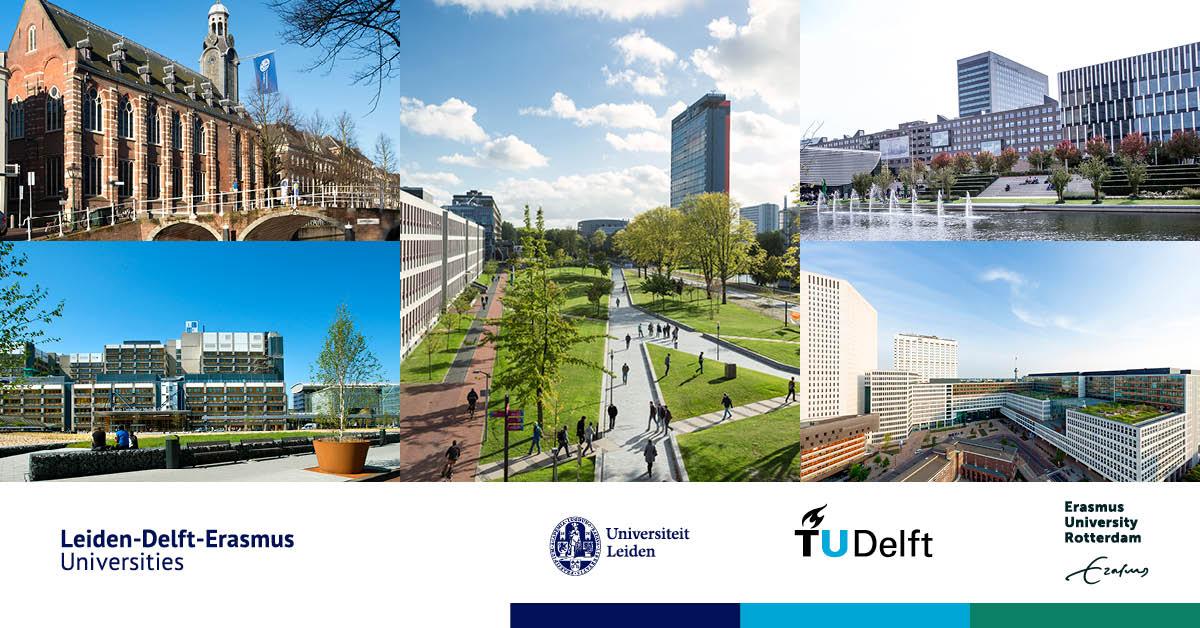 Leiden-Delft-Erasmus Universities
Een korte samenvatting van onze geschiedenis: In 2012 werd het samenwerkingsdocument 'Meerwaarde' door de drie samenwerkende universiteiten ondertekend. Dat betekende de start van Leiden-Delft-Erasmus, een strategische alliantie waarin disciplines elkaar versterken, zowel in onderzoek als onderwijs. Het succes van Leiden-Delft-Erasmus is gebouwd op de internationaal leidende posities van de drie universiteiten, de grotendeels complementaire portfolio's en de ligging in elkaars nabijheid in de steden Leiden, Den Haag, Delft en Rotterdam: kwaliteit, complementariteit en nabijheid!
Samenwerken voor maatschappij en wetenschap
Het doel van de Leiden-Delft-Erasmus alliantie: bijdragen aan het oplossen van de grote maatschappelijke vraagstukken, binnen vier maatschappelijke thema's: Sustainable Society, Inclusive Society, Healthy Society en Digital Society. Inmiddels zijn er zes Leiden-Delft-Erasmus onderzoekscenters en drie onderzoeksprogramma's tot stand gekomen: Centre for BOLD Cities, Centre Governance of Migration and Diversity, International Centre for Frugal Innovation, Centre for Global Heritage en het Centre for Sustainability en de programma's Cyber Security, Port Cities Futures en Space for Science and Society.
Een groeiend onderwijsaanbod
In de afgelopen tien jaar is er ook een breed onderwijsaanbod neergezet: van Master -en Bacheloropleidingen, zoals Klinische Technologie, Industrial Ecology, Governance of Migration and Diversity, Nanobiology tot minoren en MOOC's zoals Responsible Innovation, Smart and SHARED Cities, Georesources for the Future, African Dynamics, Port Cities Futures, Safety, Security and Justice.
Daarnaast is er binnen Leiden-Delft-Erasmus ook samenwerking op het gebied van talentontwikkeling: van het internationale LEaDing Fellows-postdocprogramma tot het Dual Career Network en het LDE trainee-programma.
Activiteiten

Samen met de Leiden-Delft-Erasmus centres en de drie universiteiten organiseren wij dit jaar lustrum-activiteiten. De lustrum-agenda verschijnt in april 2022 op deze pagina. Overigens bruist het dit jaar in Zuid-Holland van de festiviteiten, want de TU Delft viert haar 180-jarig bestaan met het thema Speeding up the Energy Transition en Leiden is heel 2022 European City of Science.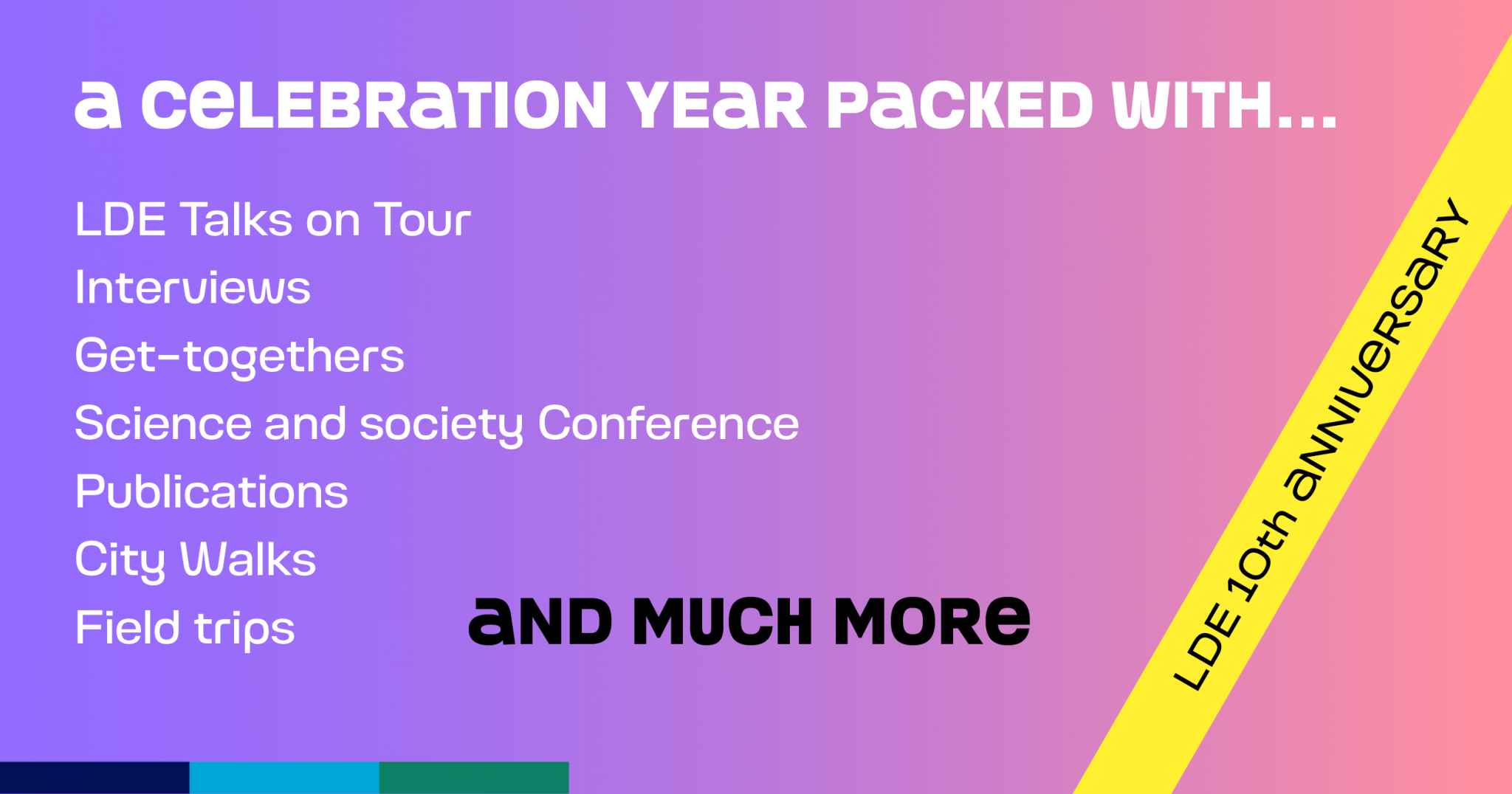 Lustrum-interviews:

'Voor het onderzoeken van kunstcriminaliteit hebben we echt verschillende disciplines nodig' - Dr. Naomi Oosterman van het Leiden-Delft-Erasmus Centre for Global Heritage and Development > lees meer

Dr. Kimberley Seibel van het Leiden-Delft-Erasmus Centre Governance of Migration and Diversity

Prof. dr. Peter van Bodegom van het Leiden-Delft-Erasmus Centre for Sustainability

Dr. Hilde Sennema van het Leiden-Delft-Erasmus Programme Port Cities Futures

Dr. Jacqueline Wong van het Leiden-Delft-Erasmus Centre for Education and Learning
Lustrum-activiteiten

Het programma volgt in april 2022.