Chinese universities have big ambitions in the international top league of higher education. What opportunities lie ahead for researchers at Leiden-Delft-Erasmus? On 21 March, Professor Geert de Snoo, dean of  the Science Faculty of Leiden University, welcomed university staff and scholars from Leiden University, Delft University of Technology and Erasmus University Rotterdam to a symposium on collaboration with Chinese universities.  
The opening speech by Professor Carel Stolker, Rector Magnificus of Leiden University, was a wake-up call: "Universities are being challenged in many ways. They have to cooperate with society, showing what they are good for, more than what they are good at. At the same time, international competition in excellent research is continuously rising. It makes sense, therefore, to combine strengths with partners and work together as Leiden-Delft-Erasmus (LDE) in furthering international cooperation. For each of the three universities, China is a key country and China too is investing strongly in internationalisation, as its Double First Class Universities Plan tells us. This means there are opportunities to pool expertise and resources for joint projects with China in ways that will benefit both Leiden-Delft-Erasmus and our Chinese partners."
Within the framework of the LDE strategic alliance, Leiden University, Delft University of Technology and Erasmus University Rotterdam have been expanding and strengthening their collaboration, with each university utilising its own specific strengths. This approach has resulted in joint research and education programmes as well as in joint public-private cooperation. In view of the overlap in investment in collaboration with various Chinese top universities, and the complementary nature of the LDE universities' expertise in academic fields of interest to China, there are opportunities to combine LDE expertise and resources for joint projects with China. The development of joint LDE structural collaboration with China aims to add value for both the Dutch and Chinese sides. 
Chinese R&D investments are already outstripping Japan and the EU, and by 2020 even the USA.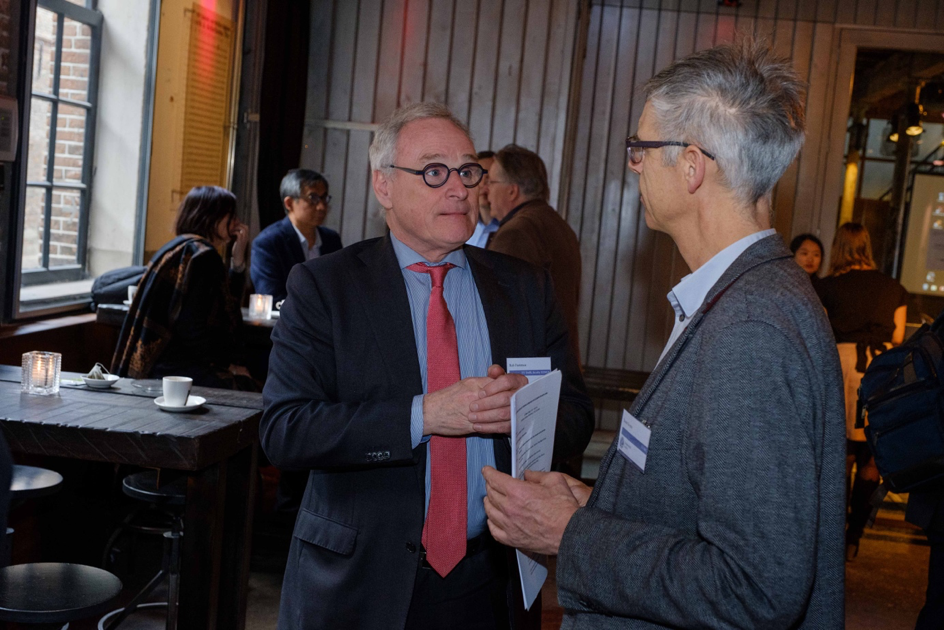 Potential topics for collaboration with Tsinghua University  
Professor Rob Fastenau, former dean of the Faculty of Electrical Engineering, Mathematics and Computer Science (EEMCS) at Delft University of Technology has an extensive history in collaborating with Chinese universities. "Researchers from TU Delft have been working together with several Chinese universities, such as Tsinghua University, since the 1990s. The success very often depends on existing ties between individual researchers. It takes a lot of time and persistence to build a network. Our presence is scattered and our impact is growing slower than the rise of Chinese partners. Chinese R&D investments are already outstripping Japan and the EU, and by 2020 even the USA." 


Nowadays, being present in China seems to be of even more importance. Leiden-Delft-Erasmus has a position in academic partnerships, can it set foot on Chinese ground? Professor Fastenau proposed a joint exploration of strengthening the cooperation with Tsinghua University since it's scale (academic output) is comparable to the Leiden-Delft-Erasmus university alliance. This was the subject of one of the workshops at the seminar. It examined what existing tools can be implemented to develop collaboration (such as summer schools, joint supervision of research, student and staff exchange) on the basis of topics and initiatives that are already in place with Tsinghua University and that have the potential to be further developed with input from various Leiden-Delft-Erasmus-departments. Potential topics from Leiden-Delft-Erasmus include Circular Economy and Cryo-Electron Microscopy. The other workshop explored criteria for promising themes for cooperation and profiling in China. Multidisciplinary themes in which Leiden-Delft-Erasmus has a strong reputation are for example space law and integrated urban resource management and redevelopment.
The Danish Ministry of Education funded 50% of the China budget, with the remainder coming from the collaborating universities.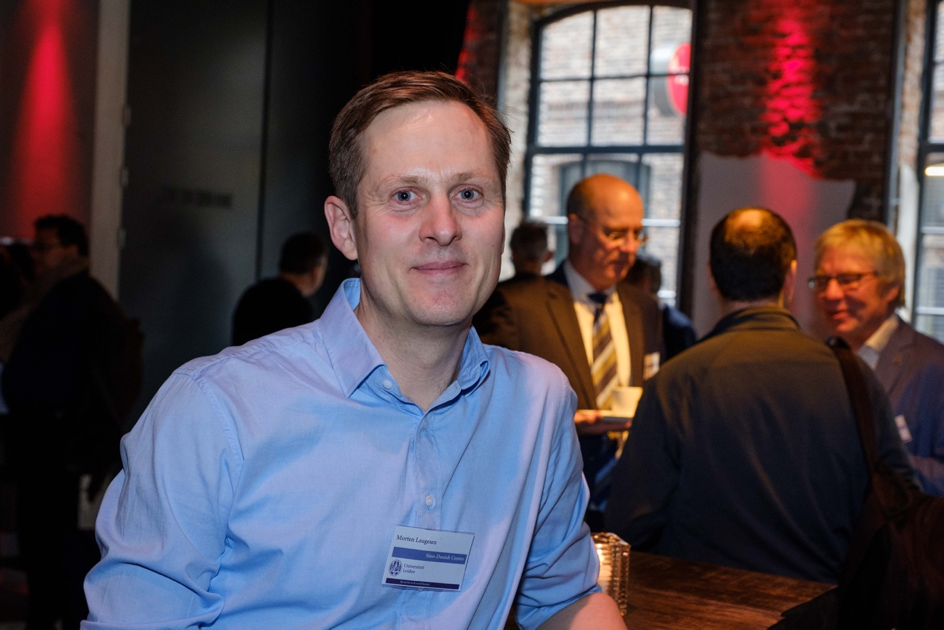 Sino-Danish center: learning from experiences in Denmark
The next keynote speaker was Dr Morten Laugesen, Director of the Sino-Danish Center. He shared his experience in building and leading a joint research and education partnership encompassing eight Danish universities and the University of Chinese Academy of Sciences (UCAS). The Danish model is built on three pillars: research, education and industry. The House of the Danish Industry Foundation in China was an important factor to leverage activities of the Danish universities. Another key success factor was political backing, such as the Danish Prime Minister's visit to China. This high-level government commitment was also shown in the funding structure of the Chinese activities. The Danish Ministry of Education funded 50% of the budget, with the remainder coming from the collaborating universities. As a result of this funding structure and the successful programme, some universities were net beneficiaries. However, in his final advice Dr Morten Laugesen said: "It's a rocky road from idea to reality, not like you ever planned or expected. Be pragmatic and keep a solution-oriented approach."
Further exploration of the possibilities of a Leiden-Delft-Erasmus collaboration with China
Was the aim of the symposium – to create a Leiden-Delft-Erasmus platform for exploring possibilities for joint cooperation projects with Chinese partners – achieved on this day? Prof.dr. Geert de Snoo, chairman of the China region group of Leiden University:  "I saw a lot of genuine interest and enthusiasm for a further exploration of the possibilities of a Leiden-Delft-Erasmus collaboration with China. Many participants feel it makes sense to cooperate but that we should start small and work bottom-up. At the same time, joint high-level delegation visits to China, and joint receipt of Chinese delegations were seen as feasible. This symposium was just a first step in a long-term process. The momentum to plan for a follow-up meeting, better focused on promising themes and projects, is certainly there and as far as I am concerned it should produce some concrete steps in a Leiden-Delft-Erasmus collaboration with China."
For further information contact Dr. Ingrid d' Hooghe, China coordinator Leiden University, i.m.a.d.hooghe@BB.leidenuniv.nl